Carrie Ann Inaba Shares The Products That Saved Her Damaged Hair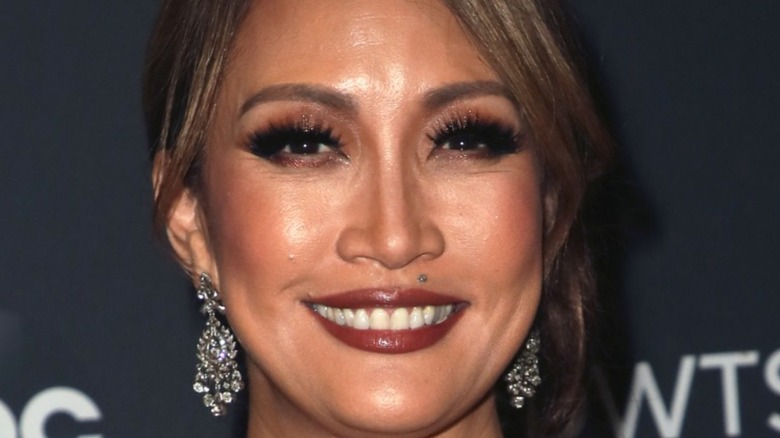 David Livingston/Getty Images
By Cassandra Rose/Sept. 13, 2021 6:44 pm EDT
The quest for healthy, glossy hair is one filled with question marks. You can spend a lot of time, money, and energy on your haircare routine, only to still come out with unexplainable split ends and heavy shedding. Before you can treat damaged hair, you need to figure out the root of the problem. Are you constantly applying heat to your hair? Do you regularly throw your hair up in a tight ponytail? These are just a few issues that may be the culprit for your damaged hair.
Dancer and talk show host Carrie Ann Inaba has also been through this haircare struggle. In an August 2020 Instagram post, the former "The Talk" host got candid about her hair journey during quarantine and how her health contributed to her damaged hair. "Everyone has their own special needs when it comes to hair care, but if you have autoimmune conditions like I do it can complicate this process even more," she captioned the close-up shot of her chestnut waves. "The symptoms of my conditions, and the medications I take for them, can have any number of side effects like hair loss, hair dryness, or breakage, so hair is something I am always concerned about." 
Inaba added that, like many, the pandemic forced her and her co-hosts to style their own hair, which didn't always end with the best results. To correct the damage, the "Dancing With the Stars" judge relied on these specific hair products.
The hair products Carrie Ann Inaba swears by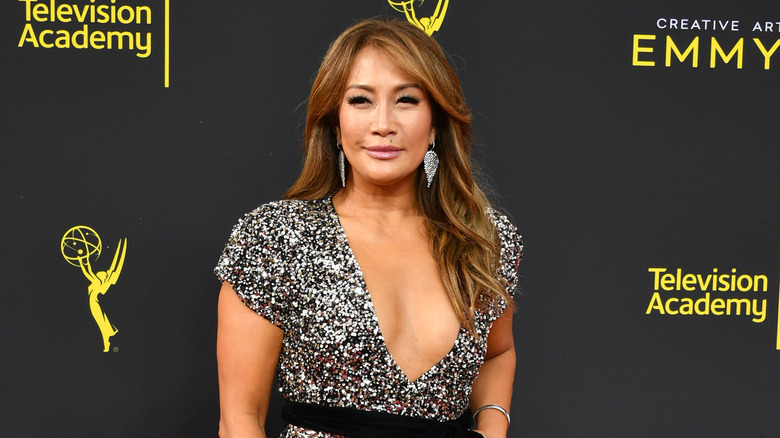 On her personal blog Carrie Ann Conversations, Carrie Ann Inaba highlighted the hair products she uses to combat breakage. For thicker, hydrated hair, she turns to Olaplex No. 4 Bond Maintenance Shampoo. This shampoo reduces frizz and the appearance of split ends, improves hair health, and works wonders all around on color-treated hair, per Glamour. 
Inaba also keeps the brand's Hair Perfector No. 3 Repairing Treatment in her beauty arsenal as a safer way to color her hair. "Because I'm going gray, I have to color my hair quite often," she wrote on her lifestyle blog. "My hair stylist just started using a new color treatment on me that has less ammonia and peroxide … but I still have to color my hair every two weeks otherwise I look like a skunk (no offense to skunks)," she said. "After I color it, I use Olaplex Hair Perfector No. 3."
This next product is a throwback to the veteran choreographer's dancing days on "In Living Color" (via Carrie Ann Conversations). Inaba has been using the Terax Crema Ultra Moisturizing Daily Conditioner for All Hair Types for decades, and swears that it has helped reverse damage from using too much heat on her hair. "I have coarse, brittle hair (sounds sexy doesn't it!) and I have hot tools on my hair daily because of my work," she explained. "This conditioner helps to coat the hair and repairs breakage and dryness that is associated with chemical treatments and environmental damage."
Source: Read Full Article