Chlöe's Maximalist Chrome Nails Expertly Combine 2 Trends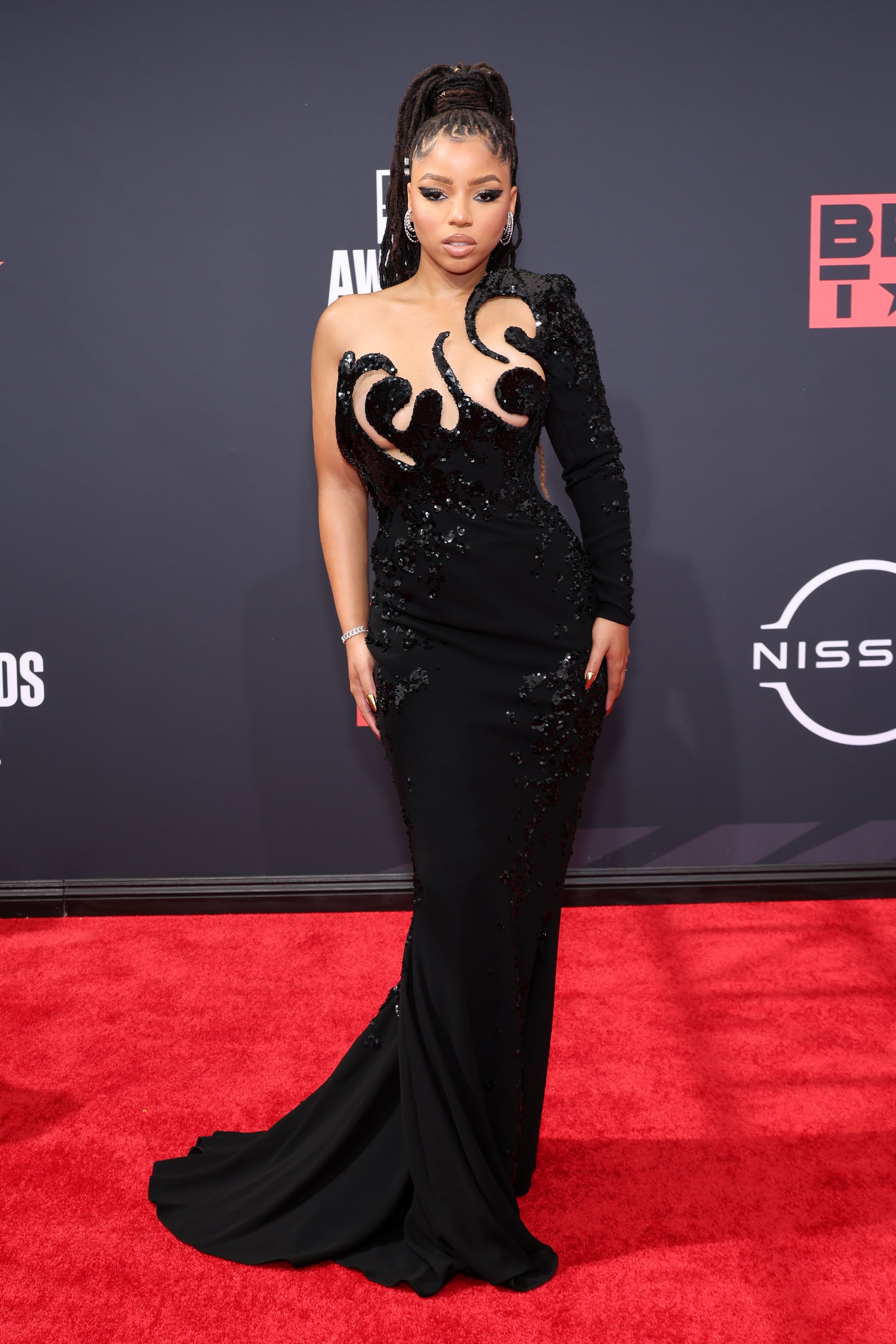 Image Source: Getty/Amy Sussman / Staff
Chlöe is taking her love for the chrome nail trend to the next level. The singer and actor posted a picture of her getting ready for what looks like a photo shoot, and you wouldn't be able to take your eyes away from her blinged-out chrome manicure even if you tried.
The manicure starts out with a metallic gold chrome base color. Her thumb and pinky fingers are devoid of any embellishments, but the rest of her nails are decorated in various geometric jewels, pearls, and crystals for a manicure that is the definition of futuristic glam.
Chlöe's manicure combines two of the most popular nail trends seen this year: chrome and extreme maximalism. The former has been picking up steam for a few months now and has been spotted on stars like Zendaya, Dua Lipa, and Chlöe's sister, Halle Bailey. Extreme maximalism nails, on the other hand, are beloved by celebrities like Saweetie and Megan Thee Stallion, and are often reminiscent of kawaii nails — where playful designs and objects are added to a manicure to spruce it up.
If you're a fan of trendy nails but you often find yourself at a loss when trying to decide on your next set, pull a Chlöe and combine two or more trends for a manicure that will make you feel like a pro. Take a closer look at Chlöe's nails below.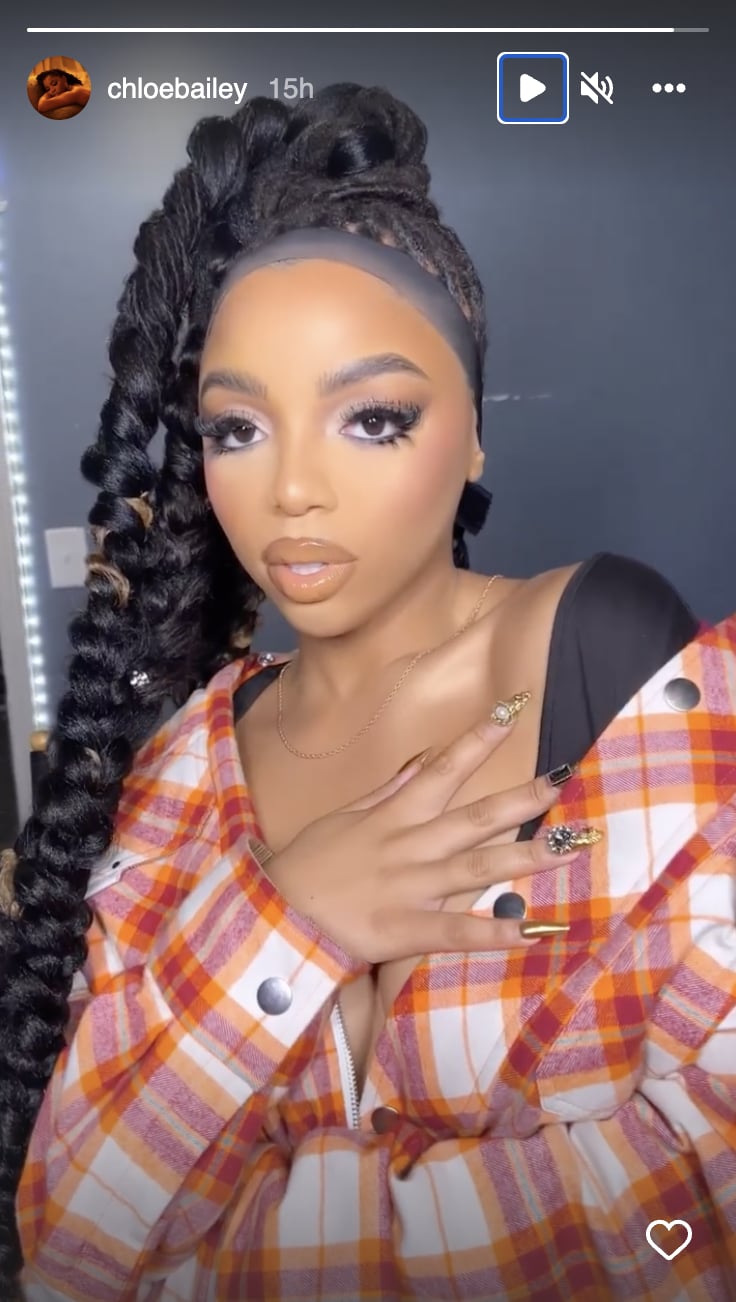 Image Source: Instagram user @chloebailey
Source: Read Full Article