Do "Made to Fade" Tattoos Really Disappear After a Year?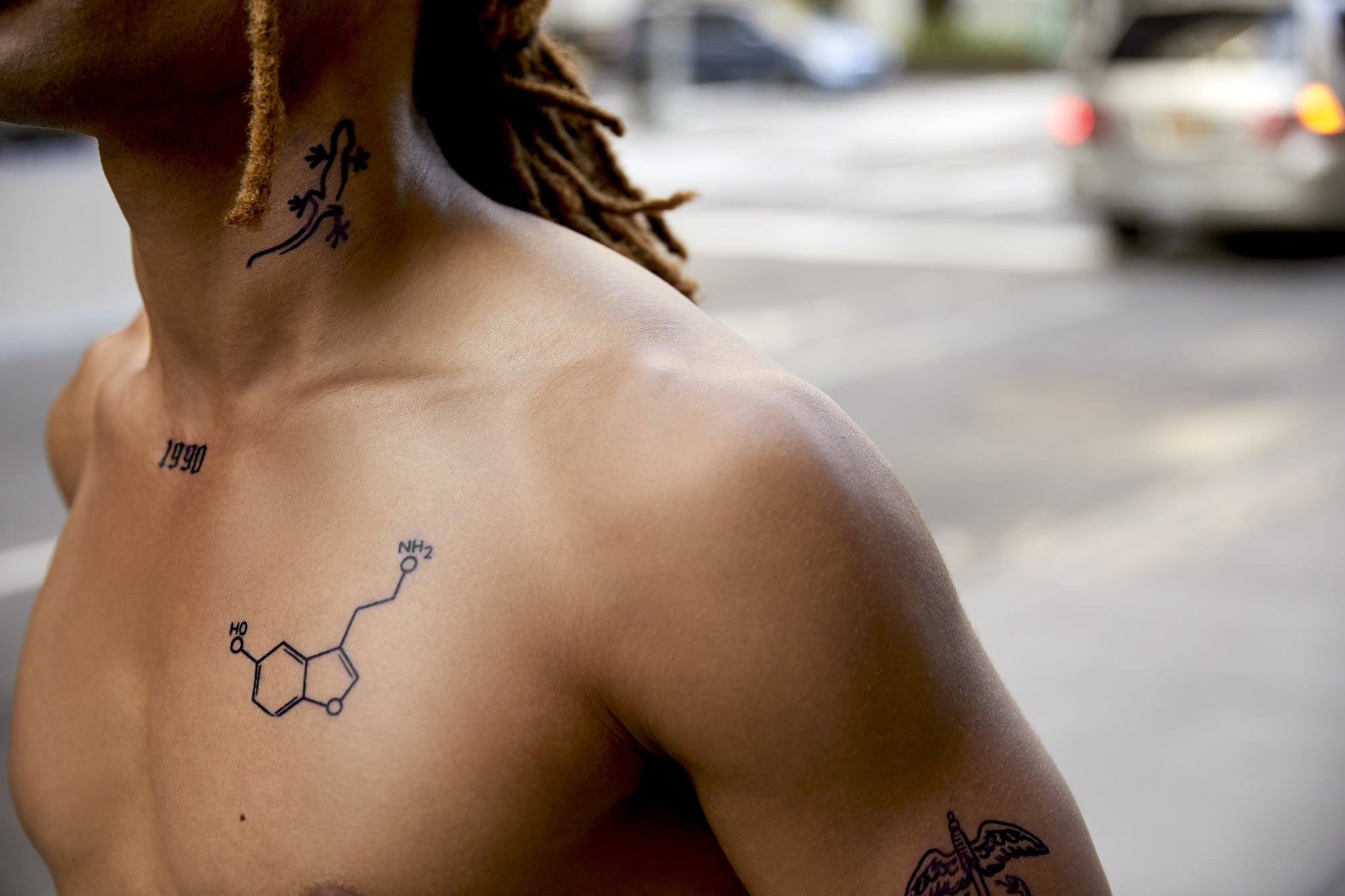 Update: Nearly two years after the launch of Ephemeral tattoos, the first "made to fade" ink that promises to disappear after nine to 15 months, the company has clarified some of its claims. In response to reports that designs are not disappearing as quickly as initially thought, Ephemeral CEO Jeff Liu said this is due to a number of variables, including the client's individual skin type as well as adjustments made to the ink itself.
"Since launching in 2021, we've made numerous improvements to Ephemeral's ink, in both vibrancy and transfer, enabling a breadth of tattoo designs and placements previously thought impossible — from fine lines on wrists to big, bold shaded rib tattoos. In doing so, we've introduced a number of new variables that can affect tattoo fade times," Liu said in a statement. "Now that we've tattooed more than 10,000 customers over 20 months, we've seen a broader range of fade journeys. This can be attributed to amounts of water in different parts of the body, differing ink saturation requirements based on tattoo design type and of course, the uniqueness of each wearer's immune response." Despite this, he clarifies that the ink will eventually disappear and "we continue to be committed to innovating our ink. Our community's feedback has been instrumental in that process."
You may have also seen a few TikTok videos noting an Ephemeral lawsuit, which a representative confirms to POPSUGAR was a rumor that "went viral without supporting information." There are currently no pending lawsuits against the company.
Source: Read Full Article