Glow Recipe's New Avocado Ceramide Recovery Serum Smells Great and Works Even Better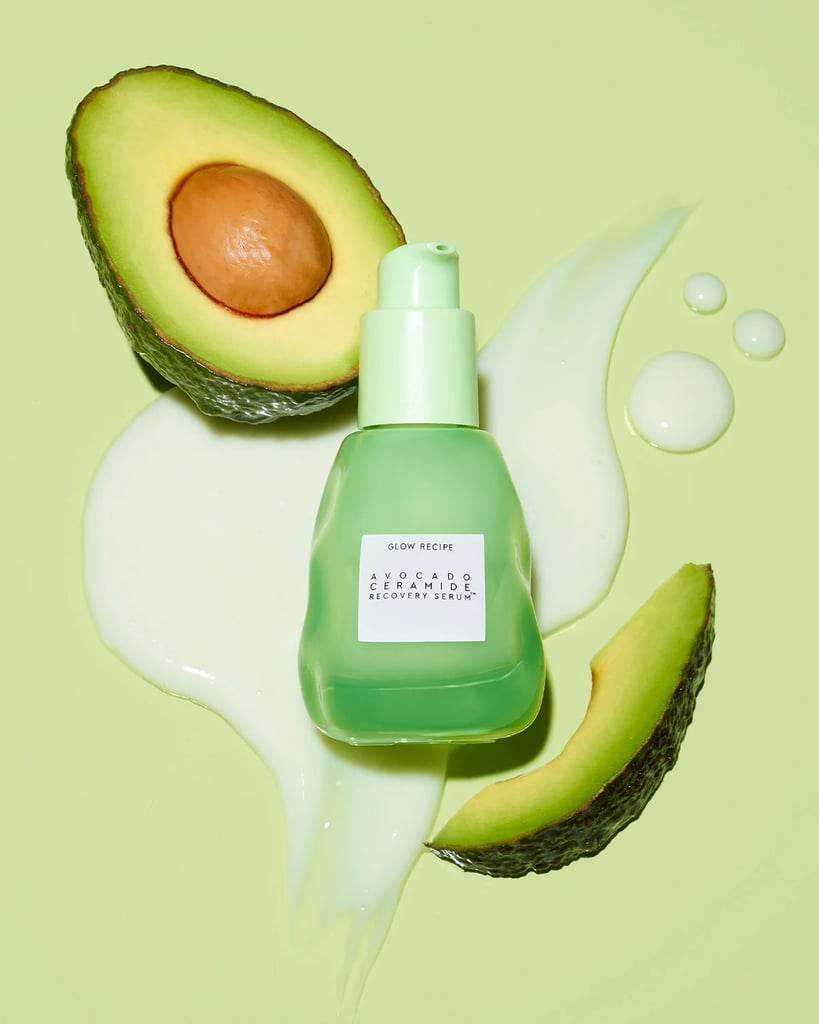 Glow Recipe's New Avocado Ceramide Recovery Serum Smells Great and Works Even Better

I've always struggled with redness, and for a while, I thought it was a lost cause. My skin is combination, and since my complexion is super fair, I thought it was just something I had to deal with. Plus, with constantly wearing masks and just living through this year, my skin has been super stressed out. However, I've been using the Glow Recipe Avocado Ceramide Recovery Serum ($42) for a couple of weeks now, and it's been a game changer for my skin. For one thing, my skin actually feels hydrated. I'm not someone who loves a thick moisturizer, especially now that it's spring in California, but sometimes, I wake up with dry skin. Ever since I've been using this product, I wake up feeling refreshed, and my skin looks balanced and healthy.
I've been a fan of the brand Glow Recipe for years now; the Watermelon Glow Sleeping Mask ($45) has a permanent home in my bathroom. I love the brand because it is a woman-founded company and wants to provide high-quality skin care to all consumers. Sarah Lee, the cofounder and co-CEO of Glow Recipe, said, "We saw an opportunity to fill the gap between Korean brands and the US consumer by leveraging our bicultural and bilingual beauty backgrounds. At the time, we felt that a lot of K-beauty brands were not being brought over with enough storytelling, education, and content, so we wanted to ensure that we would educate consumers on trends, offer best-in-class skin care, and make them accessible to the American consumer." Not only do the products perform, but Christine Chang, the cofounder and co-CEO of Glow Recipe, also told POPSUGAR that "all of our product packaging is 100-percent recyclable, and we're proud to have officially launched our partnership with Terracycle's recycling program, with a goal to be carbon neutral by 2022." That's a cause I can definitely get behind.
Whether you're someone who is looking to diminish the red tones in your skin, wants to soothe stressed-out skin, or wants to help replenish your moisture barrier, you've got to try this serum. It's lightweight yet powerful; plus, it smells good, which is not something you can say about every skin-care product. You don't have to just take our word for it, though. Chang explained that "this newest launch was created as a savior for stressed, sensitized skin, especially during this time when we're constantly wearing masks, prone to environmental aggressors, or just need some extra love and care. The serum supports the skin barrier and protects it against further damage by harnessing ceramides and avocado to soothe and nourish the skin. The lightweight formula provides proven instant redness relief, reducing visible redness from the inside out." In other words, sign me up.
Source: Read Full Article