Hailey Bieber's Tattoo Artist Just Launched a Skin-Care Line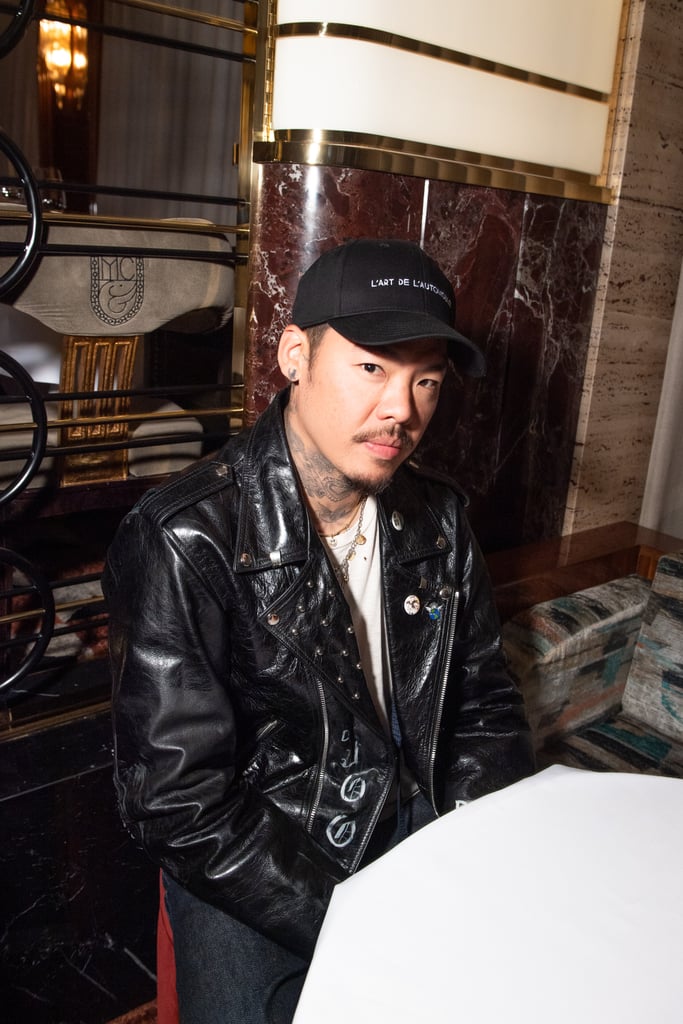 Hailey Bieber's Tattoo Artist Just Launched a Skin-Care Line

Dr. Woo's brand is bigger than just tattoos. The artist — whose celebrity client roster includes the likes of Justin and Hailey Bieber, Demi Lovato, and Zoë Kravitz, to name a few — just launched his own skin-care brand, and though each of its products are especially designed to be safe to use for tattoo aftercare, they're all generally safe for everyone's skin, inked or not.
"I've always had very sensitive skin growing up," he told POPSUGAR. "I have eczema, so I'd always get rashes. When I first started getting tattooed at a really young age, they kept getting infected and they weren't healing great. And I was like, 'Oh man, maybe this isn't for me.'"
Dr. Woo later realized that the culprit behind his frequent skin reactions were the products he was using: "They had fragrance, weird chemicals, and other unnecessary ingredients that wasn't needed," he said. "At a young age, I was introduced to the importance of skin care, which I don't think a lot of young people are, so this launch is very personal to me."
After two years in the making, his line, Woo Skincare, officially launched on Aug. 12 with four products: a bar soap, hand sanitizer, sunscreen, and aftercare kit complete with a gentle soap and moisturizer, all of which are inspired by his work as a tattoo artist.
"I work so closely with skin — taking care of people's skin and giving them advice for aftercare of tattoos — that I really wanted to create something for everyone," he said. "The number one question I get is, 'How do I take care of this thing when I leave here?' And we have this scripted rundown of what to use, and I just felt something was missing. The overall spirit of Woo Skincare is that it's perfect for your new tattoo but also everywhere else. There are no unnecessary ingredients. It's clean, simple."
At the start of the pandemic, Woo launched his cleansing bars, the proceeds from which he donated to Baby 2 Baby. Now, with the exception of the sunscreen that won't ship until November, all of the brand's products are available for purchase on its official website.
"The first drop is the tattoo aftercare, and that comes with a gentle cleansing soap and moisturizer. That one is close to my heart," he said. "It just calms the skin. It's specifically for tattoos, but I even use it on my kids now — the ingredients, we formulated with anti-inflammatory properties so each product is good for everybody's skin. Everything is water-based as well, so it doesn't clog pores."
In addition to the products, Woo has created an exclusive piece of artwork that you'll only get when you purchase a product from the line. Read ahead to shop them all.
Source: Read Full Article