Simone Biles's Minimalist Supermodel Nails Let Her Engagement Ring Shine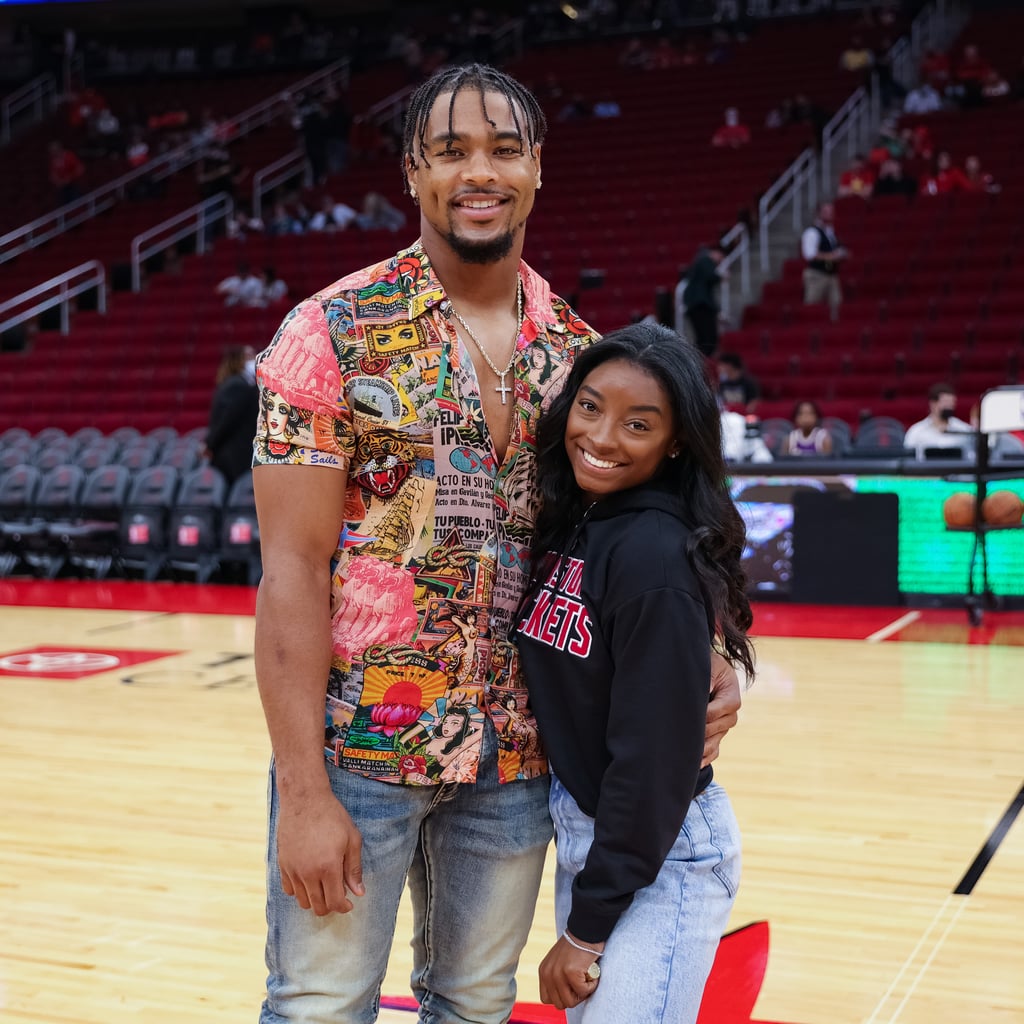 Simone Biles's Minimalist Supermodel Nails Let Her Engagement Ring Shine

Simone Biles put her massive engagement ring on display in a new Instagram Story, showing off her trendy supermodel manicure in the process. Supermodel nails, a look inspired by the fashion models of the '90s and coined by celebrity nail artist Tom Bachik, typically consist of a sheer base color in pale pink or nude, and meticulously cleaned nail beds. The trend was made a modern fan favorite by Margot Robbie at the 2021 Oscars, and has since been worn by a variety of celebrities, from Lucy Hale to Kylie Jenner.
In her Instagram Story, Biles chose a clean, neutral shade of polish with carefully sculpted almond-shaped nails, which she debuted poolside. Previously, Biles has also opted for more simplistic nail trends like this, experimenting with milk bath nails for her engagement photos, and a double french manicure at the 2021 Olympics.
Biles's supermodel manicure perfectly complemented the engagement ring given to her by fiancé Jonathan Owens, which features an oval-shaped diamond and a white-gold pavé band studded with additional diamonds. Jenny Luker, president of Platinum Guild International USA, estimated Biles's main diamond to be between seven to nine carats, bringing the total cost of the ring to a grand total of around $325,000. Clearly, a ring of this nature doesn't need to compete with additional sparkle on the nails, making the supermodel manicure an ideal choice for any kind of wedding-related content. Check out the details of Biles's minimalistic nails below, and feel free to save them as inspiration for the next time you're at the salon.
Source: Read Full Article