A moisturizing sunscreen, a packable sun hat and a tabletop zen fountain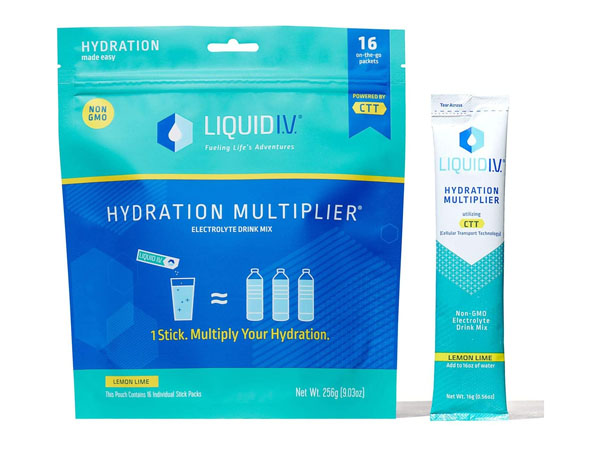 From CB: We featured this inexpensive bluetooth FM transmitter for cars a few months ago. I bought it for my son's car and it works great. It was easy for him to set up and it even comes with USB ports to charge devices. He picked me up the other day and I was happy to see him using it. I also bought the Liquid IV electrolyte packets after some of you mentioned liking them. They smelled weird when I opened the bag with the separate packets, but they taste pretty good and seem to work. I used them twice while hiking this week. They really seemed to take the shakiness away and I would recommend them. They aren't as good as Gatorade as they're not as sweet. Here are some more things Hecate and I are looking at on Amazon.
An infinity pillow for napping on the go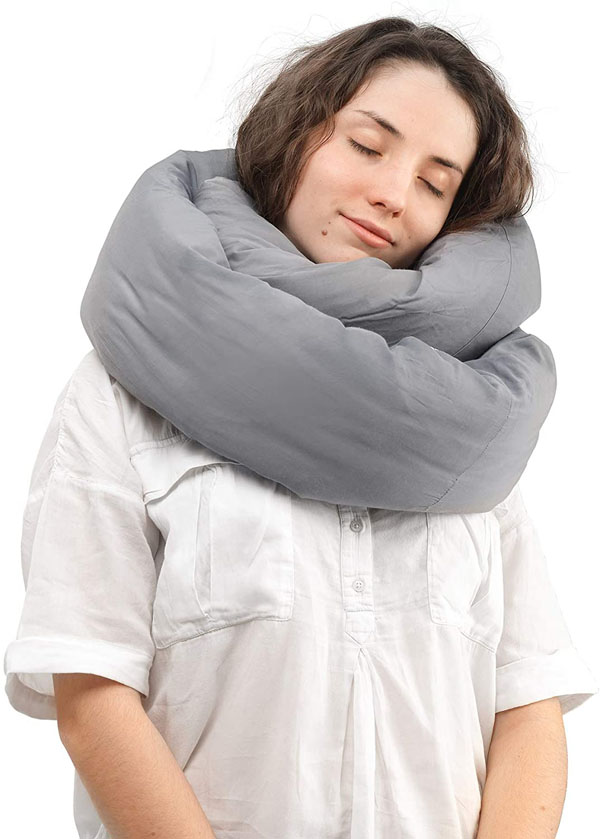 From CB: The Huzi infinity pillow is a comfy pillow that you can wear around your neck to nap on the go. It folds up with a strap for easy storage. This has over 3,300 ratings, 4.4 stars and an A on Fakespot. People say it doesn't have support, however I tried the popular travel pillow with built-in support and really disliked it. I think it just depends on your preference as I like a softer pillow. A lot of people bought it for traveling and ended up using it at home too. "I used it for 2 five and a half hour flights, just got home and don't want to even try to sleep without it. It's the first truly multipurpose travel Pillow I've purchased!" "I bought this pillow for a 2.5 hour plane ride and 5 night hotel stay, to ward off neck aches induced by flat pillows. I've used it every night since, and also while watching TV." Thanks to Buzzfeed for featuring this.
A foldable packable sun hat for convenience, protection and style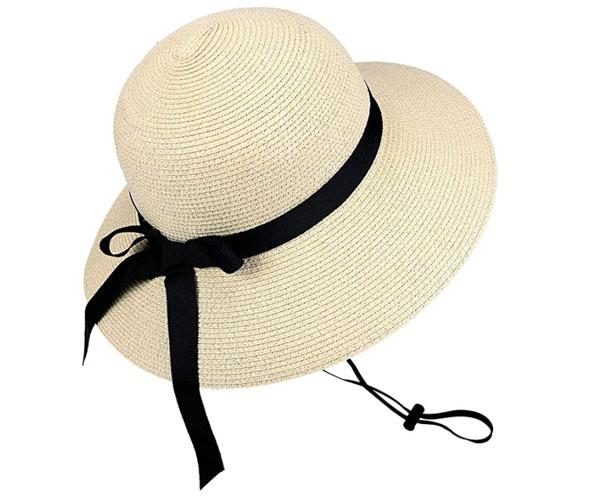 From CB: I wear a baseball cap while hiking but it doesn't protect my neck. This cute sun hat comes in medium and large sizes and in several different neutral colors, all with a stylish bow. There are even some waterproof options, with most around $20. It's foldable, has a high SPF and comes with a strap so you won't lose it in the wind. This has over 1,500 ratings, 4.6 stars and an A on Fakespot. Reviewers say it stays on well and does a good job at blocking the sun. "The hat stays on well and if it's windy, the strap does a good job of keeping on. This hat packs very well. I've had other packable hats that have some creasing when unpacked. This one comes out of the suitcase with no fold or crease lines." "Provides lots of shade and protects my whole face from sunburn. Highly recommend!" Also shout out to my mom, who bought this! I look through her shopping history to get ideas.
A moisturizing facial sunscreen for dry skin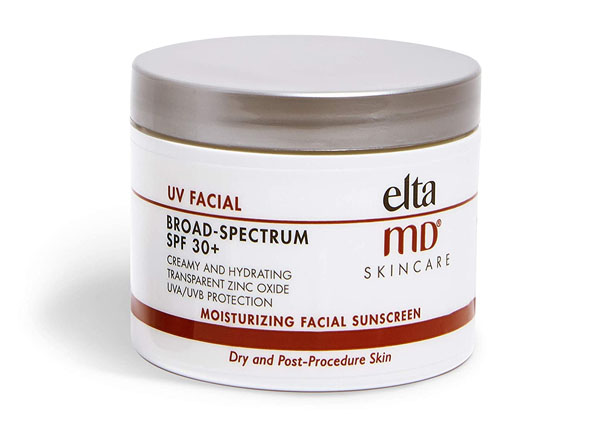 Here's another product my mom loves, EltaMD moisturizing facial sunscreen with broad spectrum UV protection. We've talked about Elta MD before, and many of you swear by it. This has over 3,200 ratings, 4.7 stars and a B on Fakespot. Many reviewers love how rich it is and call it the best sunscreen they've ever used. It's specifically formulated for dry skin, so if you have oily skin you'll want to avoid it. Reviewers say "I have tried so many sunscreens over the years I have lost count. I am extremely fair and I live in Southern California, so trust me when I say that I am like a sunscreen expert by now. This sunscreen is smooth, non-greasy, doesn't clog my pores, looks good under makeup, and doesn't irritate my skin!" "I've been using this sunscreen for years and years. It is moisturizing, doesn't mess with your makeup application and doesn't leave a white cast on your face. This is a holy grail product for me."
A rapid egg cooker for cooking eggs with less work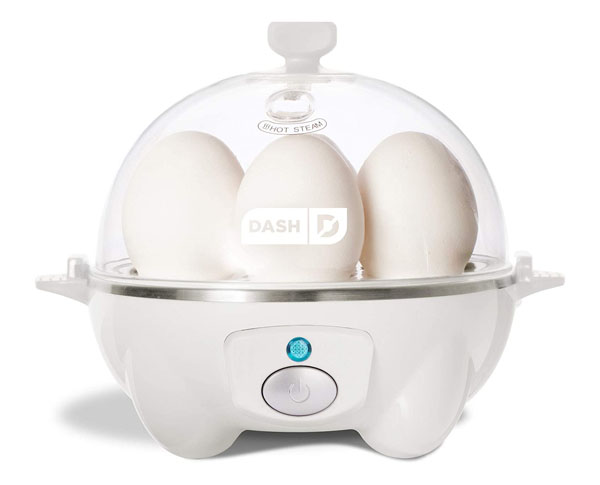 Again, my parents just bought this! My dad is a pescatarian and eats a lot of hardboiled eggs and egg salad. This rapid egg cooker by trusted brand Dash cooks 6 eggs at a time. Unlike boiling eggs on the stove this steamer is easy, you just put the eggs in, set the timer for desired doneness and that's it! This has almost 10,500 ratings, 4.7 stars and a B on Fakespot. Some reviewers say that you need to calibrate it to make sure your eggs are done the way you like. It's also said to make eggs easier to peel. "The eggs come out so peelable every single time that you can one handed peel an egg." "I'm blown away by the ease of this machine… not only can i cook eggs to my liking, it's quick to do so. I make a batch of medium boiled eggs at the beginning of the work week and keep them in the work fridge for snacks of breakfast throughout the week!"
A flirty dress to go from summer to fall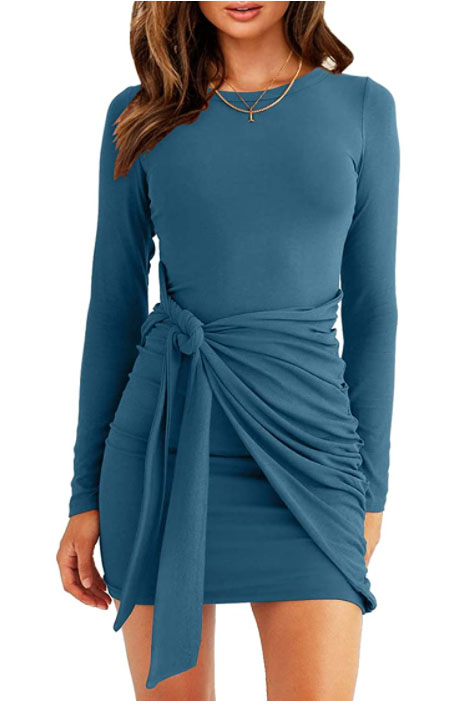 From Hecate: I was actually looking for faux leather dresses but I couldn't find anything with good enough reviews to recommend. But this little number popped up and I thought it was cute. I love the front drape. It would cover the problem area of my stomach. Plus, it comes with long sleeves for people like me who want them and sleeveless for others who don't. I was worried the dress wasn't versatile but the customer photos and the little promo video show different looks with jackets and various ways to tie it. It's fun! It comes in over 15 colors and sizes small to XL, priced $25-$30 depending on style and size. I love the peacock (they call it dark blue). 624 customers rated the dress with 4.3 stars and Fakespot gave it an A. Customers loved that the front drape is adjustable so it can be worn even if your shape changes, "Probably could work as maternity wear too, the tie gets looser or tighter as needed." Many commented how pleased they were by the quality of the fabric and dress overall, "Not like a cheap summer dress at all. Does double duty casual or fancy, sandals or high heels. The wrap hits just in the right place to hide my tummy but you can still see my waist so it makes me look shapely." A few also mentioned it was shorter than they expected, just FYI.
A canvas storage pouch for organizing all the little things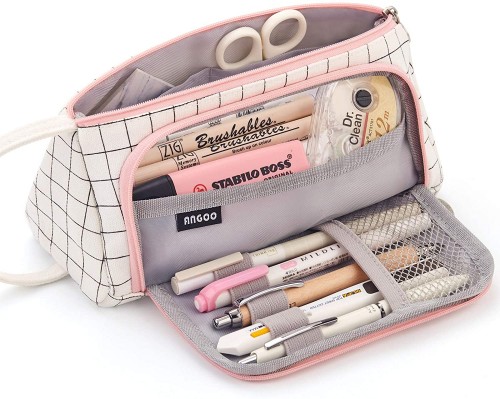 From Hecate: I love being organized. I don't always succeed, but I like the idea of it. This storage pouch is good for students, sewing, crafting or anything else you need access to on the go. The examples also show it as a medicine bag and an electronics storage pouch. There's a large interior pouch with two small slots and a fold down flap for individual items like pens, earbuds, nose spray, etc. It comes in eight different colors, each for $12. There are 18,500 reviewers and ReviewMeta gave them 4.7 stars. People who bought it like the design for it's capacity and functionality, "That side opening is what attracted me to this pouch because it gives me easy access to my many pens when I journal. I can leave it sitting on the desk and not have to pick it up to find the marker I need." One thing's for sure, for almost everyone who bought it, it was love at first sight, "I ordered one of these first just to try it out and I loved it so much that I ordered a second case the very day I received the first one."
A tabletop zen fountain for a calmer environment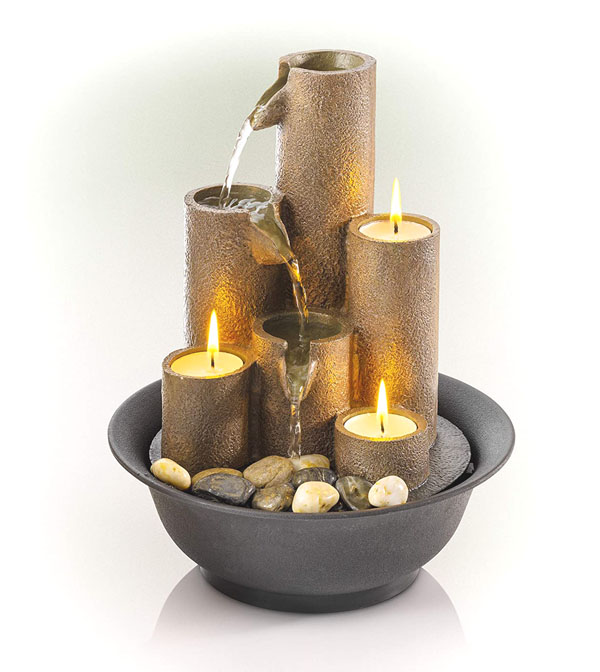 From Hecate: I have three water features outside and would have a water feature in every room of my house if I could. (That has more to do with my pets than anything else). Amazon has several nice desktop options but the well priced ones either don't have enough ratings or got crushed by Fakespot or ReviewMeta. I found this Alpine one that incorporates candles, river rocks and water all in one piece. It's usually $60 but is only $30 this week! From the customer photos, it gives off really good light when the candles are lit. Unlike the others I liked with less than 20 reviews, this has over 5,600 and got 4.4 stars that ReviewMeta confirmed. Several people used this to create their meditation space, "I love this fountain! I created a "zen" space in my bedroom for prayer, meditation, and reading." Some kept it short and to the point, "If you're looking for a smaller fountain that looks and sounds lovey, this IS it." More than one customer said they bought more rocks than what they provided. And several replaced the real tea light candles with battery ones and said they worked just as well.
Thanks for reading and commenting on our affiliate post! If you make any purchases through these links we get a percentage and appreciate it.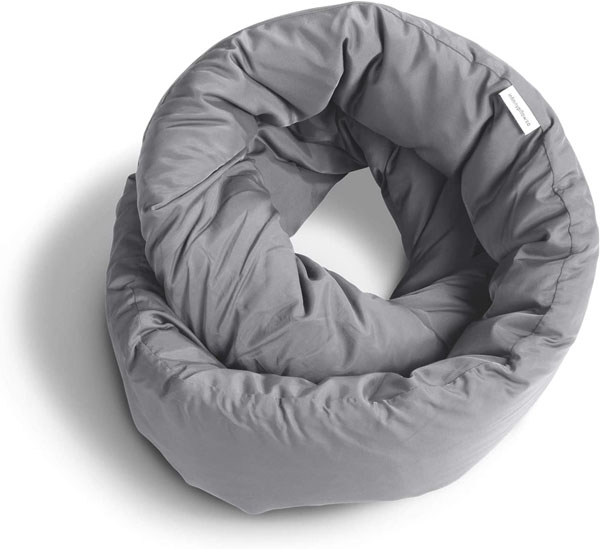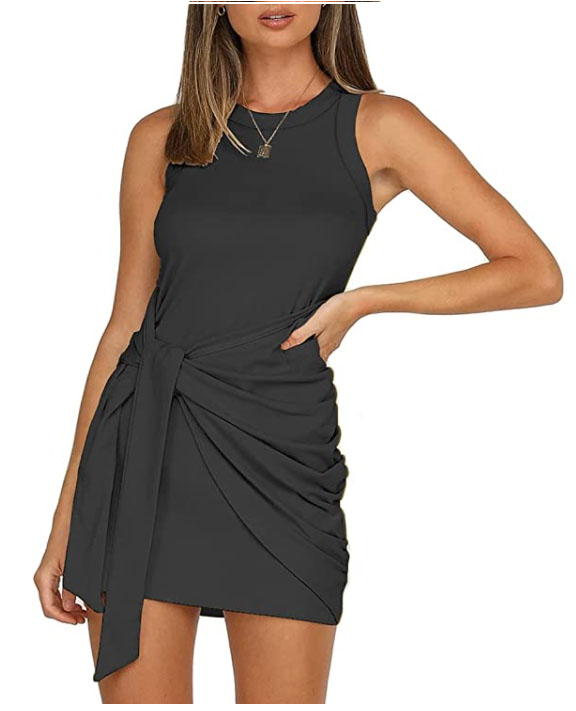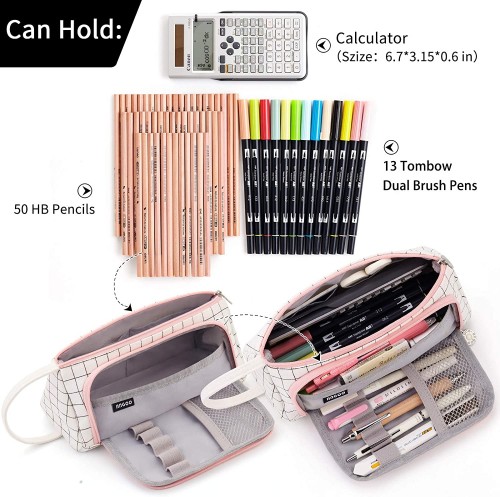 Source: Read Full Article