Angelina Jolie swarmed by fans & paparazzi at the Guerlain boutique in Paris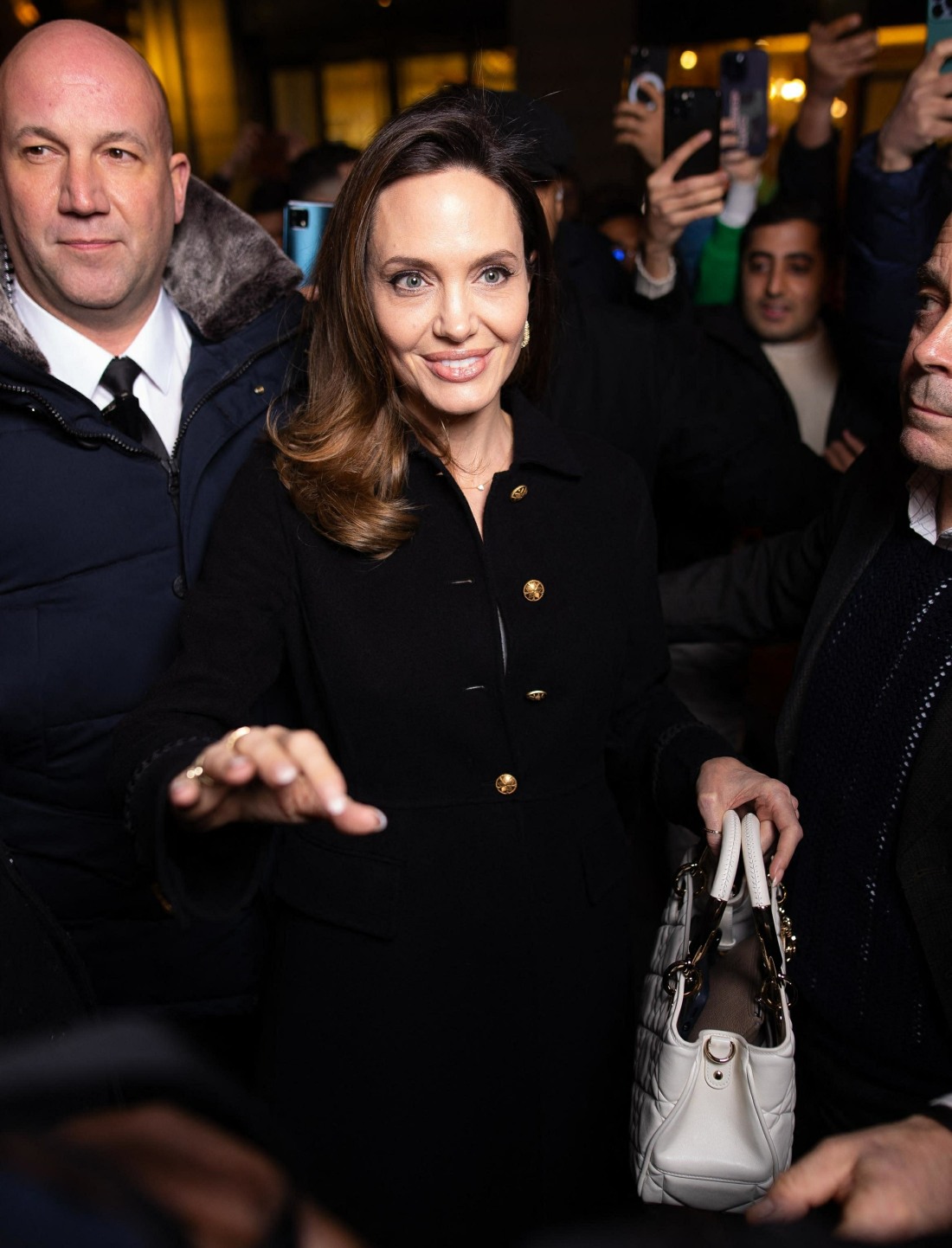 Angelina Jolie has had a busy and visible January – she's been back and forth between London and New York, and seen out with Shiloh and Zahara. I think Zahara got a lot of "mom time" on the New York trip, and it's very clear that Jolie misses her oldest daughter like crazy now that Zahara is in college. I wonder which kids got to travel with mom to Paris, because that's where Jolie is this week. These are photos of Angelina on Monday at the Guerlain boutique in Paris. It looks like she was swarmed by paparazzi. She looks so glamorous, honestly.
Currently, Guerlain is the only big endorsement in Jolie's portfolio. I have to think she gets offers to model for print campaigns and I hope she's been offered some brand ambassadorships. I feel like that would be a great move for her at this point in her life, to get a brand ambassadorship with one of the big fashion houses like Dior or Saint Laurent. Speaking of, she's been carrying a lot of expensive designer purses lately – in New York, she hauled around an enormous YSL tote (the Icare tote), and in Paris, she's carrying the new Dior 95.22 bag. According to British Vogue, this bag was unveiled at a Dior show last year and it's basically the new version of the Lady Dior/Chouchou. Please, someone get her a purse brand ambassadorship!
Look at this insane crowd. Can you imagine if she ever turned up at Paris Fashion Week?
— Kᄂ. (@lyntwig_) January 31, 2023
— Yeeeezzz (@Sheeeeeeeeshss) January 30, 2023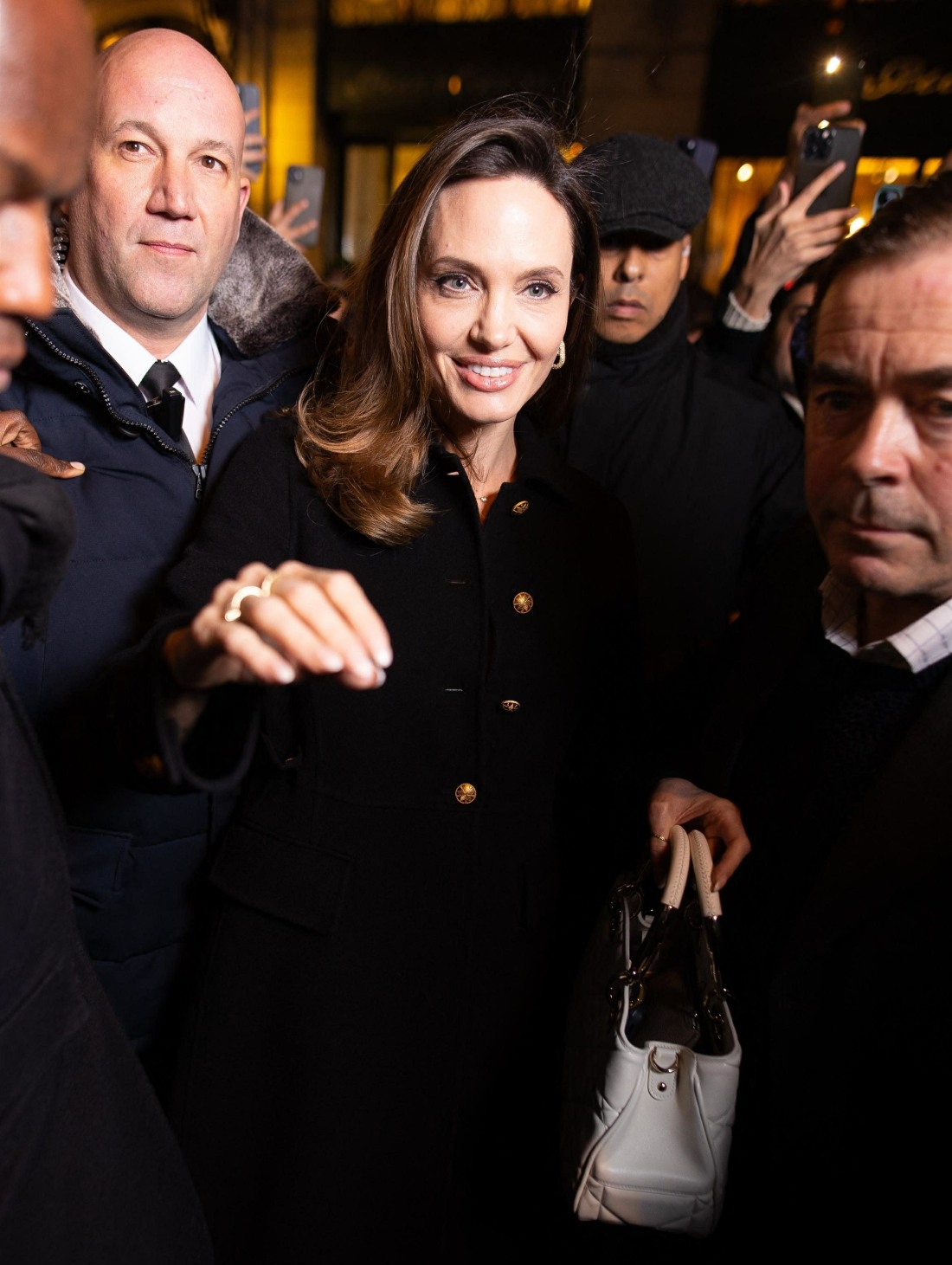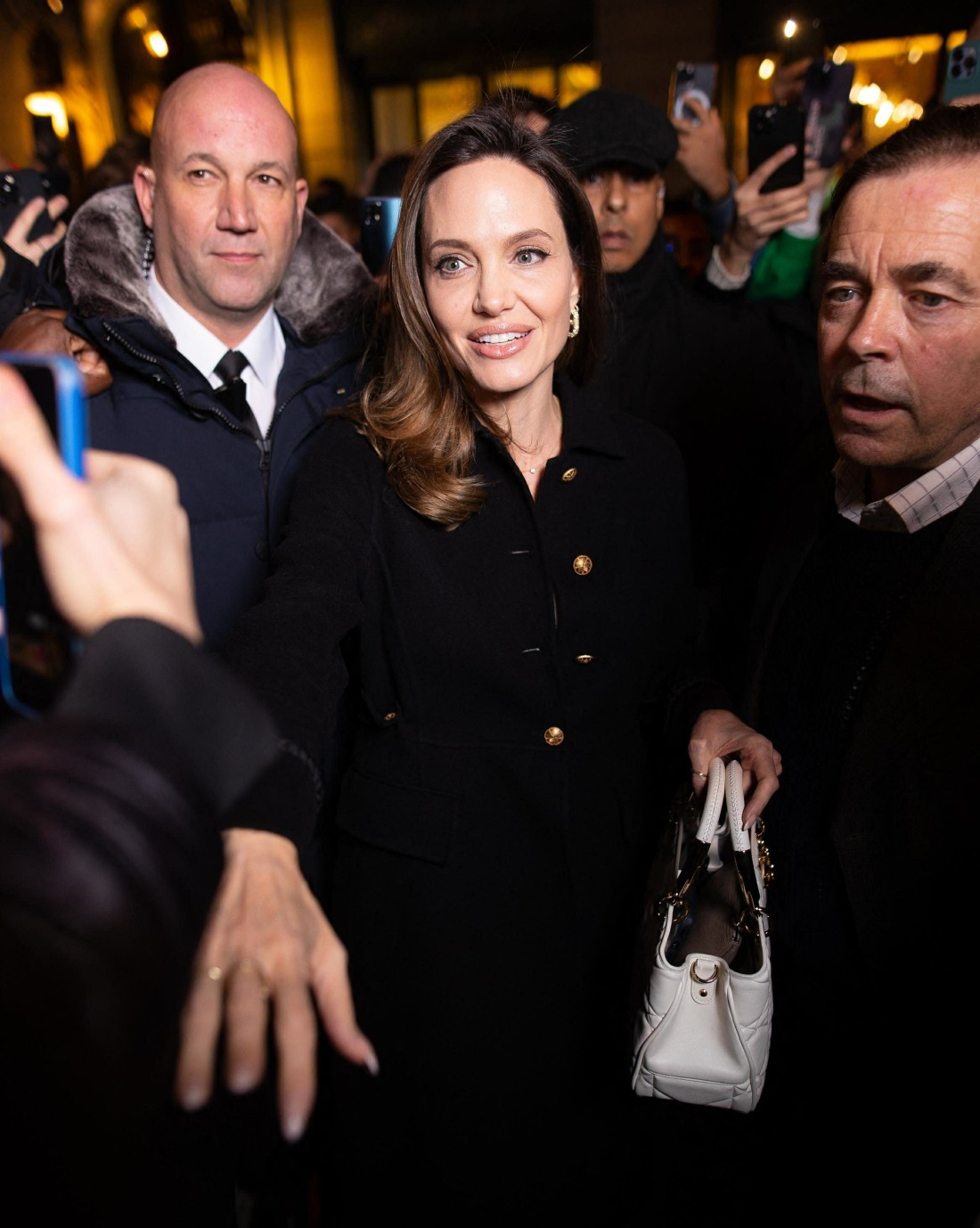 Photos courtesy of Backgrid.
Source: Read Full Article