Below Deck Sailing Yacht Season 3 Release Date And Cast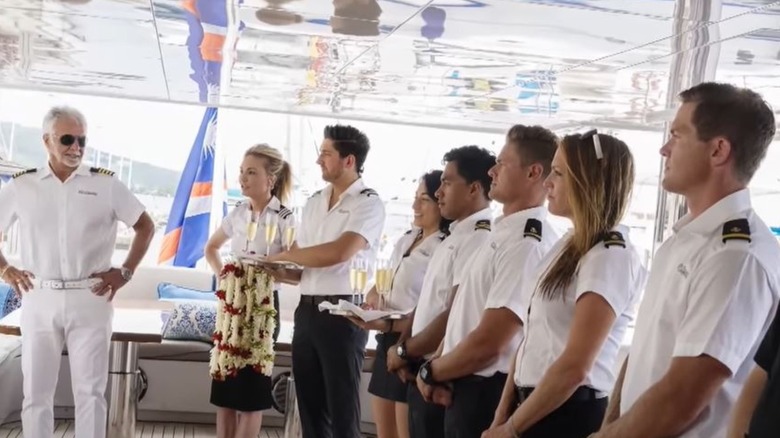 "Below Deck Sailing Yacht," a reality TV show on Bravo, has been on-air since February 2020. As a spin-off of "Below Deck," it focuses on the crew members of a sailing yacht.
The first season, which took place in Greece, featured Captain Glenn Shephard, Chief Engineer Byron Hissey, First Officer Paget Berry, Chef Adam Glick, Chief Stewardess Jenna MacGillivray, Stewardesses Madison Stalker and Georgia Grobler, and Deckhands Ciara Duggan, Parker McCown, and Christopher Miller (via E! Online).
Spain was the location of Season 2, with the return of Captain Shephard. New additions to the crew included Colin Macrae as the Chief Engineer, Gary King as the First Officer, Natasha De Bourg as the Chef, Daisy Kelliher as the Chief Stewardess, Dani Soares and Alli Dore as Stewardess, and Sydney Zaruba and Jean-Luc Cerza Lanaux as Deckhands (via Bravo TV).
Who will return for a third season, if anyone, and when can fans expect new episodes?
When is Below Deck Sailing Yacht's third season coming?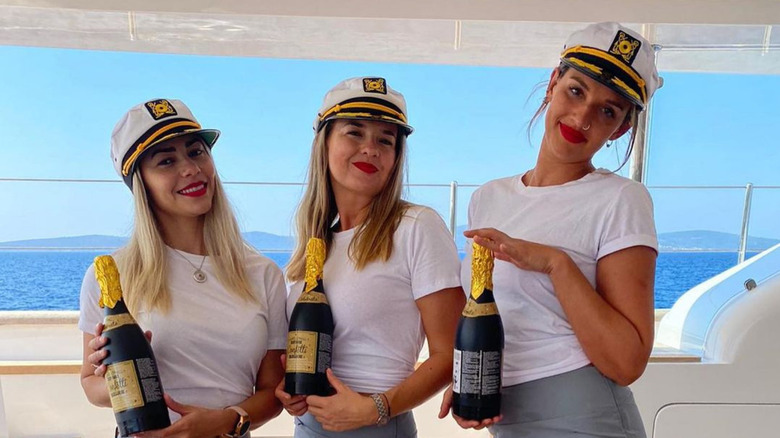 Many are probably wondering when Season 3 of "Below Deck Sailing Yacht"' will be released. The first season ran from February to May 2020, with the reunion happening on June 1, as seen on Bravo's website. The following season premiered in March 2021, ended on June 14, and the two-part reunion took place on June 21 and 22.
And even though the show only just wrapped up, Bravo fans are serious: They want more drama, and they want it now!
This reality television series usually films during the summer months, so filming could be happening. However, no information has been released on if/when production has started, nor on when Season 3 may air. However, Colin Macy-O'Toole has served as a casting producer for several "Below Deck" series and has stated that he is now working on "Below Deck Sailing Yacht," though he did not reveal concrete details on who could be returning nor when they would be (via Showbiz Cheat Sheet).
Who will make up the cast of Below Deck Sailing Yacht Season 3?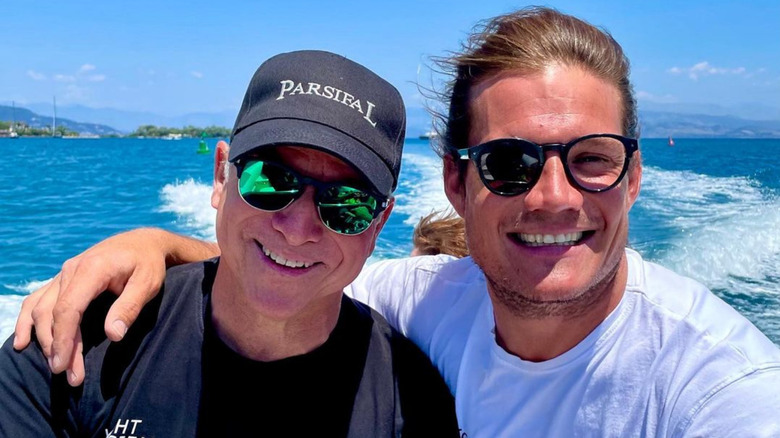 According to Showbiz Cheat Sheet, Gary King and Natasha de Bourg were asked to continue on the boat's crossing after Season 2 filming stopped late last summer by Captain Glenn Shephard. Then, in June 2021, King even shared an Instagram photo with "the best captain and person," with Greece listed as the tagged locale. Does this mean that these three are guaranteed to be seen in the next season?
Fans would love to see Captain Shephard again, and other fan-favorite speculations include Daisy Kelliher and Colin Macrae. "If Collin and Daisy return to 'Below Deck Sailing Yacht' for the third season, the ratings will skyrocket," a fan tweeted.
Kelliher even received a shoutout from Kate Chastain of "Below Deck" in Us Weekly. She stated, "She's the best chief stew I've seen on the series, and I really respect everything about the way that she's doing it. She's funny, she's great at her job. I'm really impressed with her." According to Showbiz Cheat Sheet, though, Kelliher is working as a chief stew on a motor yacht right now.
How does casting for Below Deck Sailing Yacht happen?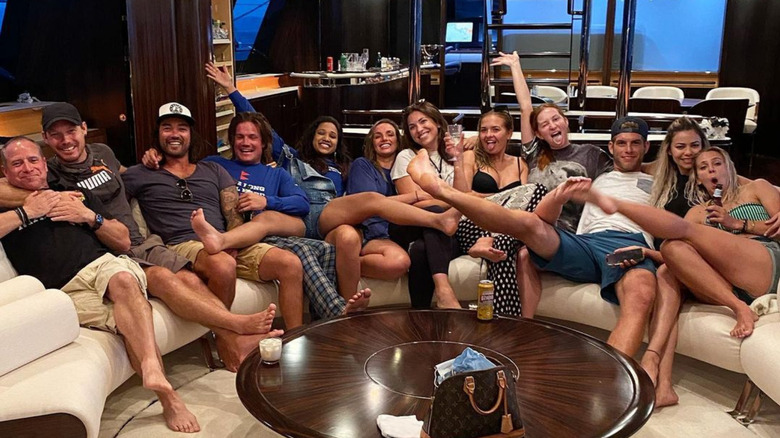 Someone who will not return for Season 3 of "Below Deck Sailing Yacht" is Sydney Zaruba. On the Dear Diary, You're Effed podcast, she said, "If I do go back, obviously, I'm not gonna go back this season, I don't think, because I already have a job. But I would have to be up for a promotion for an improvement in position for me to go back, I think."
Work conflicts could get in the way, but, in general, how is it decided who will come back for filming and who will not?
That exact question was addressed on a Reddit AMA (Ask Me Anything) by the show's executive producer, Jill Goslicky. "It's a delicate decision that's made between us (the producers), the Captain, and Bravo," she explained. "A lot of it has to do with what is going on in that person's life at the time. Do they have compelling reasons for their story to continue on in the show? You've seen some instances where cast members take a season off and then come back, for instance. That's because circumstances are suddenly right for them to make a return."
Source: Read Full Article