Bet You're Pretty Curious About Prince Harry's Net Worth Right About Now, Huh
Prince William and Meghan Markle recently blew everyone's collective minds by announcing that they're officially stepping away from being Senior Royals, and that they want to become "financially independent." (Cool, cool, sure, same.) Their exact words were: "We intend to step back as 'senior' members of the Royal Family and work to become financially independent, while continuing to fully support Her Majesty The Queen." And apparently this announcement went down without any heads-up given to the Palace—yikes. So naturally we all have some questions about that means exactly and what kind of net worth they're working with.
In a Q&A posted to their website, Meghan and Harry explained that "they value the ability to earn a professional income, which in the current structure they are prohibited from doing. " Obviously, we can only hope Meghan is signing up for a Suits reboot—but if that doesn't work out, the good news is she and Harry already have a ton of money. Not only is Meghan's net worth huge, Prince Harry is crazy-rich—so let's break it down:
He Has a Trust Fund from His Great-Grandma
In 1994, Queen Elizabeth's mom The Queen Mother placed two-thirds of her money (an estimated £19m, wowowow) into a trust fund for her great-grandchildren, including William and Harry. The Guardian reports that the brothers split about £6m of this trust at age 21; and believe it or not, Harry took the majority of that money to "compensate for not becoming sovereign."
He'll Be Even Richer at 40
William and Harry will get to split another £8m of the Queen Mother's trust fund when they hit 40, while her other grandchildren, who are further down the line of succession (like Eugenie and her sister Beatrice), will get a few million pounds each.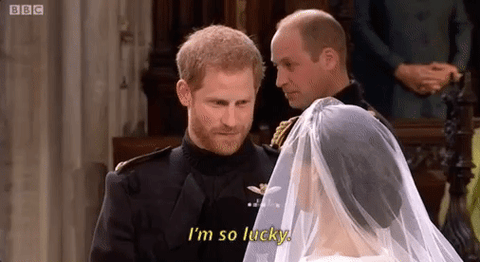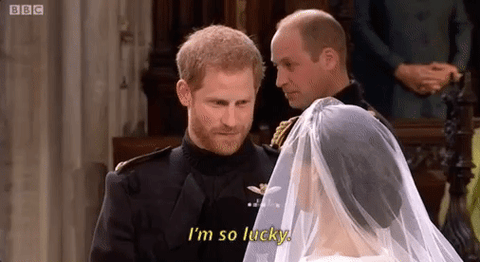 Princess Diana Left Him an Inheritance
According to Forbes, Princess Diana reportedly left both Prince William and Prince Harry $10 million after taxes, and they started receiving annual dividends at age 25 to the tune of $450,000 a year. That's a lot to live on—even for a fancy royal. (Psst: Diana also left her boys a gorgeous collection of jewelry, though I think we can all agree that it's fully priceless.)
He Got an Air Corps Salary
Forbes also reports that Harry was earning between $50,000 and $53,000 as a helicopter pilot for the Army, which is way less than his other income streams, but still a ton of money!
So, What's His Net Worth?
According to Celebrity Net Worth, that'd be $40 million. Meaning that even if Harry and Meghan never followed through on their stated interest to make their own income, they'd be juuuuust fine.

Source: Read Full Article