Bradley Cooper & Irina Shayk's Relationship 'Changed To More Of A Partnership' —
Sometimes, love's flame just goes out, and all that's left are two people who feel like they're stuck in some kind of platonic business arrangement.
That was apparently the case for Bradley Cooper and Irina Shayk, whose once hot and heavy romance, according to a source, "changed to more of a partnership" in the months leading up to their split.
This insider assured to People that the exes still "care about each other," but chose to go their separate ways because their love simply fizzled out — and while the romance is dead, their partnership will continue as they focus on raising their two-year-old daughter Lea De Seine.
Photo: Irina's Sexy New Pic Has A Surprising Fan…
A second source revealed that the former couple are being civil with each other and currently working on a "plan" to successfully co-parent the little one, whom they both "love" and will always be there for:
"To keep a decent relationship and civility, they knew it was time to part and work out a plan for their daughter. Both of them love their daughter and will be there for her."
Great to hear! It isn't always easy to maintain civility in these situations, especially when kiddos are involved (read: the never-ending custody saga of Angelina Jolie and Brad Pitt).
But it sounds like the director and model's partnership might just thrive!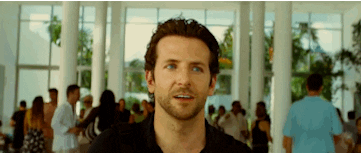 After all, making sure little Lea is well taken care of has been of huge importance for them both. A source previously explained to People that Irina's "number one priority is their daughter," adding:
"She is such a hands-on mom. She takes her to the park, to classes, to playdates, and just adores her."
The Hangover star, meanwhile, is said to be staying active and present in his daughter's life, too:
"For Lea's sake, they keep spending time together as a family. Bradley is a great dad. He has always been very involved with his daughter."
He hasn't always been very involved with his former lady love, though.
As we reported, Cooper was said to be "emotionally absent" from Irina during the time he filmed A Star Is Born. After filming wrapped, the actor apparently renewed his efforts to salvage his strained relationship and spend time with his family — but, by that point, it was just too late.
A source recently spilled:
"Since Bradley and Irina have always been very private about their relationship few knew there was really something going on."
Except for everyone who saw the palpable heat between the 44-year-old actor and Lady GaGa during their Oscars duet.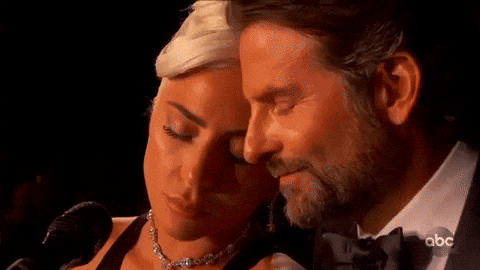 But we digress…
Source: Read Full Article