Claim to Fame Season 2: Who Is Hugo Related To? Clues, Guesses & Spoilers Revealed!
Claim to Fame season two is getting closer and closer to the end!
Celebrity siblings Kevin and Franklin Jonas returned as hosts, with the new season introducing many new competitors and continuing the game of mystery and hidden identities.
One of the 12 new contestants on the series is "Hugo."
He is competing for the $100,000 grand prize and his own "Claim to Fame."
Season two has promised "double the fun, with super-sized competition, drama and more," along with A-list celebrity relative reveals.
Check out all of the clues and guesses for Hugo's identity inside…
Before the season started, Hugo revealed the last text from his relative was, "God bless you," and he is going in with these words describing her strategy: Socialize, Dominate, Destroy.
We haven't got too many clues about Hugo, but they are pointing quickly towards one person. Check out all of the clues revealed about him below, and our best guess at who his celebrity relative is…
WEEK 1 CLUES: In two truths and a lie, Hugo shared that his celebrity relative is his grandfather, who is an athlete and has received a Nobel Peace Prize. He also revealed that his relative was once the most powerful man in the world.
WEEK 4 CLUES: Chris pulled Hugo's winner's clue and it revealed the following images, as described by Chris – flip of a finger, &, a deer, into, policeman, unknown, farmer and two wacky faces. He also said he has a hunch Hugo's relative is astronaut Buzz Aldrin, with a bee and an astronaut on the clue wall, but some people are pointing towards a president.
WEEK 6 CLUES: This week, Chris got a hold of Hugo's winner's clue and began figuring it out as Commander in Chief who farmed peanuts, and said that Jimmy Carter is still in play as his relative. It was also noted there are peanuts on the clue wall, as well as a vote clue. In the challenge, they asked Hugo presidential questions, like was he the president in the last eight years (some were thinking Trump was a possibility), how old is he (Hugo answered 98), and what political party was he, and Hugo responded Republican.
Who is he related to? Online sleuths believe he is related to… (scroll down for SPOILERS)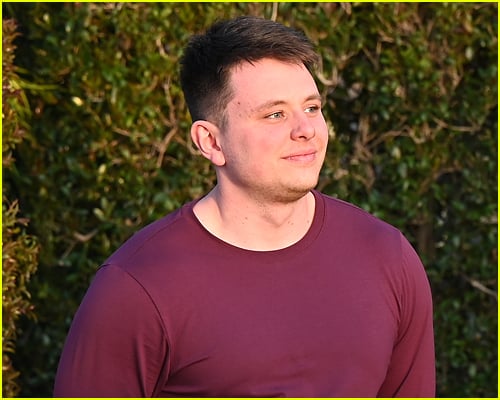 Our best guess is that he is related to former President Jimmy Carter!
Jimmy does have a Nobel Peace Prize, and he of course served as President of the United States, aka the most powerful man in the world, from 1977-1981.
Source: Read Full Article