Dina Lohan Arrested For DWI After Car Crash; NFL Star Copped For Vandalism In Drunk Drama, Too!
WTF was in the water wine last night?!
Whatever it was sure had celebs behaving badly! Dina Lohan was nabbed by Long Island cops yesterday evening on charges of driving while intoxicated after allegedly causing a car accident outside an Outback Steakhouse in the NYC 'burb. And several thousand miles away, a football star was creating his own alcohol-induced problems, as well…
It all started with Lindsay Lohan's mom, who — according to TMZ — got a little too into her bloomin' onion, or something. Cops says she T-boned another car outside the restaurant, allegedly while driving drunk, at about 7:00 p.m. local time on Saturday night.
To make matters worse, Dina (who was in a 2016 Mercedes at the time) apparently fled the scene, though the woman in the other car gave chase and followed LiLo's mom all the way to her Long Island home. Huh…
Cops showed up, but Dina apparently refused to submit to a drug/alcohol test, despite the officers reportedly having "observed clear signs of intoxication," so she was arrested for driving while intoxicated, and also charged with leaving the scene of an accident, and aggravated unlicensed operation of a motor vehicle.
Worse still, this DWI charge is actually a felony, because Dina already has a DWI conviction on her record. Not great! As of Sunday morning, she's reportedly still in custody, and waiting arraignment.
Meanwhile, in Los Angeles…
Dina Lohan wasn't the only one making bad decisions! New England Patriots football superstar Julian Edelman was arrested last night, too, after allegedly jumping on top of some random person's Mercedes in Beverly Hills, and causing damage to the car.
It's unclear why Edelman chose to jump on the car; he had apparently been walking around the swanky city at about 9:00 p.m. local time when he, uh, go the urge? Regardless, Bev Hills cops just so happened to be in the area working an investigation when they were flagged down by a witness.
Edelman was arrested, cited for misdemeanor vandalism and released, per law enforcement sources. Those same sources say "it was readily apparent" the football star had been drinking, too. Ya think???
Regardless, the Los Angeles County District Attorney's Office must now decide whether to file charges on this one. What's most likely to happen would be Julian making things right with the car owner, and wiggling off the hook of the law here, so to speak. But we'll see. Either way, this one is a little less serious than Dina Lohan's big night out — but still kind of crazy.
Reactions, Perezcious readers?! What a weird night! Was it a full moon or something?! Never drink and drive… and don't jump on the hood of somebody's car while drunk… always seems like good advice!
Share your take on both of these weird situations with your opinions and commends down in the section (below)!!!
Related Posts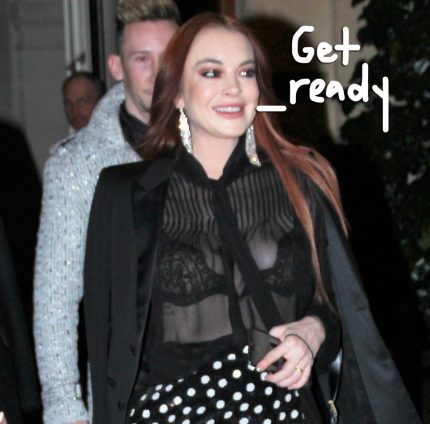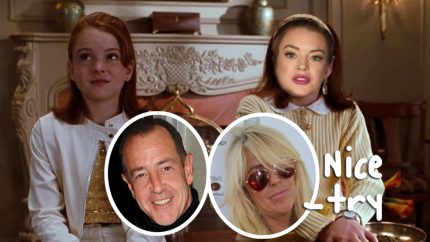 Source: Read Full Article