Donald Trump pleaded not guilty to four felony counts related to his failed coup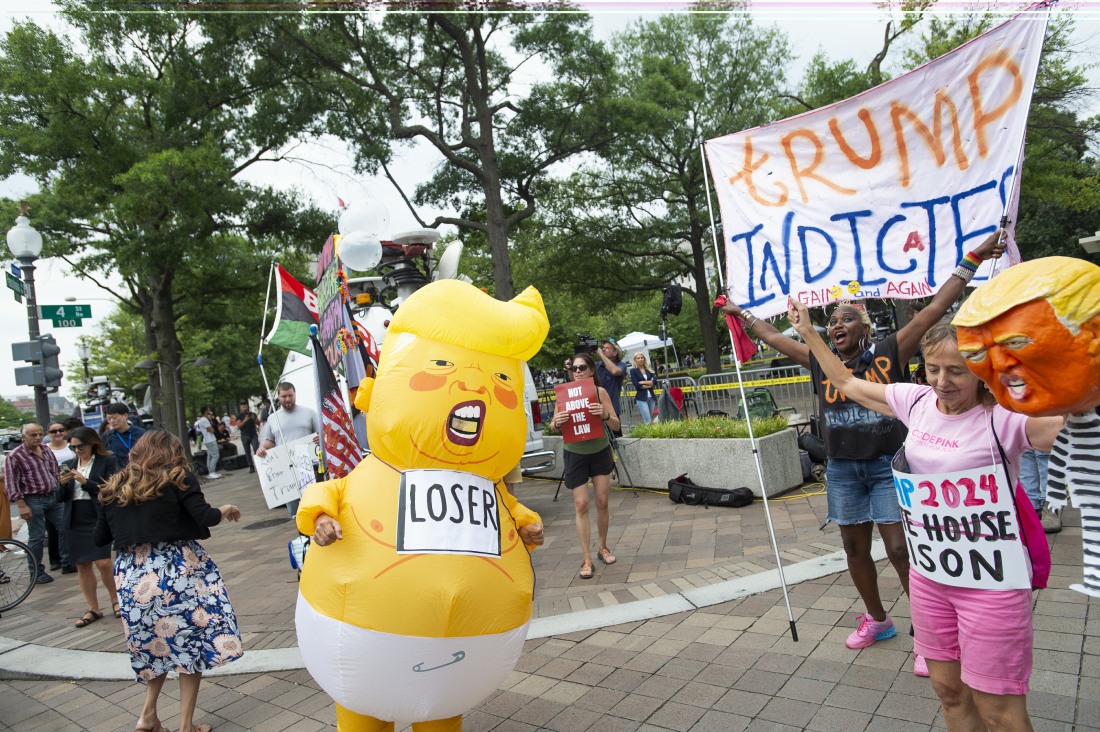 On January 6th, 2021, the plan was to physically force Mike Pence to overturn the Electoral College's votes, or failing that, to have the Vice President murdered in or around the Capitol. They had brought their nooses specifically for Pence. And Speaker Pelosi. The vital part of the plan was that the election results could not be certified, and then, as if by magic, Donald Trump would simply squat in the White House and proclaim himself dictator-for-life. The plan was to suppress dissent and protests by martial law, with the American military in every town, city and county, and a mass arrest or mass execution of any American protesting Trump's move. This was an insurrection, absolutely. This was a terrorist attack in our nation's capital, 100%. But it was also a failed coup d'etat from the sitting president to simply retain power.
Two years and almost seven months later, Donald Trump was finally arraigned on four felony counts related to his failed coup, the terrorist attack he planned, orchestrated and oversaw: conspiracy to defraud the United States, conspiracy to obstruct an official proceeding, obstruction of and attempt to obstruct an official proceeding and conspiracy against rights. It should have been treason, murder and attempted murder. But here we are. Trump was arraigned at approximately 4:30 pm on Thursday, August 3 2023. Motherf–ker pleaded not guilty.
Former President Donald J. Trump pleaded not guilty on Thursday to charges that he conspired to remain in office despite his 2020 election loss, appearing before a judge in a Washington courthouse in the shadow of the Capitol, where his supporters rampaged in an effort to undermine the peaceful transfer of power.

Mr. Trump, who is running in the hopes of being sworn in again on the steps of the Capitol, stood before a federal magistrate judge who asked for his plea to the four counts he faced. He replied, "Not guilty."

Magistrate Judge Moxila A. Upadhyaya, who oversaw the roughly half-hour hearing, ordered Mr. Trump not to communicate about the case with any witnesses except through counsel or in the presence of counsel. At the request of Mr. Trump's lawyers, she set the date for the first hearing before the trial judge, Tanya S. Chutkan, for Aug. 28 — the latest option she provided.

Delaying the proceedings as much as possible is widely expected to be part of Mr. Trump's legal strategy, given that he could effectively call off federal cases against him if he wins the 2024 election.

The jockeying began on Thursday. After Judge Upadhyaya gave prosecutors a week to propose a trial date, one of Mr. Trump's lawyers, John F. Lauro, complained that the government had had years to investigate and he and his colleagues were going to need time to fairly defend their client. She directed him to bring it up with the trial judge, and for prosecutors to respond within five days of his filing.

Following the hearing, Mr. Trump spoke briefly at Reagan National Airport, saying it was "a very sad day for America." Mr. Trump said he was a victim of "persecution" by President Biden's Justice Department. "This was never supposed to happen in America," he said before boarding his private plane to return to Bedminster, N.J.
[From The NY Times]
You know what's never supposed to happen in America? A sitting president orchestrating a coup and inciting his violent supporters to commit acts of terror and subvert American democracy because he can't admit that he's a f–king loser. On MSNBC, they made a big deal about how the judge told Trump not to communicate with any of the witnesses. He could seriously get thrown in jail if he violates that order. Which means that he's probably going to do it within the next week. He was probably calling up Mark Meadows, Mike Pence and Rudy Giuliani from the plane.
— Kyle Griffin (@kylegriffin1) August 3, 2023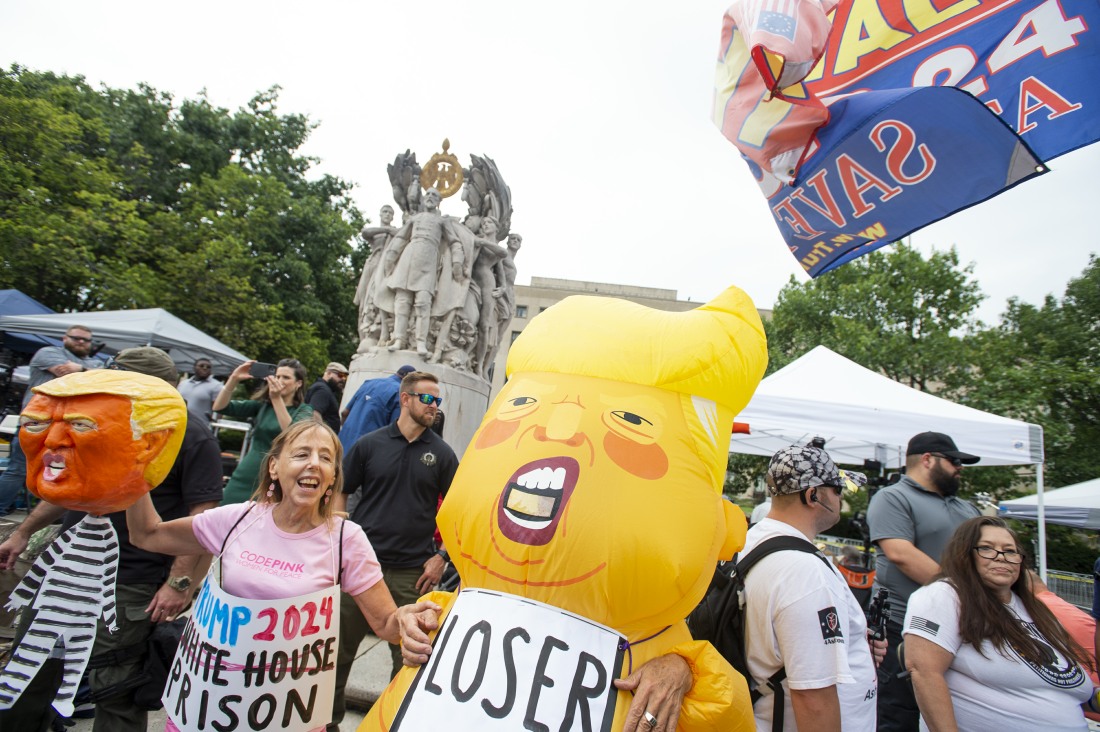 Photos courtesy of Cover Images.
Source: Read Full Article