Doubling Down With The Derricos Season 3 Release Date, Cast, And More Information
The reality show "Doubling Down with the Derricos" first burst on to the scene on Aug. 11, 2020, per The Cinemaholic. Since then, many viewers couldn't help but become emotionally invested in the super-sized family that includes a whopping 14 children — all of whom were reportedly conceived without the use of IVF and even includes six sets of multiplets ranging from twins, triplets, and quintuplets! Phew! Bless those parents!
But after two successful seasons including a nail-biting Season 2 cliffhanger wherein matriarch of the family Karen Derrico is hospitalized for a muscle spasm and later the family makes the difficult decision to relocate from Las Vegas to South Carolina for a business opportunity (per Celeb Dirty Laundry) fans and viewers alike are waiting with bated breath for another season to catch up with the enormous brood. 
So what's the scoop on Season 3 of "Doubling Down with the Derricos"? Keep reading after the jump to find out.
When will we get 'Doubling Down With the Derricos' Season 3, and is Karen Derrico up for it?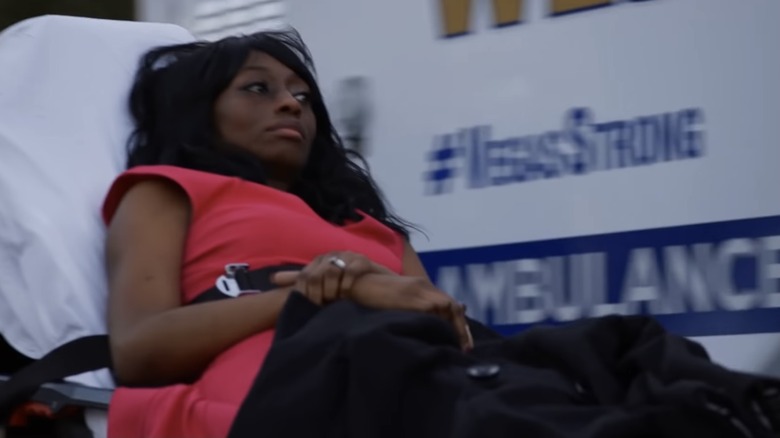 Don't celebrate just yet, "Doubling Down with the Derricos" stans… 
As reported by Premiere Date, a release date for Season 3 "is yet to be announced." Womp womp. Still, all hope is not lost. With a premiere date of Aug. 11, 2020 for Season 1 and June 1 of this year for Season 2, it's possible that Season 3 could drop during the summer of 2022. In fact, they could be filming now, if not soon. Folks, cross your fingers and your toes for another season because we NEED answers! We must know if wonder woman and mother of 14, Karen Derrico, fully recovered from her muscle spasm and also if she's given herself a much needed chance to slow down. And what about the move? We've gotta know how the kids are adjusting after being uprooted from Sin City to the Palmetto State. And what about GG?! How is the beloved and doting grandmother doing with her son, daughter-in-law, and grandchildren being so far away from her? Thinking about it now, it would probably be a good thing health-wise if filming was halted for a bit, but we do want a Season 3 eventually!
Season 3's potential cast might look a little different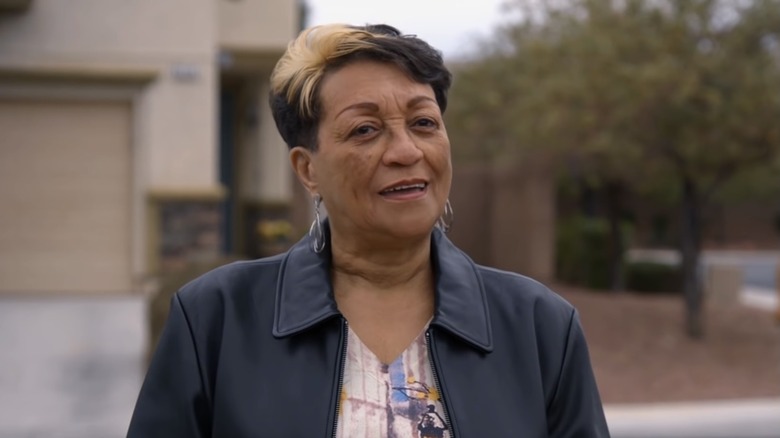 Besides the big question of when a Season 3 might debut — many are wondering whom the Season 3 of "Doubling Down with the Derricos" cast might include. 
While we can definitely expect to see Deon Derrico, Karen Derrico, and all fourteen of their biological children — it's safe to say that if the family did go through with the move to South Carolina, we most likely won't see as much of the children's grandmother and fan favorite, GG. Per Celeb Dirty Laundry, when Deon broke the news to his mother, GG was adamant that she would not be joining them as she doesn't "do the South," per the outlet.
But GG is not the only family member that will most likely be missing in action. The Derrico's adopted son, Derron, will likely remain on the outs. As reported by Distractify, Derron is estranged from his adoptive parents and often alludes to removing toxic people from his life on social media. The estranged son also made headlines when he publicly spoke out about Deon and accused him of fraudulently taking out a $21,000 student loan in his name. "I'm getting my life together. I have a good job. I have a kid on the way. I want to go to school. But I need to fix my credit. I want him to own up to everything. As it stands, I have proof of everything," he told the Las Vegas Review-Journal. Yikes.
Deon Derrico is facing many criminal charges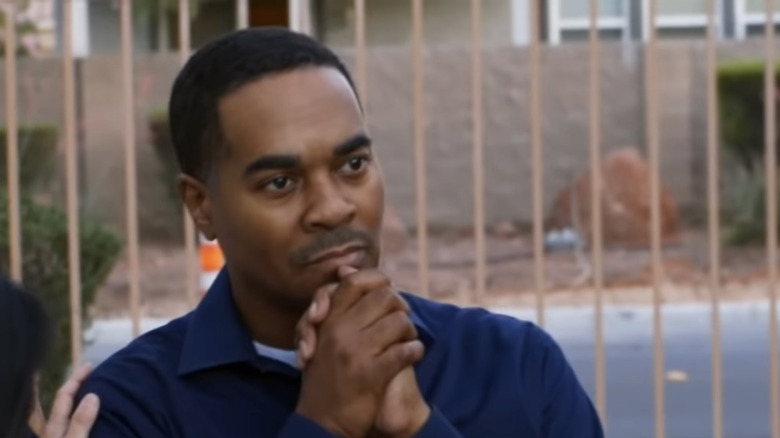 Unfortunately, Derron Derrico's allegations are only the tip of the iceberg when it comes to Deon's Derrico's legal woes.
As reported by the Las Vegas Review-Journal, Deon has 13 felony and three misdemeanor charges pending against him stemming from his long career in real estate. According to the Attorney General's office, Deon "has scammed multiple families out of their homes" and they believe that "there may be more victims out there." It should be noted, however, that Deon denies all charges. "I've never had a criminal record in my life," he maintained. Doubling down on his innocence, Deon then asked the reporter why he would wait until his 40s and suddenly "decide to be this corrupt individual?"
Whether or not Deon's legal issues will be featured on Season 3 of the reality show remains to be seen — but due to the nature of the show, it would be hard to imagine that the producers wouldn't at least touch on the ongoing investigations. Here's to hoping a Season 3 of "Doubling Down with the Derricos" is on the horizon and all of these questions get answered!
Source: Read Full Article