Gather Round: Baby Archie's Godparents Have Finally Been Revealed
Welp, looks like we finally (kinda) know who Meghan Markle and Prince Harry named as their son Archie's godparents. According to a new report from the Sunday Times, the Sussexes named Prince Harry's childhood nanny Tiggy Pettifer (formerly Legge-Bourke) as Archie's godmother, along with Harry's close friend and mentor, Mark Dyer as godfather. Note: it's likely that there are way more people on the list that are still unknown, as the royals typically choose a ton of godparents for their kids.
Keep in mind that Harry and Meghan themselves haven't confirmed Archie's godparents, and they're unlikely to do so as they seek a more private life in North America. The couple recently announced that they're stepping back as senior royals, a major decision that was met with the Queen's approval.
Harry recently gave his first public statement on the move, explaining in part that he and Meghan will continue to live a life of service: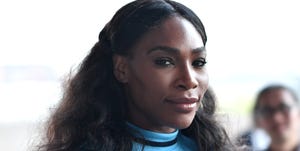 Source: Read Full Article