Here's What Makes The Derricos Different Than Other Families – Exclusive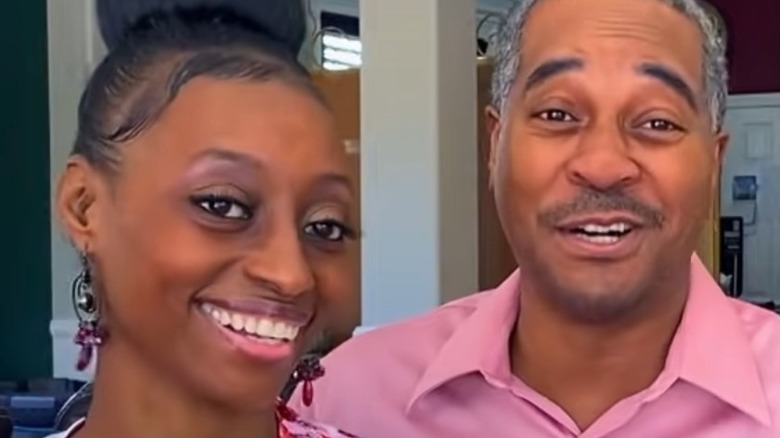 Karen and Deon Derrico couldn't possibly feel more blessed to have the life that they have. From the very beginning of their relationship, they knew that they wanted to have a big family, a result of the couple's polar opposite upbringings. While Karen had a big family with lots of siblings and cousins, her husband Deon grew up with only one brother, who was gone most of the time, which led to him feeling like an only child. In an exclusive interview with The List, Karen and Deon told us all about how their unique, opposites-attract relationship ultimately led to their marriage and subsequent family of 14.
But while a big family was always the goal, there's no way that the couple could have possibly predicted that all but two of their 14 children would end up being born as multiples. As a result, you can imagine that their family is totally unlike any other family out there. On TLC's "Doubling Down with the Derricos," cameras follow Deon and Karen as they navigate life with their huge family and the process of raising kids who are all at totally different stages in their lives.
The Derricos wanted to share their unique life experience with the world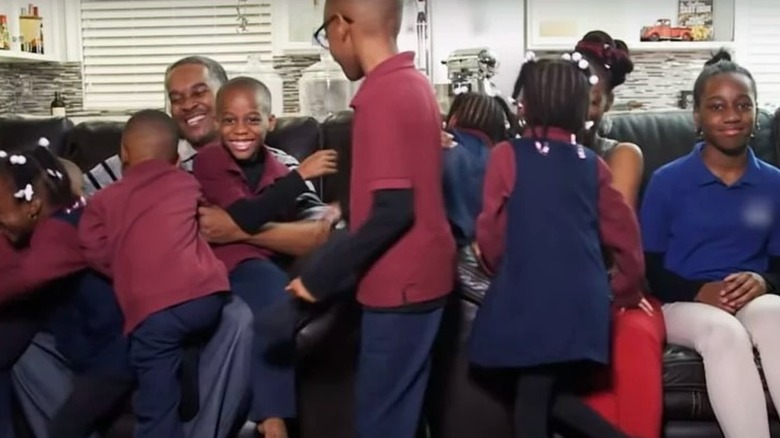 Deon and Karen Derrico always knew that their family was special — so much so that they wanted to share this greatness with the world. But it isn't just the sheer number of children in their family that has led the couple to thinking this. According to Deon, while every family is special in their own way, he believes the unique array of challenges that he and his family have gone through make them one in a million.
"We, of course, thought our family was special, but more than that, [Karen] and I had dealt with so many challenges," Deon explained. "We didn't realize how many people hadn't experienced so many challenges that we've experienced, but we had no one to go to. We never had no one that we could touch who had that same experience, who could take us by the hand and say, 'Hey, I got you and let me show you how this is done.'" He now sees this opportunity as a chance to represent something that was never available to him and his family.
"We didn't have someone school us on having so many miscarriages and how to overcome those miscarriages," Deon explained. "[Karen] grew up in a household where breastfeeding wasn't common, so she had to figure out herself." He believes this opportunity to share how his family overcame challenges is a blessing, and that being on television allows them to "bless others" and give them "a chance to see, 'Wow. This is us.'"
The unique routine the Derricos have adopted to maintain consistency within the household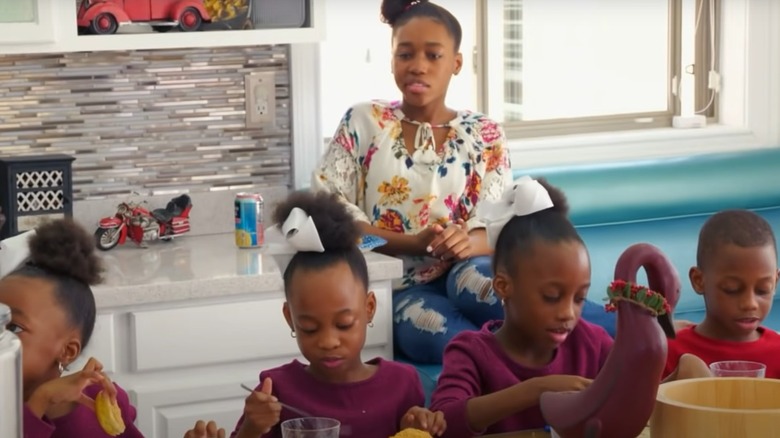 Despite the occasional chaos of having 14 children running around the house, Karen and Deon appear to have no problem finding order and routine on a day-to-day basis. Indeed, Karen believes that what makes her children especially unique is that they thrive on routine and consistency just as much as she and Deon do. According to Karen, she asks her children to get into "birth order," which she says is not unlike being asked to "get in line" at school. "You were just bumping, hitting, everybody trying to figure out, 'I want to be in the front. I want to be…' Guess what? You're in birth order. You're getting in the order you came in," she detailed.
But despite this impressive routine, Karen doesn't consider herself to be too hard on her kids. She and Deon believe that their children lean into routine not because they're concerned by discipline, but because they find comfort in knowing that "everything has a place," including themselves. Ultimately, though, "birth order" comes down to making sure that everyone is safe at all times.
"Why do we do birth order? Someone may do some crazy crap and we need to get out of an emergency and we can do it safely," Deon explains. "This is why we do birth order. Because poppy and mommy want to make sure you all are always protected and safe. That's our job. We break it down to them on their level."
Deon and Karen often get compliments from other parents about their children's good behavior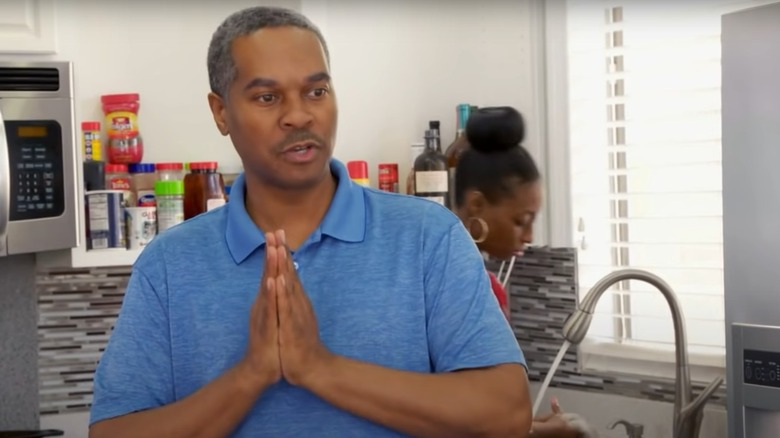 With a house of 14 children, it comes as no surprise that each and every single one of them is unique. But when it comes down to it, what unites the Derrico children's unique personalities, according to Deon, is the "camaraderie" amongst them. "They seem to really emulate the things that they see us doing and they seem to mirror all of the qualities that we've wanted them to have just watching them interact and play with each other," Deon shared.
He jokingly added that he and Karen are "envious" of the close bond and friendship between their children, as it makes them wish they had friends that they had just as much fun with. "We're literally watching them, wishing we were their siblings, also! Then, she and I will start wrestling with them and it'll be the boys against the girls and girls against boys."
Deon and Karen believe that one of the most valuable lessons they taught their children is the value of family, which has already made them very family-oriented children. This has transcended into the way they treat others, which Deon says is so impressively kind that parents will often approach Deon and Karen to ask how they got their kids "to listen like that."
"Doubling Down with the Derricos" airs Tuesday nights on TLC at 10 p.m. ET/PT.
Source: Read Full Article