Jenna Bush Hagers love for Al Roker and her husband Henry Hager is put to the test in hilarious Today segment
Jenna Bush Hager has love on the brain, and she is putting it to the test! The star submitted herself to a brain wave test for the Today Show.
The Today host had no fear when it came to exposing her true feelings, even those concerning her husband Henry Hager and co-star Al Roker, through science.
For her latest Today segment, she met with Dr. Sandra Langeslag, an associate professor in psychological sciences at the University of Missouri, St. Louis, who studies the relationship between love and the brain.
WATCH: Jenna Bush Hager channels Olivia Newton-John in Grease
MORE: Was Rihanna's son at Super Bowl 2023? Her family life revealed
Jenna took on an electroencephalogram (EEG) test, which monitors and measures electrical activity in the brain, all in the name of science, and love.
In the segment, she is seen putting on an electrode cap, as the expert explained to her: "When you are shown a picture of someone you love, your brain emits stronger electrical signals than with other people."
MORE: Travis and Jason Kelce's sad family history revealed ahead of Super Bowl
Then, for six minutes straight, she was shown multiple pictures of her husband of nearly fifteen years and the father of her three children, Henry, as well as her good friend and co-star Al, strangers "as a baseline," and her new cat, Hollywood "Holly" Hager.
Jenna's love for her close ones was put to the test!
Though she maintained she was "eager and looking forward to see the results," she also cheekily joked: "I hope the cat isn't more than the husband," or worse, that her co-worker is!
MORE: Elizabeth Hurley is a goddess in white bikini for exciting announcement
MORE: Goldie Hawn looks tiny alongside supertall grandson for family reunion
The final results revealed no reason for Jenna to fret, as she explained: "My test showed the electrical signals to my brain were strongest in response to my husband, followed not far behind by Hollywood the cat."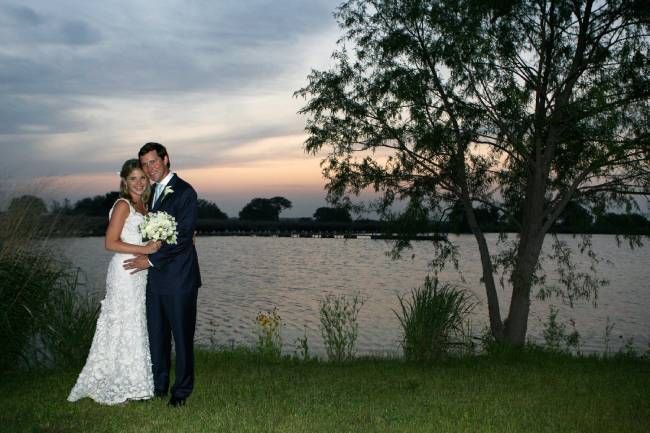 Jenna and Henry have been married since 2008
"So my husband and I can stay married," she then joked to Dr. Sandra after she explained to her the findings from the EEG test.
When a clip of the segment was then shared on Today's official Instagram account, fans raved over it and praised Jenna for her willingness to give the test a try, taking to the comments section to write: "Love how Jenna tries everything and [is] so 'normal,'" and: "This is wonderful."
Read more HELLO! US stories here
Like this story? Sign up to our newsletter to get other stories like this delivered straight to your inbox.
Source: Read Full Article