Jennifer Lopez took Ben Affleck to the Bronx for National Hispanic Heritage Month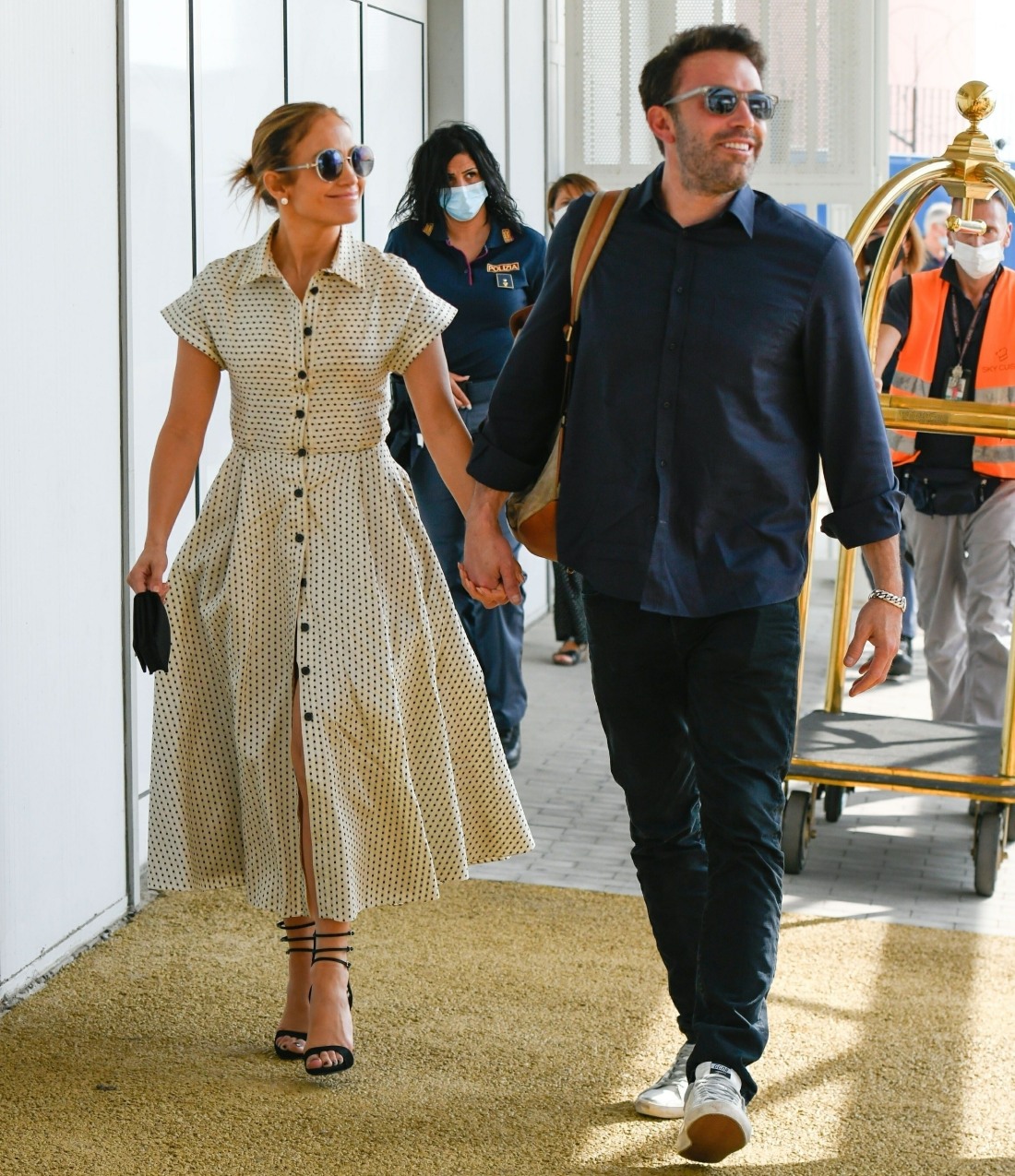 Ben Affleck and Jennifer Lopez were basically in Venice for a whirlwind 48 hours. They arrived in Venice last Thursday, The Last Duel premiere was Friday night, and they left Venice by mid-day Saturday. They glowed the whole time, and they just seemed really happy together throughout. I think J.Lo even did some work in Venice separately – she definitely did some kind of photoshoot, but no one knows for what. These photos are of Bennifer leaving Venice, and as they were heading to the airport, some fan accosted them or got way too close. Ben basically pushed him away:
— bennifer tea (@jloaffleck) September 11, 2021
Yeah, I don't think it was staged, I think some guy just got way too close and Ben took care of it. After Venice, they flew to New York. J.Lo took her man back to the Bronx!! She had an event at The Lit Bar, a Latina-owned bookstore, where she did an appearance for National Hispanic Heritage Month.
Jennifer Lopez, 52, made the appearance — not far from where she grew up — as part of her new mission-driven platform, Limitless Labs, to shine a light on Latina entrepreneurs and graduates of Goldman Sachs' 10,000 Small Businesses program. We're told that Ben Affleck, 49, was an unexpected guest, as one onlooker said: "Ben was so cute. He was taping Jennifer as she talked about how important it was for her to be a part of the Latina community.

"He spent time with the entrepreneurs, posed for photos and bought an armful of books. Ben and Jennifer were adorable together."

Lopez also commemorated the 500th anniversary of Puerto Rico's capital city, San Juan, by leading a round of applause at the event. The superstar couple were joined by David Solomon and Dina Powell from Goldman Sachs as well as Small Business Administration administrator Isabella Guzman, one of the highest-ranking Latina women in President Joe Biden's administration.

While J.Lo and Affleck are back in her home state, a source told Page Six they are not expected to walk the red carpet together at Monday's 2021 Met Gala.
[From Page Six]
Yeah, that was the question: will they make it to the Met Gala tonight? They were in New York throughout the weekend, and J.Lo made an appearance at the VMAs (Ben was not there). Would they back up their Venice appearance at the Met Gala, as I've been trying to manifest for months? Apparently not. SAD.
This, however, is amazing.
— bennifer tea (@jloaffleck) September 13, 2021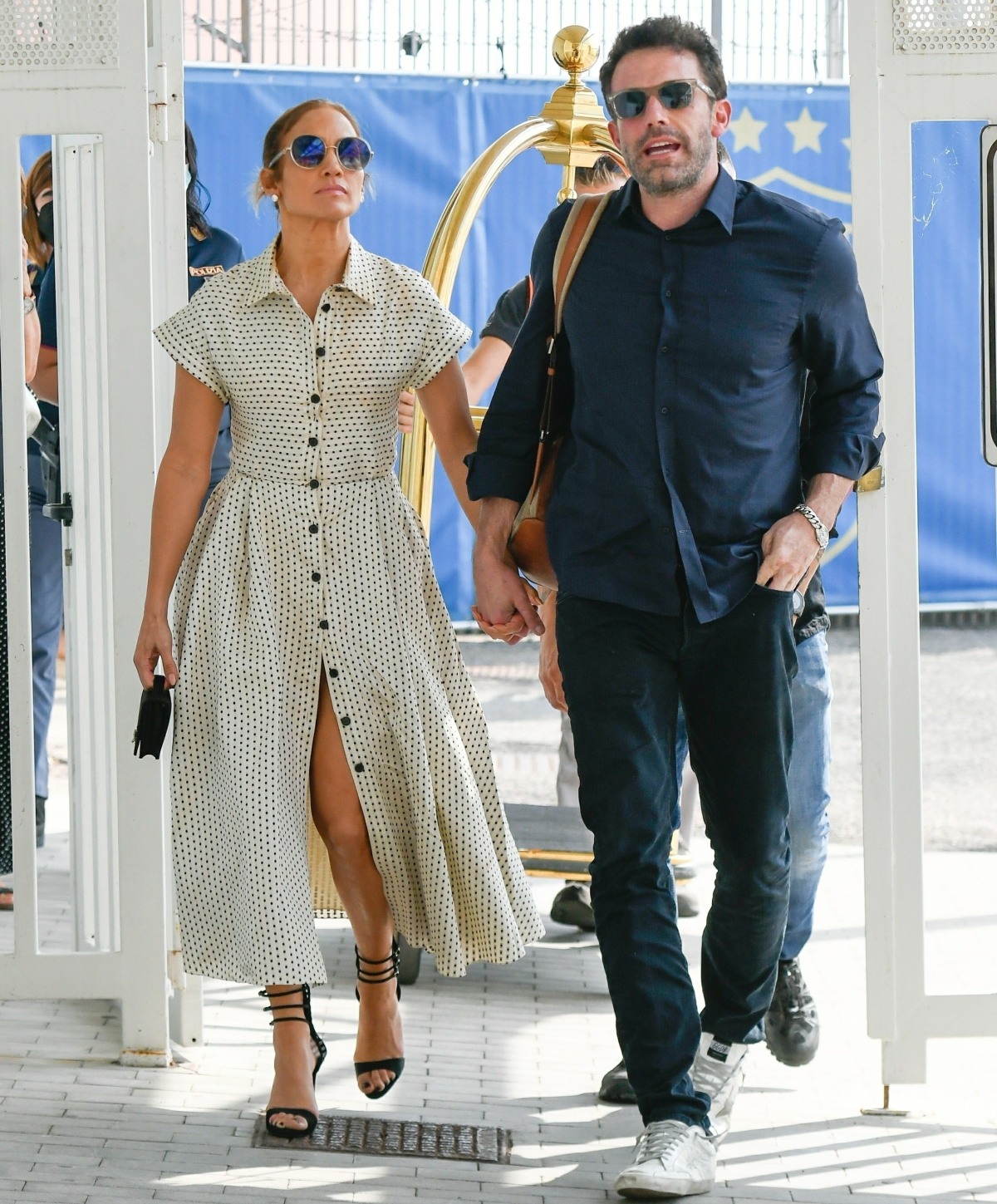 Photos courtesy of Backgrid.
Source: Read Full Article