John Mulaney Was Already Becoming His Father, Thinks the McDonald's '1 Black Coffee' Move Was 'a Very Funny Thing to Do'
Long before girlfriend Olivia Munn was expecting their first child, comedian John Mulaney admitted he was already becoming his father. He laughed at the iconic sketch in The Comeback Kid of how his father ordered one black coffee at McDonald's despite having a car filled with hungry children. Then drove away. Looking back on how his father interacted with children, Mulaney says he can now appreciate his father's dry sense of humor and said he can see how he's becoming a lot like him.
The McDonald's '1 black coffee' moment is funny
Mulaney joked about how he didn't check in with his father before he delivered the sex talk bit in his standup. "He hadn't seen it before," Mulaney laughed on the Off Camera Show. "And that was definitely going in regardless." Adding, "But I'm aware of how much I share about the people I love and they like it."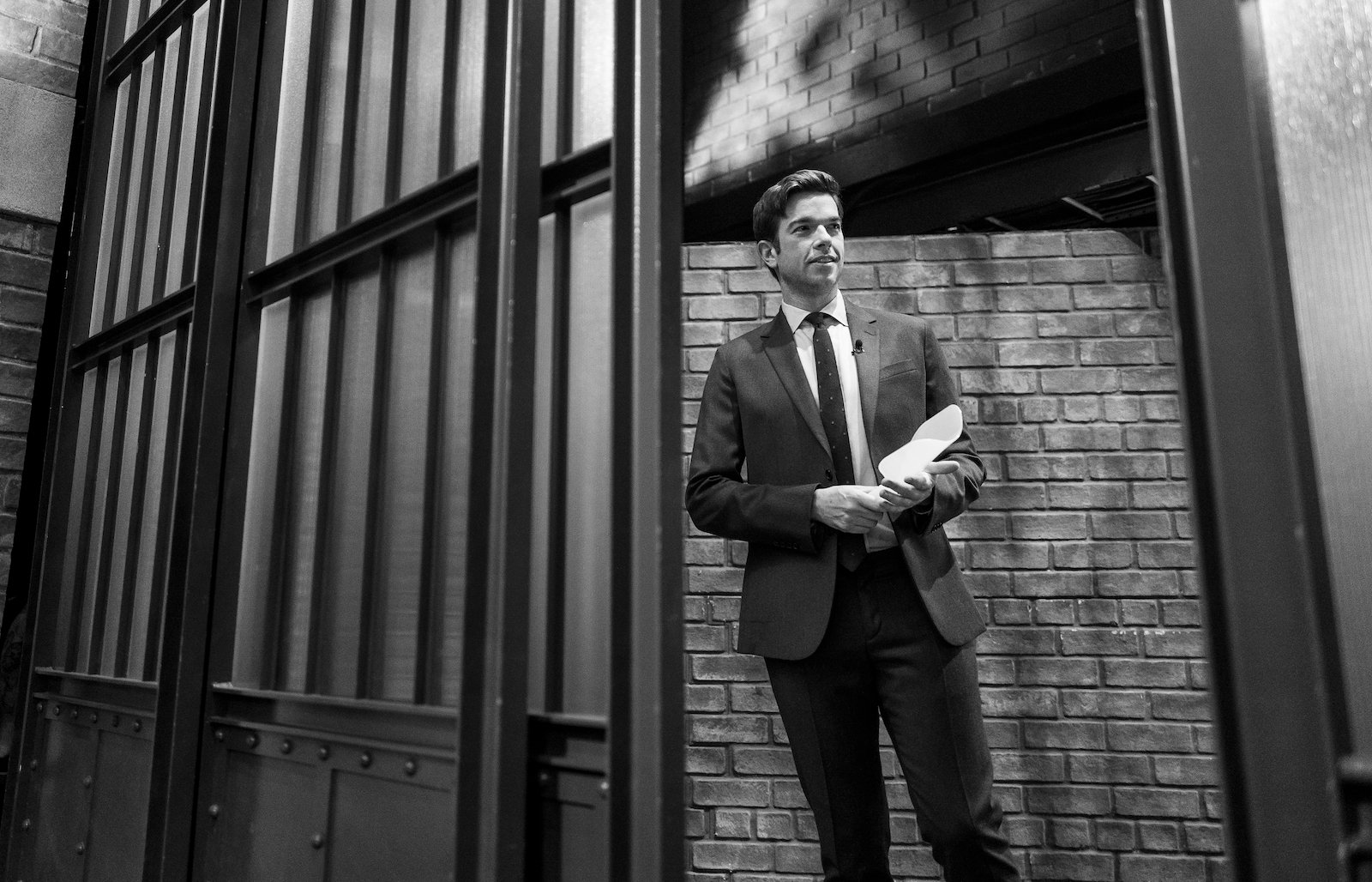 He then laughed about the one black coffee at McDonald's story. "That's a very funny thing to do," Mulaney said. Sure it was mean, but Mulaney added, "Yeah but good for him. We were annoying. I like that a lot. It's very funny to do that to four kids who are annoying."
Is John Mulaney becoming his father?
Olivia Munn and John Mulaney announce they are going to be parents
The 2020 pandemic was a turning point for Mulaney. He and his wife Anna Marie Tendler quietly split and he entered rehab, which he shared more than one time. Upon leaving rehab he connected and started dating Munn. When she was photographed, looking potentially pregnant, he shared the news on Meyers' talk show. Munn also dished about her pregnancy, sharing her favorite maternity fashion were oversized sweats. "It can be difficult as your body is changing and you feel like you look different or your body is putting on weight in different places," she told People. "The consistent image that's portrayed is usually very effortless and fashionable. Mine has been a lot of oversized sweatpants!"
Source: Read Full Article