Julia Fox's Platform Heels and Flame Bra Are on a Whole Other Level
Julia Fox is no stranger to bold fashion choices. In fact, her fearless outfits are part of what makes her one of our favourite celebrities to keep up with. From low-rise trousers and naked dresses to major cut-out designs, she's always serving lewk after look. And for her latest get-up, Julia's upped the ante once more, this time wearing a pair of sky-high platform heels that we can totally imagine Lady Gaga sporting. As though that's not enough, Julia finishes the look with a pair of mega-low latex trousers and a flame-shaped bralette top.
On a recent outing in Los Angeles, Julia was snapped walking around town in a very high-key outfit. More specifically, uber high heels. Now, platform shoes are definitely a trend this year, with celebrities like Zendaya also getting in on the look, but Julia's footwear is the first example of late to truly mirror Gaga's. I mean, looking at the pictures, I don't even know how she walks in them. And, like, are these lace-ups actually part of the trousers? Honestly, I have so many questions.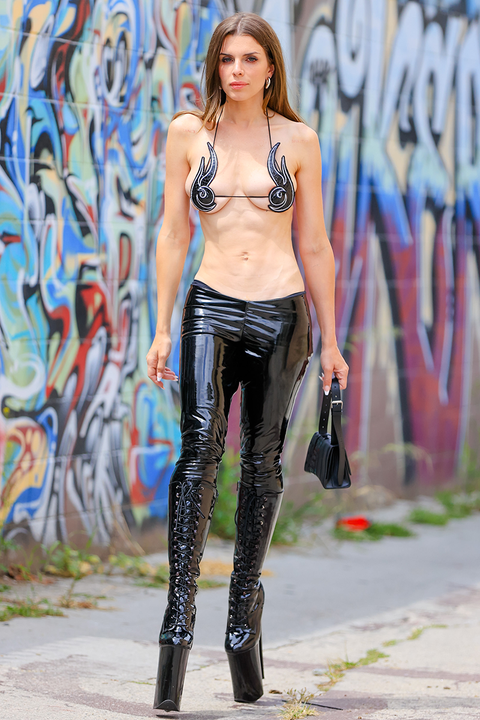 Here they are from the side, so you can really appreciate the HEIGHT: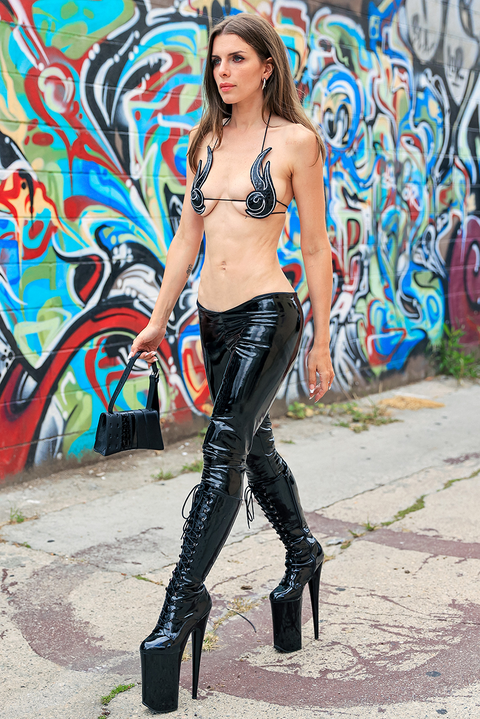 She makes the whole outfit look so effortless: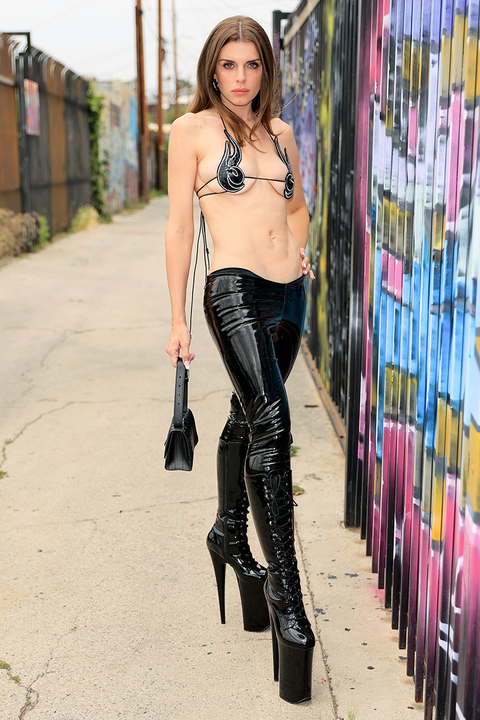 Like, what of it?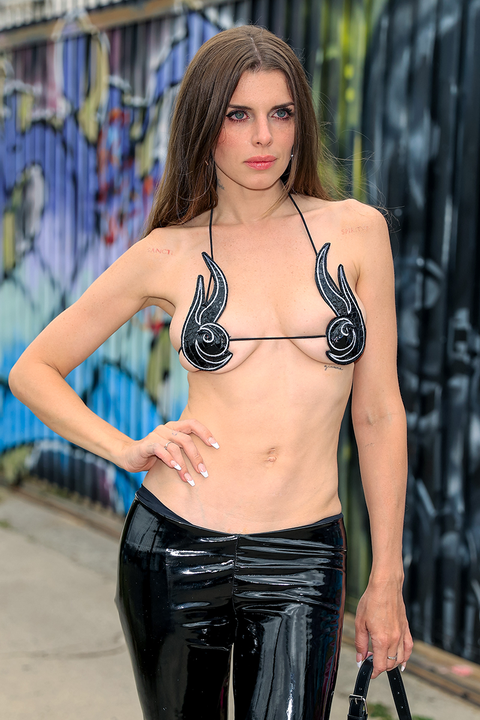 This isn't the first time the model's repped the notable shoes, though. Just last month, Julia shared another series of snaps rocking what appear to be practically identical boots teamed with a silky ivory slip dress.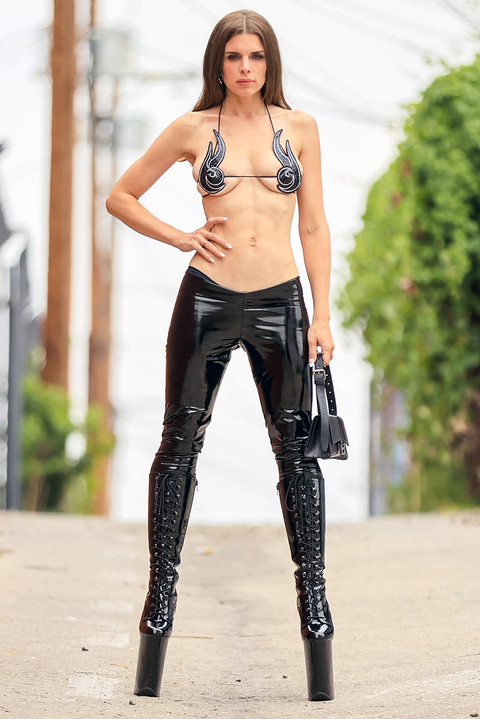 Julia subsequently shared the look on Instagram with the caption, "MEANWHILE IN HELL-A🎬❤️‍🔥" which really just says it all, doesn't it?
Source: Read Full Article