Kanye West Says God Will Reunite Kimye Amidst Rumors Kim Kardashian West Is Dating Pete Davidson
Kanye West has never been one to hide his feelings, and lately, he has been very vocal about his desire to reunite with Kim Kardashian West. The celebrity couple, often referred to as Kimye, filed for divorce in February after being married for nearly seven years.
Here's what the "Donda" rapper said and why the timing of his comments is a little confusing.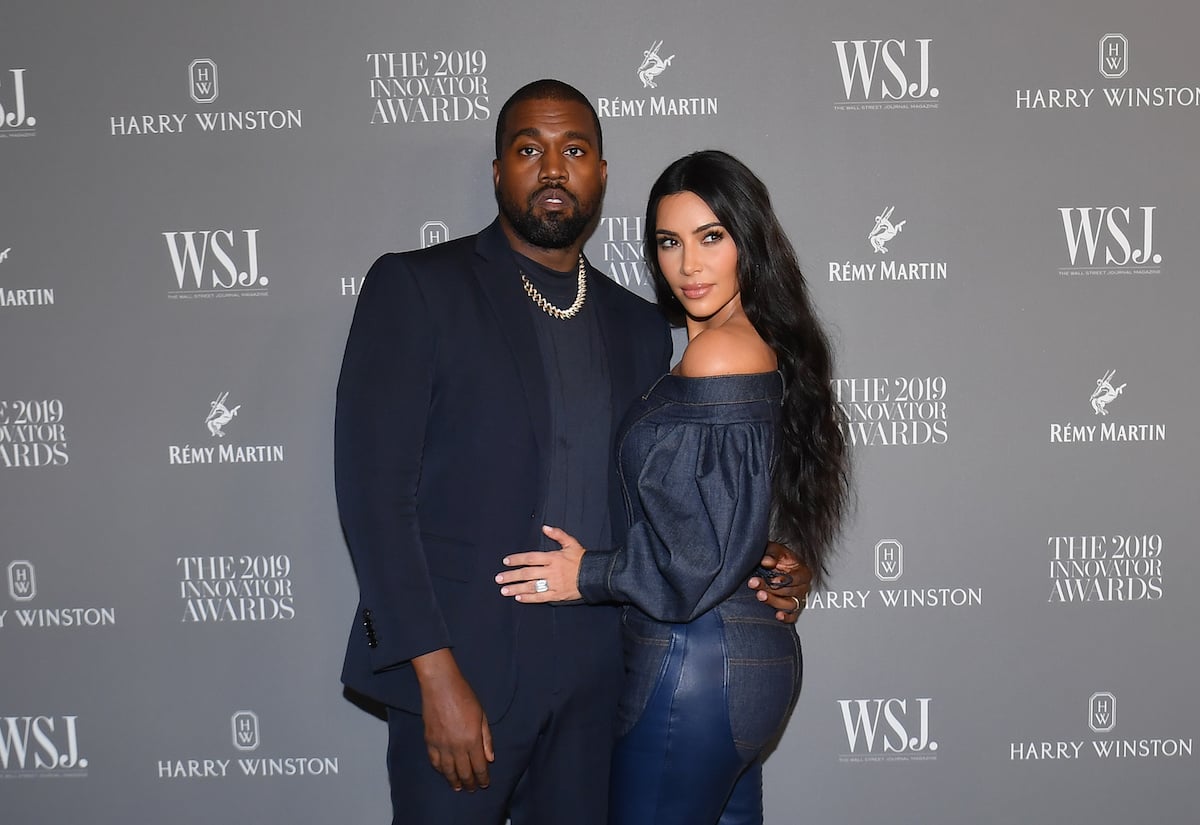 Kanye West recently said that God will reunite him with Kim Kardashian West
On Wednesday, Nov. 24, West made a visit to Skid Row. During his appearance, the rapper opened up about the mistakes he made during his marriage to the SKIMS founder. 
"The narrative that God wants is for you to see that everything can be redeemed," West said (per US Weekly). "In all these relationships, we've made mistakes. I've made mistakes. I've publicly done things that were not acceptable as a husband, but right now today, for whatever reason – I didn't know I was going to be standing right here, I didn't know I was going to be in front of this mic – but I'm here to change that narrative."
The rapper went on to suggest that God will bring him and the Keeping Up with the Kardashians star back together. "If the enemy can separate Kimye, there's going to be millions of families that feel like that separation is OK … [but] when God … brings Kimye together, there's going to be millions of families that are going to be influenced and see that they can overcome the work of the separation, of trauma of the devil that's used to capitalize and keep people in misery while people step over homeless people to go to the Gucci store."
West sounded hopeful that not only will he get his wife back but that their reunion will inspire others to reunite their families.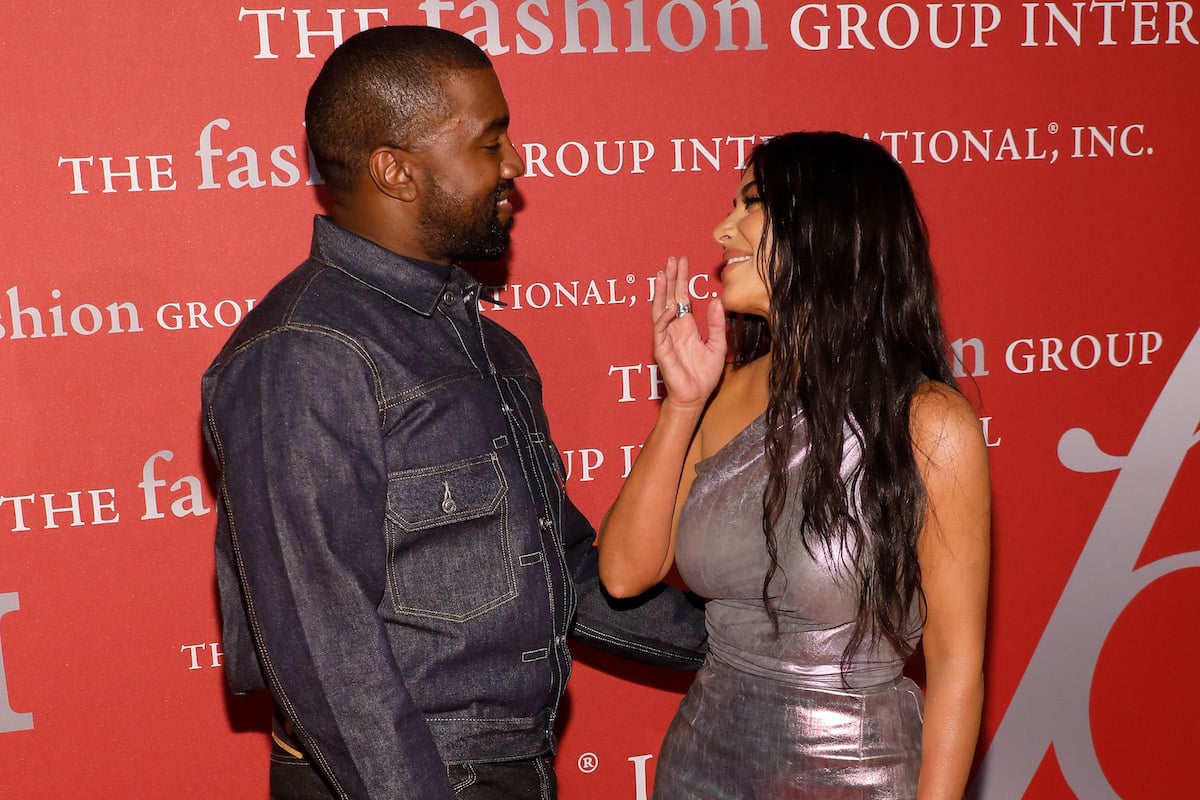 Kanye West has spoken about getting back together with Kim Kardashian West before
His visit to Skid Row wasn't the first time West has made comments about getting the reality star back, despite her filing for divorce months ago.
On the Nov. 4 episode of Revolt TV's Drink Champs, West insistently referred to Kardashian West as his wife. "My wife – because she's still my wife – ain't no paperwork," the rapper said (via E! News).
"SNL making my wife say, 'I divorced him' because they just wanted to get that bar off," the Yeezy founder continued, referring to Kardashian West's opening monologue when she hosted Saturday Night Live in October. "And I ain't never even seen the papers; we're not even divorced.
"That ain't no joke to me," he continued. "My kids want their parents to stay together. I want us to be together."
The rapper and the reality star are both allegedly dating other people
The timing of West's remarks may seem a bit confusing to fans because both he and Kardashian West are currently rumored to be in relationships with other people.
The rapper was allegedly dating 35-year-old model Irina Shayk earlier this year and has recently been linked to 22-year-old model Vinetria. Kardashian West has been spotted with SNL star Pete Davidson several times since hosting the comedy show on Oct. 9. 
But it appears as though the separated spouses have remained on friendly terms. West reportedly helped the reality star prepare for her hosting gig on SNL, while Kardashian West attended his Donda listening event over the summer.
Will Kimye reunite in the future, despite their current romantic connections with other partners? Fans will be watching to see whether or not their divorce is finalized and if they continue dating other people.
Source: Read Full Article