LeBron James Cuts Media Availability Short After Dillon Brooks Questions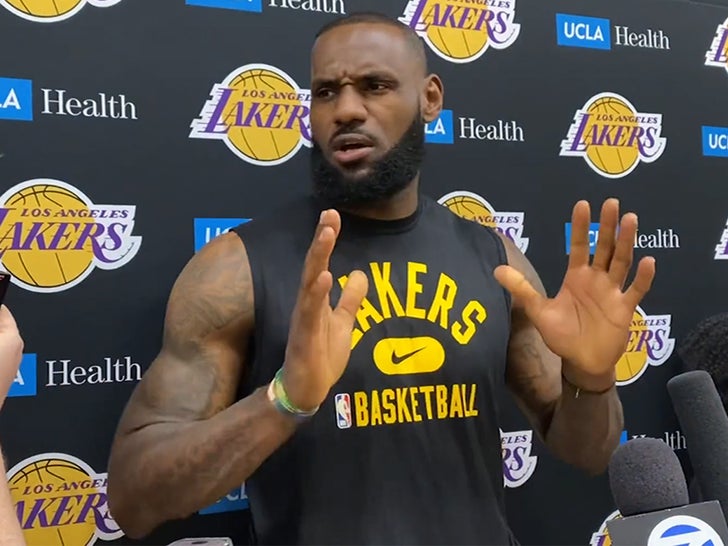 Dillon Brooks might actually be getting under LeBron James' skin … 'cause the Lakers superstar got so fed up with being asked about the Grizzlies forward on Friday, he abruptly cut off his media availability.
Of course, Brooks made headlines for ripping the King after Wednesday's win over L.A. … calling James "old" and saying he doesn't respect his game.
Naturally, the 4-time NBA champ was peppered with questions about his current enemy at practice just minutes ago … and he was short and to the point with reporters — claiming he didn't hear a word Brooks said.
James' patience clearly ran thin as media members continued to try and get a soundbite out of him … and, eventually, he brought everything to a screeching halt and walked away.
"I don't want to talk much more," an annoyed James said. "Tomorrow is going to be a great game. I'm not here for the bulls***. I'm ready to play. That's it."
Some reporters in attendance laughed it off … but Bron didn't appear to be in a laughing mood.
James didn't wanna talk, but Rui Hachimura gave a short comment about Brooks … saying, "They're a young team. They just want to talk. We don't really care. We're just going to play our game and try to win the game."
Something tells us Saturday's gonna be a can't-miss matchup.
Source: Read Full Article