Lisa Vanderpump DID Skip Out On The 'RHOBH' Season 9 Reunion Taping!
It looks like Lisa Vanderpump really meant it when she told the world that she was done with the Real Housewives of Beverly Hills!
The cast of the hit Bravo show came together on Wednesday for a reunion special to break down all of the drama from the show's ninth season — and they reportedly did it all without Miz Vanderpump in attendance!
Longtime TV host and RHOBH super fan Andy Cohen shared the news of Lisa's absence in real time, speaking directly to his followers on Instagram Live while on a lunch break at the taping. He was joined by on IG live fellow silver fox, Anderson Cooper, who casually asked how the reunion was going.
Cohen got straight to the point in his reply, dishing:
"The reunion is going great. It's major. Lisa Vanderpump's not here." 
Well, the woman did say she wasn't going, remember? Still, the CNN journalist persisted, asking if the British restaurateur had bothered to show up for any part of the reunion at all.
"Has she not been there at all for this reunion?"
To this, Andy simply made a face.
WATCH their exchange, screen recorded and reposted by a fan on Twitter (below):
The 51-year-old media personality did also share that Camille Grammer, who is not a full cast member, attended the taping while Vanderpump, who is (was?) a full cast member, did not.
"There's major things happening…there's trouble afoot in Beverly Hills. You know who is here? Camille."
Well, at least Real Housewives fans can look forward to that!
But let's pause for a quick second here — did anyone else notice anything suspicious about the face Andy made in that vid, and the long pause he took before giving a non-answer to Anderson's follow-up question?
ICYMI, see (below):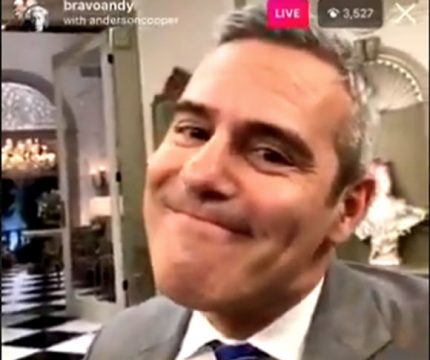 We might be stretching it here, but we can't help but wonder if maybe Lisa did show up for part of the special, and the TV host is saving that juicy surprise for when it airs?!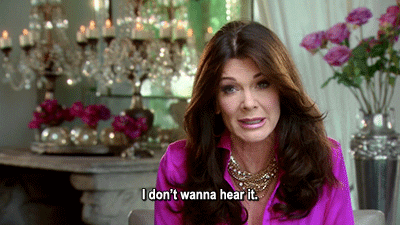 Okay, okay. We know the odds aren't looking too good on that one…
As we reported, in a new interview with DailyMailTV published Tuesday, the 76-year-old was asked by the publication if she plans on attending the upcoming reunion, and she answered:
"The objective of the reunion is to reunite, right? And I have no inclination to reunite with the women who've been harassing me for 10 months now… So in all probability, no."
We guess the Vanderpump Rules boss really did pass on an opportunity to stick it to her haters, AKA her cast mates, one last time.
As of right now, it's still unclear if the starlet will even return for the reality TV show's tenth season. Although, it's not seeming likely to happen.
We'll update you if that changes!
Source: Read Full Article