Maya Hawke in Prada at the Met Gala: remarkable or muppet-like?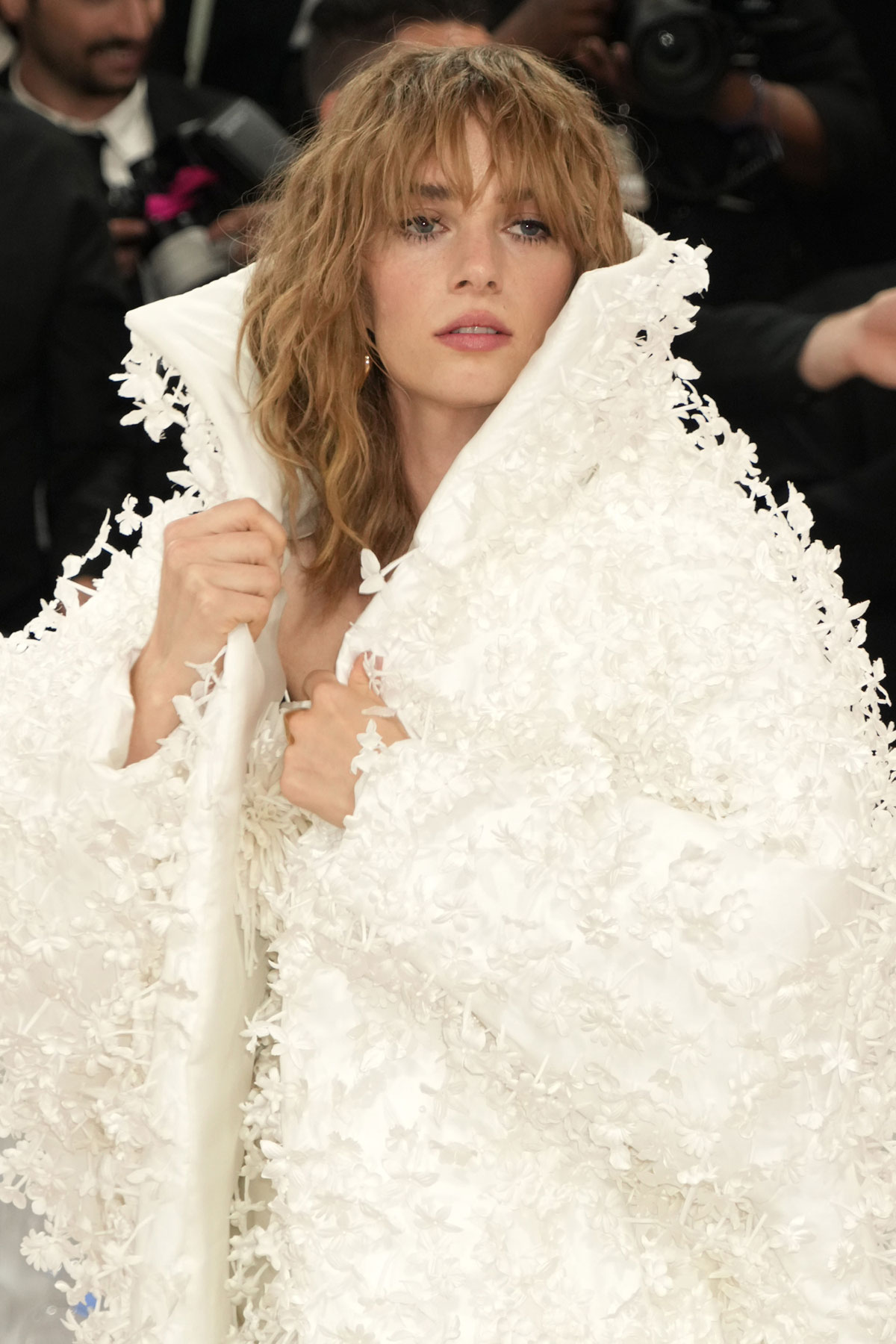 When I first saw Maya Hawke on the red carpet at the Met Gala last night I thought she was Suki Waterhouse! She has a very chameleon-like look. I also think that she can act, although I've only seen her in Stranger Things. Maya wore a giant white Prada coat with thousands of floral cutouts which I loved. I also really liked her styling. In this case I think the bangs work.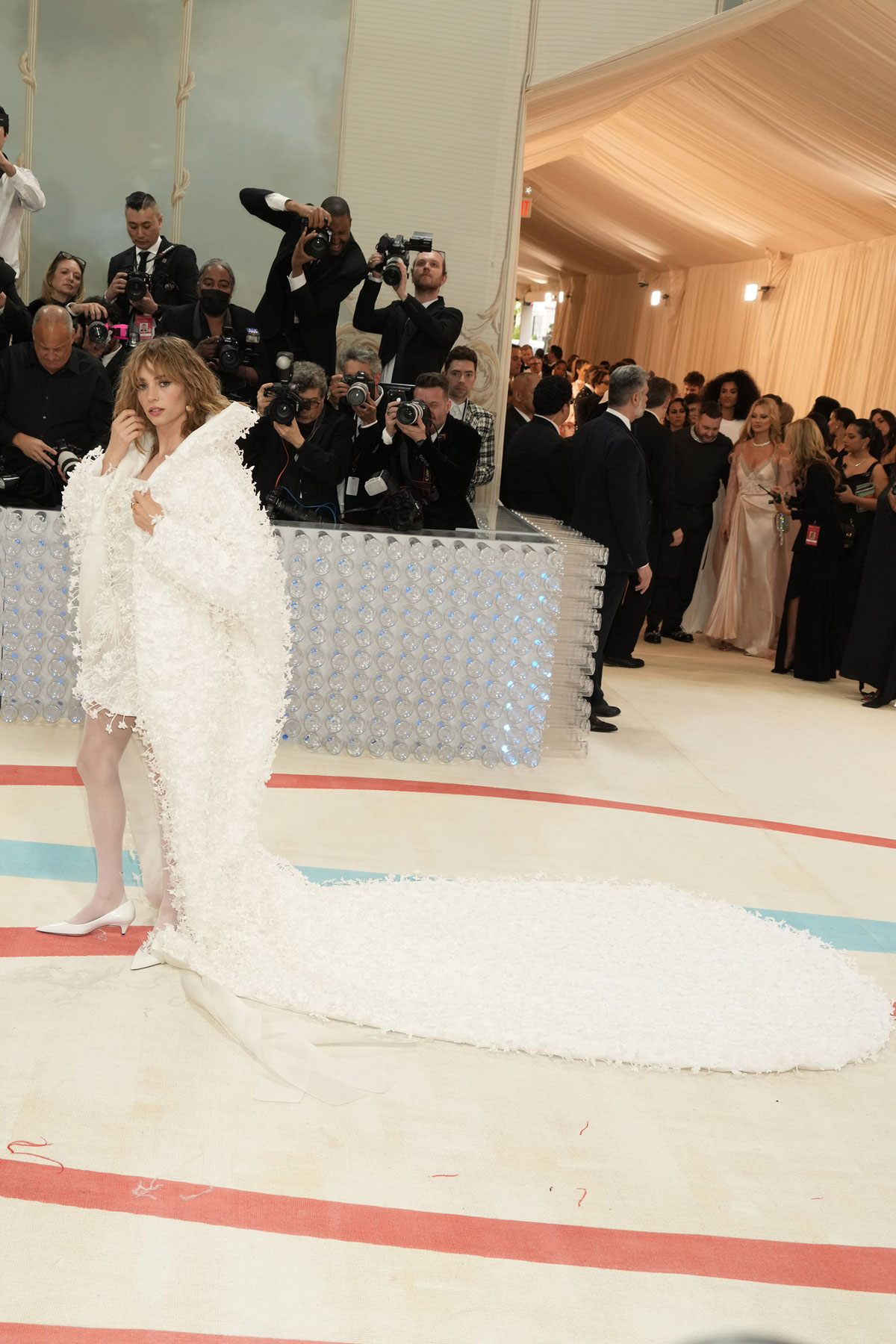 Gabrielle Union and Dwayne Wade were also in Prada, although they didn't name the designer in their red carpet interview on E! This is very Matrix, as they were saying on E! I actually like Dwayne's look more than Gabrielle's.
https://www.instagram.com/p/CruYFSeIaV9/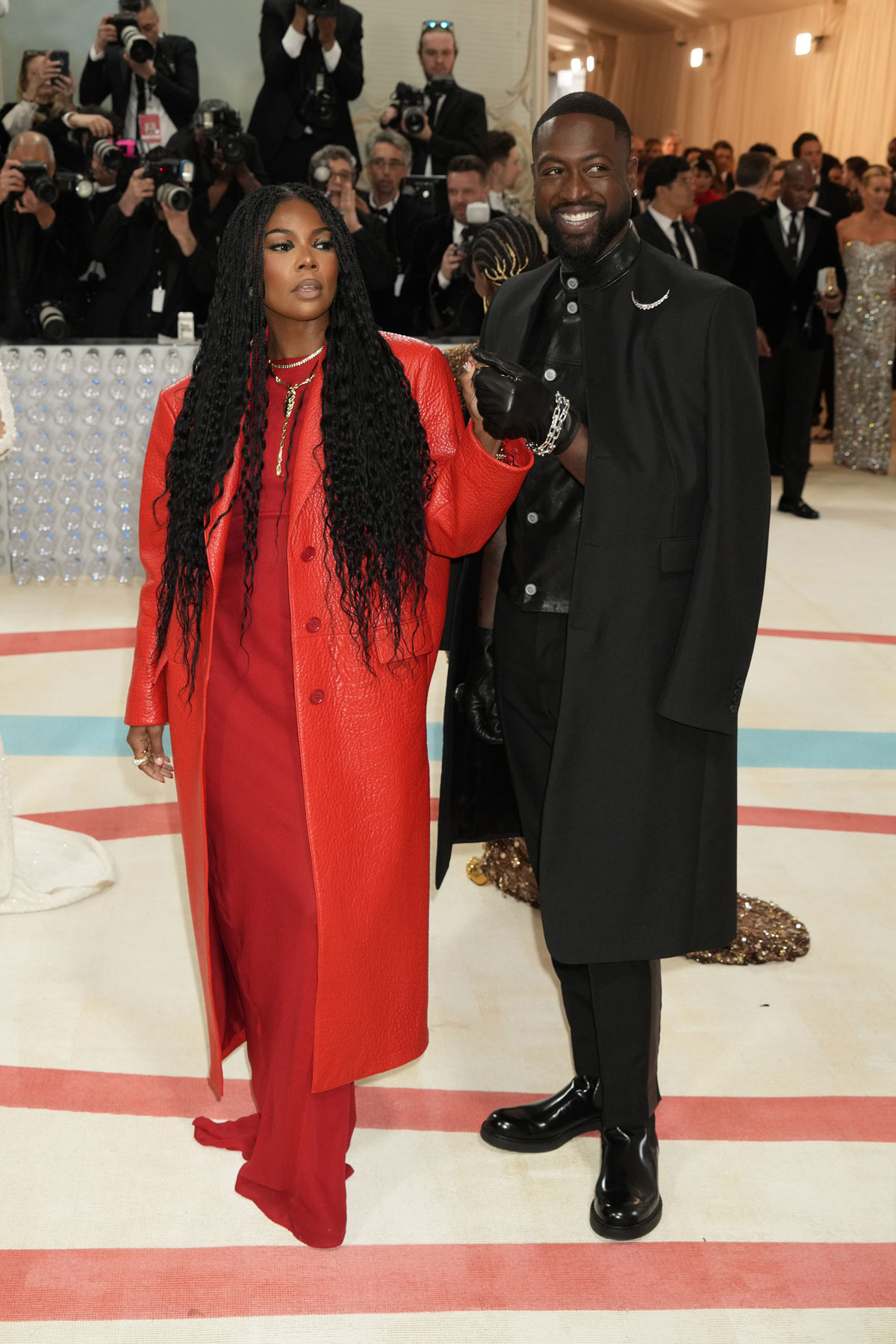 Letitia Wright wore Prada too and this is kind of 70s and badass. I love it and it looks like she didn't have to fuss too much with her fashion and like she was comfortable.
https://www.instagram.com/p/Cru1YEcIMa8/
I wasn't familiar with Cai Xukun but he's a Chinese musician, was in the boy band SWIN and he's a Prada brand ambassador. This look is perfection and it's such a nod to Lagerfeld.
https://www.instagram.com/p/CrugPZLoWj0/
I think Prada kind of phoned it in for Rami Malek. I also don't think Lucy Boynton was there. I like to see them together, they're such a striking couple.
https://www.instagram.com/p/CruU8dDI3pP/
I'm including Cara Delevingne here, who was in Karl Lagerfeld and looked so rock and roll. I actually liked this, it's androgynous, it's fun and her styling works with it.
https://www.instagram.com/p/Crt9y7cL3O0/
Embed from Getty Images
Lizzo was also in Chanel, in a class black dress with pearl draping. I love this look and her 80s jewelry too.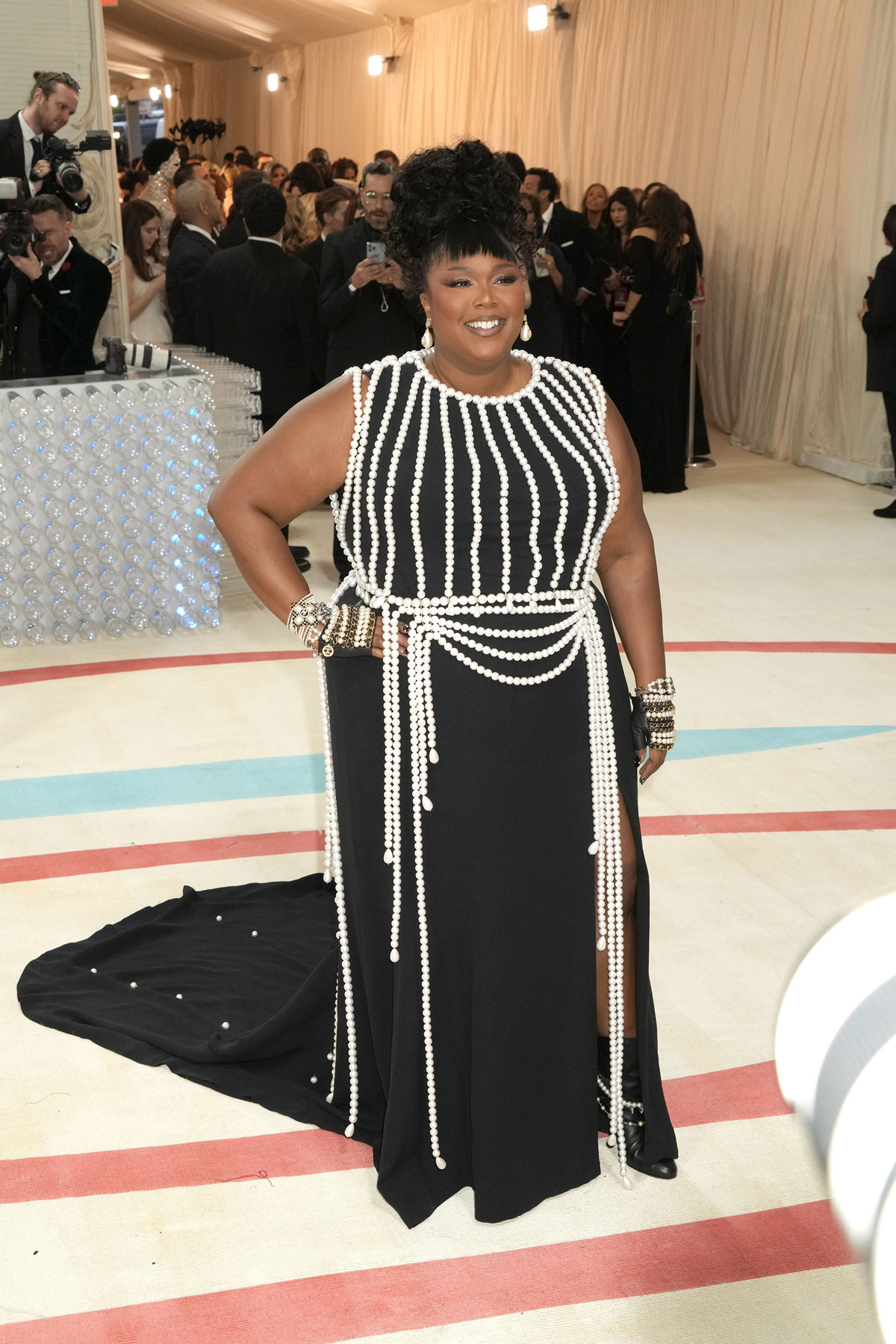 https://www.instagram.com/p/Crt_wfmMTBl/
photos credit: Cover Images, Getty and via Instagram
Source: Read Full Article