Meet Ava Phillippe, Reese Witherspoon's Daughter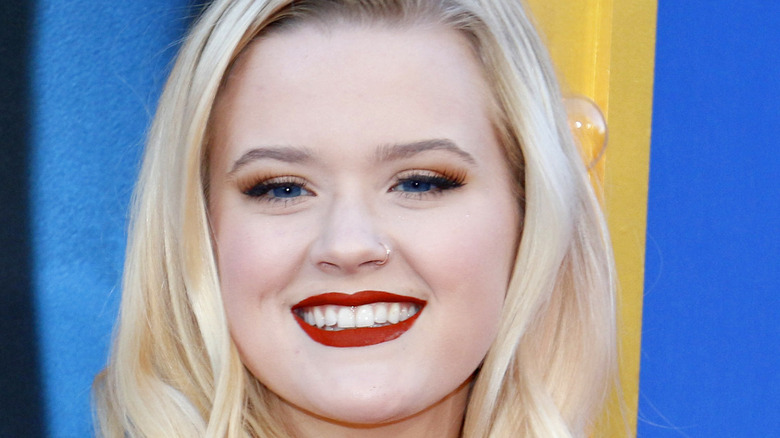 When Ava Philippe took to Instagram earlier this year to share a rare snap taken with her beau, Owen Mahoney, the social media world instantly went wild. In the photo, the lovebirds bare their smiles at the Congress Avenue Bridge in Austin, Texas — a place known for the nightly flight of bats from beneath the bridge, per People. "The bats were feeling shy," Ava wrote in the caption, "so here's a pic of us instead." As cute as the pic is, the buzz it catalyzed had less to do with the photo or the couple themselves and more to do with whom they resemble in the shot: Ava's famous parents, Reese Witherspoon and Ryan Phillippe. 
But aside from the somewhat creepy fact that she and her boyfriend are a carbon copy of her parents, little else is widely known about this daughter of Hollywood. That is, until now! Here's everything we know about the fresh-faced 21-year-old.
Ava Phillippe attends UC Berkeley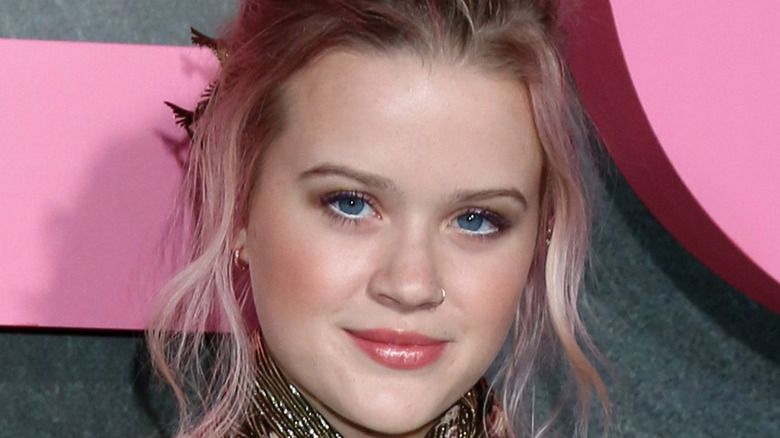 According to She Knows, Ava Phillippe currently attends UC Berkeley and has finished most of her degree. In 2019, she became the face of Amazon's "Off To College" campaign (via Daily Mail). Even though Phillippe appears to be a happy and carefree college student in all of the promotional photos and in her many social media shares, her mom was admittedly less thrilled about the transition, especially because Ava is her oldest child. "I might have gone into her empty room, laid down on her bed, and cried when she went to college," she confessed to Ellen DeGeneres on her show (via USA Today). 
The "Legally Blonde" actor was barely older than Ava is now when she gave birth, which took place mere months after she tied the knot with fellow actor Ryan Phillippe. "I've been a mom since 1999," she told her fans in a 2019 YouTube video. "I got pregnant [with Ava] when I was 22. I delivered when I was 23. To be totally honest, it was scary. I was scared," Reese said. "I didn't know what it was going to do to my job or my career. Your entire life will change." Fortunately, it doesn't seem like the separation has put much of a wedge in the mother and daughter's tight-knit relationship.
Ava Phillipe has a very close bond with her mom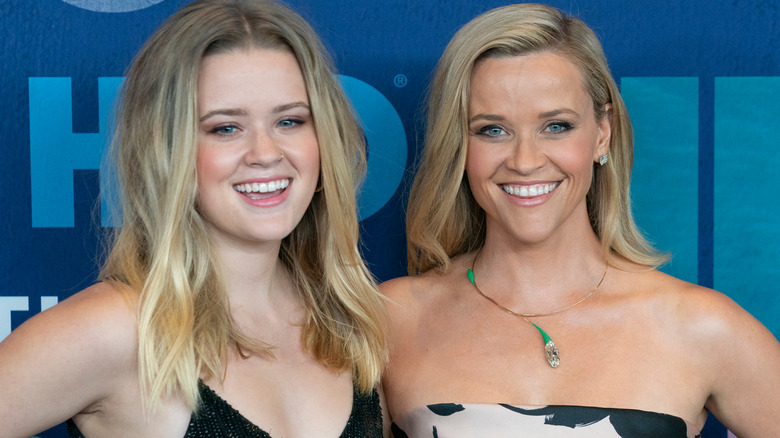 Ava Phillipe may not post too many photos of her man, but her timeline is chock-full of pics with her mom, Reese Witherspoon.
For example, after her mom launched the Time's Up campaign, Ava was quick to offer her full-fledged support. "Thank you to my inspiration of a mother and to all the women paving the way for those who face these abuses of power," she wrote on Instagram. "I see how hard these women are working to unite people of various backgrounds and to institute real, lasting change, and I am so proud of what they have and will accomplish." This past Mother's Day, she made another heartfelt tribute to the woman who raised her. Next to a photo of Witherspoon with the words "best mom" photoshopped in, she wrote: "To my best friend, role model, cheerleader, confidante, and so much more: Happy Mother's Day!"
Ava Phillipe's artistic talents are wide-ranging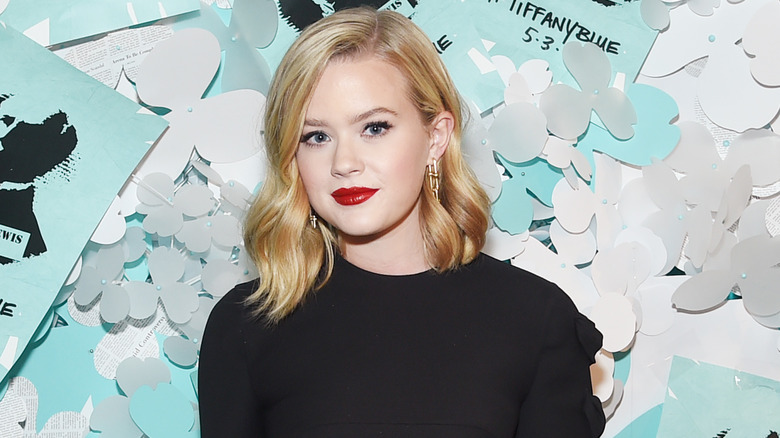 When it comes to art, there's seemingly nothing Ava Phillipe can't do. She's not only a talented photographer, sketch artist, and sculptor, but she's recently begun dabbling in painting too (via She Knows). Back in March, she gifted her mother a gorgeous birthday portrait, which she gave her 960,000 followers a glimpse of (via Instagram). She also regularly posts photographs and sketches of her friends, dogs, and other scenes. One mixed media drawing of an old house in front of a watercolor rainbow garnered plentiful praise from admiring fans (via Instagram).
But the young creative lets this artistic energy bleed into her outer aesthetic, as well — mainly in her ever-changing hair color. She's known to experiment with a wide variety of hair colors, from magenta to pale pink, bright blue, green ombre, and even rainbow. Phillippe also has a keen sense of style and made her fashion world debut in 2018 by starring in Rodarte's Fall collection lookbook, per She Knows. Later, she became the face of her mom's clothing and lifestyle brand, Draper James.
Only time will tell if Ava Phillippe will taker her creativity to the screen and solidify her similarities with her mom by becoming an actor. We know "Legally Blonde 3" is in the books, but what about a prequel starring the leading lady's mini me? We'd definitely watch.
Source: Read Full Article