Natasia Demetriou of What We Do in the Shadows: Twilight was my jam
Embed from Getty Images
I know Natasia Demetriou as the amazing Nadja on What We Do in The Shadows. She was also a host on the florist competition show, The Big Flower Fight, on Netflix which I recommend. I've heard that she may be a problematic person, however she's kept that under wraps for the most part and is no longer on social media. Natashia is a British actress whose parents are from Cyprus. She was a guest on Seth Meyers to promote the third season of WWDITS. She talked about her parents, her brother Jamie whom she's worked with, and her experiences playing a vampire. I wanted to talk about the vampire stuff because that was the most interesting to me. Also I've never seen her interviewed before and she has a very dry sense of humor. She was wearing this enormous puffy fuchsia gown which really stood out during her remote interview. Here's some of what she said and the video is below.
On vampire fans contacting her
Vampires themselves aren't huge fans as we're kind of exposing them and we're quite a secret community. Vampire fans love it. When I had Instagram I'd get a lot of delicious DMs asking me if I'd like to swap blood or send articles of clothing that may be covered in blood. I miss that.

On her vampire knowledge
Twilight was my jam. I inhaled those books. They just became part of me. For me it was just that state of just being so horny [as a teenage girl] and so wanting a boyfriend. The reality of it was just me being a teenager, sat staring at the wall thinking the whole world revolved around me. That's what those books evoke. They're heaven.

On playing Natasha
It's so fun. You don't have to worry about storyline or narrative. She's been alive for 700 years. I channeled my Cypriot [side]. My dad's from Cyprus. Cypriot people are essentially vampires. They just care about sex, gold coins, fire and death.
[From Seth Meyers on YouTube]
After that Natasia explained how serious and dramatic her Greek parents are. She said her parents aren't impressed by her or her brother Jamie's job, he's also an actor, because they only watch competition shows like X-Factor and soaps like Coronation Street. As for her love of Twilight, I wouldn't have thought she was in her teens in the mid 2000s when that came out. I thought she was in her late 30s as she plays a vampire and wears a lot of makeup. No offense it's just hard to tell! I couldn't google her age, but her brother is 33 and is said to be younger than her. Maybe she read them in her later teen years or they evoked that time, as she said. I'm much older than her and I read them all too for that reason! I'm not ashamed of it, I know they were trash, but there was something familiar about them. I watched all the movies too although none of them were as good as the first and they were super campy. I'm seeing a lot of women appreciate Twilight for that reason. It's like a comfort watch.
Also I haven't started watching season three of WWDITS yet! Kaiser is watching it and she loves it. There are five episodes available so I know what I'm doing this weekend.
Embed from Getty Images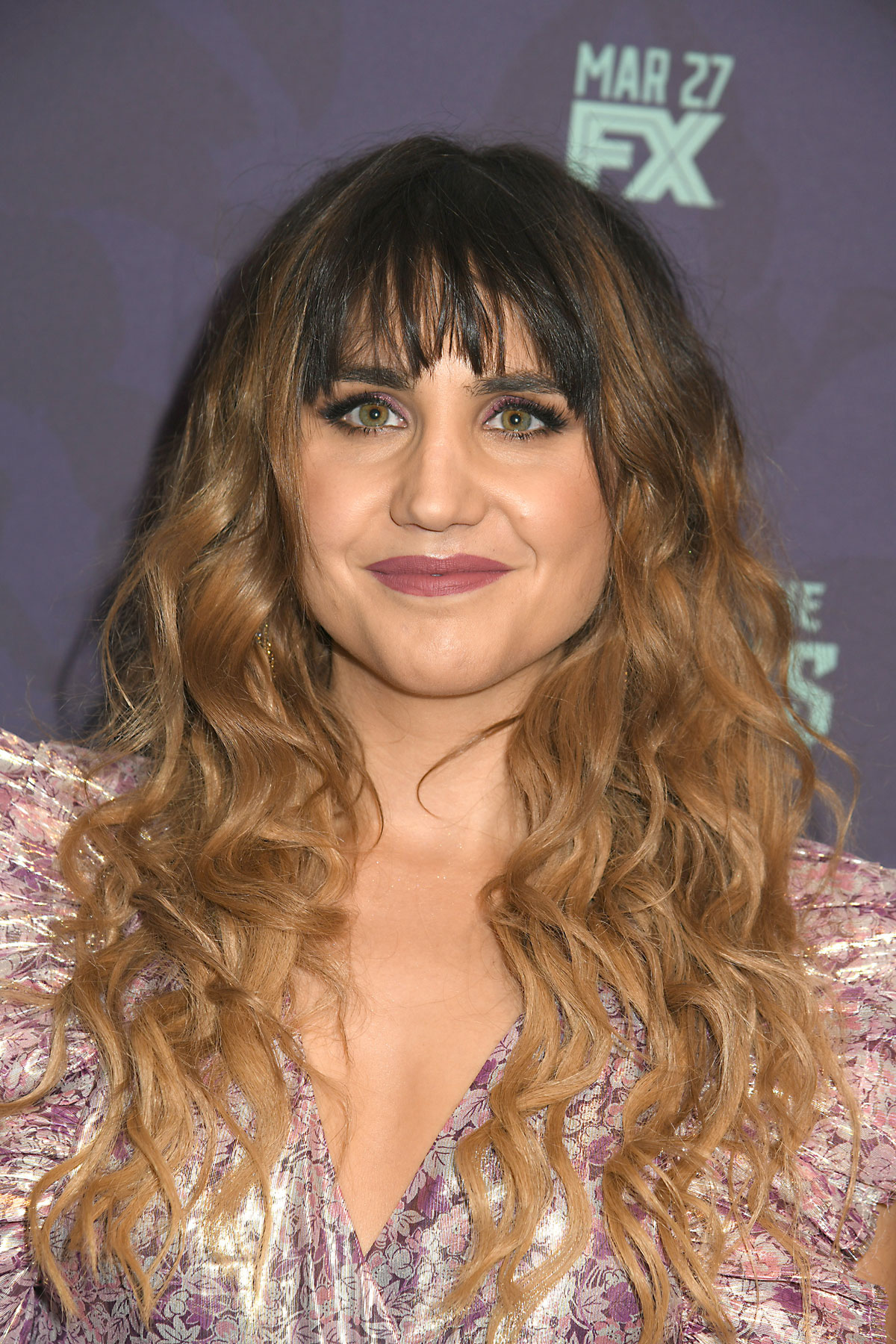 photos credit: Getty and Avalon.red
Source: Read Full Article