Princess Diana's Niece Just Got Engaged to a Millionaire 32 Years Older Than Her
Looks like we have another royal (well, royal adjacent) wedding to look forward to. Princess Diana's 29-year-old niece Lady Kitty Spencer is reportedly engaged to casual multi-millionaire Michael Lewis. Emphasis on reportedly, since Lady Kitty hasn't confirmed this news herself.
According to The Daily Mail, Lady Kitty and Micheal got engaged just a few weeks ago, with a source saying "Michael proposed to Kitty before Christmas. She's been in Cape Town for the holidays and told her mother and the rest of the family. Michael is loved by all of them. Despite his wealth, he's very humble and low key."
So, whomst is this Michael dude? He's from South Africa and is 61—making him 32 years older than Kitty, and reportedly five years older than her father Earl Spencer. According to Vogue Australia, he also happens to be chairperson of fashion brand Foschini and is worth more than $150 million. Oh, and he's divorced and has three adult children.
Kitty and Micheal went public with their relationship in May of last year, when they were spotted taking a walk in New York City. They were also seen kissing in St Tropez back in August. Relatable! Definitely also where I was spotted kissing my millionaire boyfriend!
Oh, and P.S. before I go question all my life choices, Kitty was previously in a relationship Italian property magnate Niccolo Barattieri di San Pietro. In case you're wondering!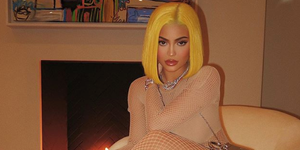 Source: Read Full Article