The Surprising Advice Octavia Spencer Gave Britney Spears On Her Engagement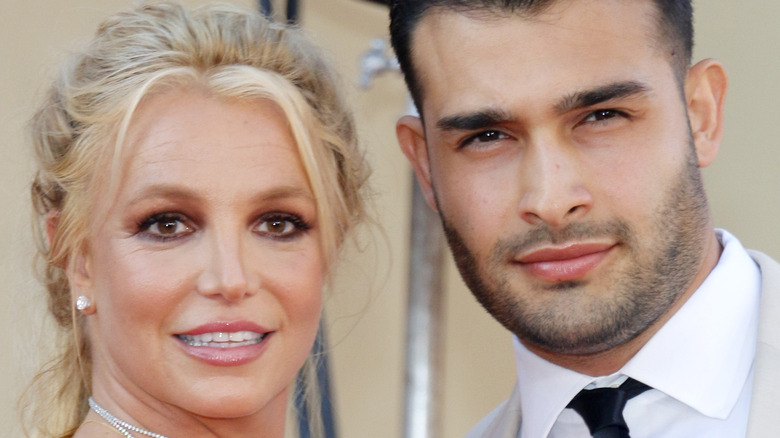 Tinseltown/Shutterstock
By Hope Campbell/Sept. 13, 2021 10:57 am EDT
Life is certainly turning around for Britney Spears. After spending much of this year trying to free herself of the conservatorship run by her father since her 2008 public breakdown, Spears seemed to be getting one piece of good news after another. First, Jamie Spears agreed to step down as his daughter's conservator on August 12. He then surprised the world and her fans even further when he filed court papers requesting to have the conservatorship dissolved altogether on September 7 (via NPR).
While the judge has not yet formally dissolved the conservatorship and another hearing is set for September 29, it looks like Spears is celebrating early by becoming engaged to longtime boyfriend, Sam Asghari. Spears claimed in June court testimony that the conservatorship had too much control over her personal life and even forbade her from marrying and having more children, according to US Weekly. When Spears announced her engagement on Sunday, September 12 via Instagram, actress Octavia Spencer wanted to make sure Spears was prepared.
Octavia Spencer chimes in on Britney Spears' engagement announcement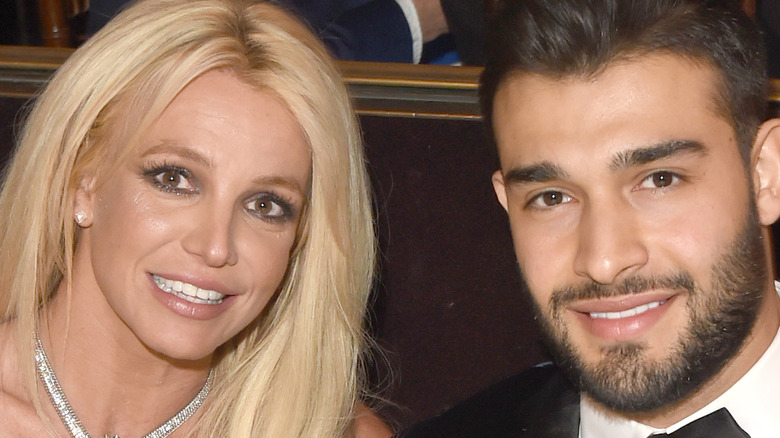 Britney Spears was proud to show off her engagement ring on Sunday night, with an Instagram post featuring a short video in which she moves her hand over her mouth, prominently displaying her ring. "I can't f****** believe it," she wrote next to the video.
Congratulations from fans began pouring in, but actress Octavia Spencer's comment was especially notable as she quickly told Britney to "Make him sign a pre-nup."
Apparently, Spencer was not alone with this advice as Spears' devoted fans want to make sure the singer is not taken advantage of financially when she ties the knot. "PRE-NUP PLEASE," responded one Instagram follower, with another saying: "So happy for you mama but please make sure y'all sign that prenup." Yet another follower echoed the same sentiments with: "Still don't know about the dude Sam so protect your assets Britney! Make sure to get that prenup girl!"
Spears and Ashgari have been dating since 2016 when the professional fitness instructor was working on one of the pop star's music videos. A spokesperson for Spears confirmed the engagement telling The Hollywood Reporter, "The couple made their long-standing relationship official today and are deeply touched by the support, dedication and love expressed to them."
Source: Read Full Article