This Fan Noticed Something Really Cute About Kevin Jonas's Guitar Pick, and I'm Swooning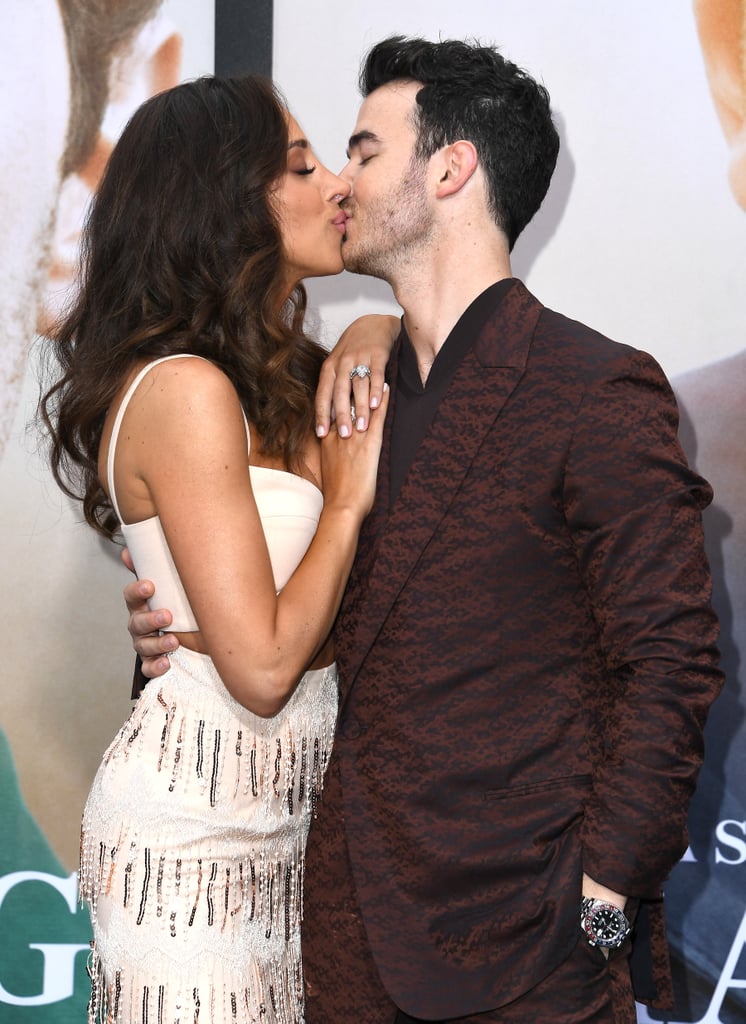 Kevin and Danielle Jonas's sweet romance was on full display as they attended the Jonas Brothers' Chasing Happiness premiere on Monday night. The longtime couple and parents of two looked lost in their own little world as they hit the red carpet together. While Kevin looked dapper in a maroon suit, his wife looked absolutely stunning in a pink two-piece ensemble. At one point, Danielle wrapped her arms around Kevin's neck as he leaned in for a kiss.
As if their PDA wasn't enough to make you swoon, a fan noticed something especially cute about the guitar pick Kevin used on stage after the premiere. On one side, it read "K & D" for Kevin and Danielle, and on the other side it read "A & V" for the initials of their daughters, Alena and Valentina. So even when Kevin is performing on stage, he still has his best girls with him. Aww!
Source: Read Full Article