This Is How Many Grandchildren Keith Richards Has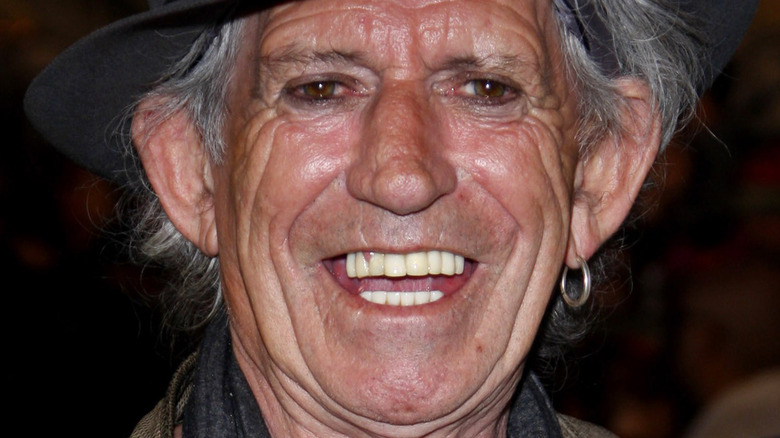 As a founding member of The Rolling Stones, Keith Richards has spent his career being an embodiment of the sex, drugs, and rock and roll era of the '60s and '70s. While he's accumulated hit after hit over the decades and produced songs that have gone down in history, the rocker also has another legacy. He's fathered a number of children over the decades. He told Kirsty Young on BBC's "Desert Island Discs" that having a family meant "growing up or rather, evolving."
Ultimate Classic Rock outlined that Richards fathered five children. He had his first in 1969 with girlfriend Anita Pallenberg. According to the publication, Marlon Richards is named after Marlon Brando. He traveled with The Rolling Stones and attended New York's Parsons School of Design. The couple went on to have a daughter, Angela in 1972, and in 1976 they had a second son, Tara Jo Jo Gunne. However, Tara died at just two months old of sudden infant death syndrome.
The Telegraph writes that in 1979 Richards met his wife, model Patti Hansen, and they got married in 1983. They have two daughters, Theodora who was born in 1985, and Alexandra who was born in 1986. Richards seems to have a close bond with his children. In 2014 he published a children's book with Theodora, "Gus and Me: The Story of My Granddad and My First Guitar."
And Richards isn't just a father — he's also a grandfather! 
Keith Richards is now a family man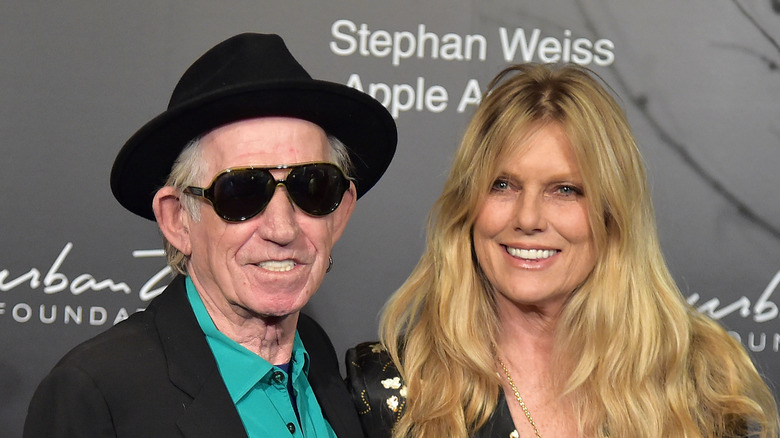 GQ writes that Keith Richards has spent lockdown at his home in Connecticut with Patti Hansen and their two daughters. He told BBC's "Desert Island Discs" that in his older age he's become more of a family man. "I watch other people rebel now," he said. Speaking about his past image he said, "I like the way that people sort of cotton on to him and say, 'Go for it'. It's one part of me and a lot of that's in the past. I'm growing up or rather, evolving. I suppose with grandchildren is when you suddenly realize that you are in for the long haul."
Cheat Sheet notes that Richards' family is large. In addition to his adult children, he has five grandchildren. His oldest son, Marlon has three children. Similarly, his oldest daughter, Angela, has two children, and according to daughter Alexandra's Instagram account another grandbaby is on the way! Richards certainly realizes his good fortune and according to Cheat Sheet, dedicated his children's book to his grandchildren because, "the bond, the special bond, between kids and grandparents is unique and should be treasured."
He opened up about family in another interview with GQ, reflecting on his children's lives. "I don't care how cool and hip and whatever you think you are," he said, "You get down the line, baby, what counts is family. This is what I did it for."
Source: Read Full Article