Trump's Twitter Tantrum, Safety Net Cuts And Biden Transition: Views From HuffPost Readers
Every week, HuffPost editors read your comments on our top stories and highlight those that cut through the noise and make us think, help us see things from a different perspective, start conversations or even change our minds. 
For a chance to be featured here, participate in the comments by clicking the gray speech bubble to the left, next to the social share icons, which will open up the comments panel.
Comments have been edited for clarity, spelling, punctuation and length.
Trump Throws Twitter Tantrum As Long-Shot Attempts To Stay In Power Fade Away
"There is nothing more anti-American than attempting to throw out valid votes cast by American citizens to enable you to stay in power."

—Steve Stotts

"I hope our country can heal after the likes of this fool have torn us apart. Every president prior to this one has had some redeeming quality. They seemed to care about others. This one? I will not miss him at all when he goes away."

—Louise Baldwin
Militia Groups, Conspiracy Theorists Rally In D.C. For Election Loser Donald Trump
"We are looking forward to having a president who doesn't attack America."

—Sandy Bater

"I mean if they want to gather and March around it's their right."

—Bruce Levene
Lindsey Graham Denies Pressuring Georgia Official To Toss Legal Ballots
"Lindsey Graham had no business contacting the Georgia official period. Exclamation!"

—Hazel Russell

"Why is the senator from South Carolina talking to any election official from Georgia?"

—Just Here for the Comments
Head Of Government Agency Under Pressure To Let Biden Transition Proceed
"The system clearly needs a lot of changes. We, and she, shouldn't be in this situation. But, let's also be frank. She's afraid she's going to lose her job and get blackballed if she correctly allows the transition to go forward. Trump will definitely fire her, and no Trump-friendly company or agency will hire her. However, doing the right thing will endear her to the new administration, their supporters, and she might even get her job back."

—Nik L

"I think Emily Murphy should do the job she's being paid to do. I don't know if the obstruction she is doing is illegal or unethical but if it is, she needs to be held responsible, removed from her position and her second in charge needs to step in and do what should be done. It is beyond ridiculous that such actions by a federal government employee are tolerated and allowed to even occur."

—Marcia Grant
Trump Administration Finalizing Last-Minute Safety Net Cuts
"Covid19 is a catastrophe. The economy is slowing. Millions are being laid off and Trump wants to bust the safety net."

—Tom Jones

"Millions of Americans are suffering during this pandemic. This is a hell of a time to cut into the much needed safety nets."

—Rosalind Wilson 
Related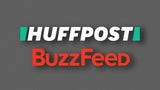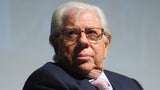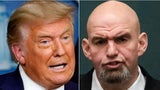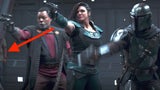 Trending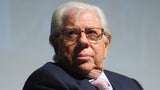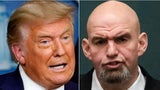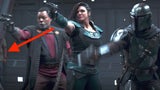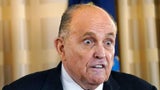 Source: Read Full Article