Twitter Reacts To Prince Harry & Meghan Markle's Shocking Decision!
The royal family aren't the only ones rattled by Meghan Markle and Prince Harry's decision to break away from the monarchy — Twitter is just as royally shooketh!
As we reported, the Duke and Duchess of Sussex shocked the world (and The Queen) on Wednesday by announcing that they would step down from their roles as "senior" members of the royal family and "work to become financially independent."
Naturally, their plans made tidal waves on social media, with both supporters and critics chiming in with their thoughts on the exit. (We're already calling it a #Megxit, btw.)
Opinions on the matter varied, naturally, with the more positive TwiticsYasss Kween-ing them for breaking off from the toxicity of the royal family and the UK press. The haters (*cough* Piers Morgan *cough*), meanwhile, blamed the Suits actress for the stunt, claiming this was yet another selfish act to keep Harry all to herself.
Ch-ch-check out some reactions — the funny, the heartfelt, and the annoying af — (below)!
Overall, there seemed to be a lot of love being sent Harry and Meg's way: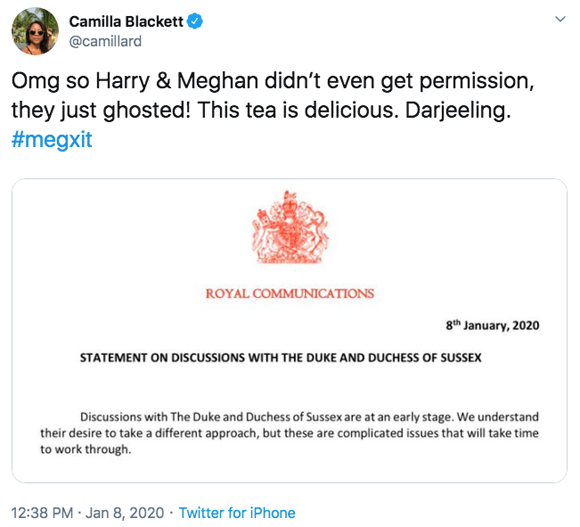 Many supporters believed Harry's late mother Princess Diana would've approved of the couple's decision to break away from the chaos of royal life:
Others lamented over the inevitably asinine reaction of the British press: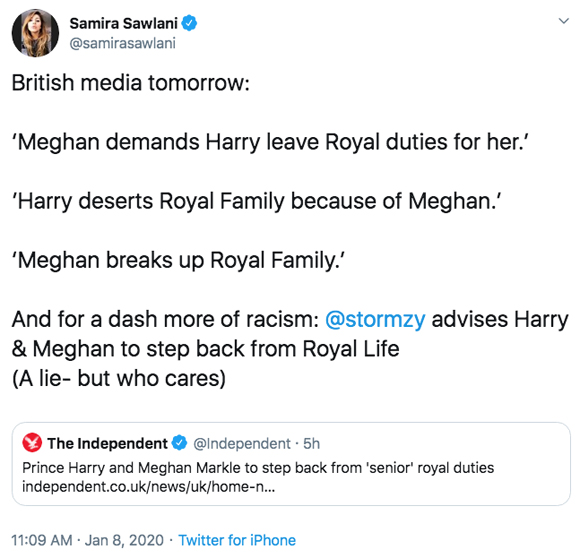 But critics also weighed in:

Tbh, most of the criticism came from Meg's reporter nemesis, Piers Morgan: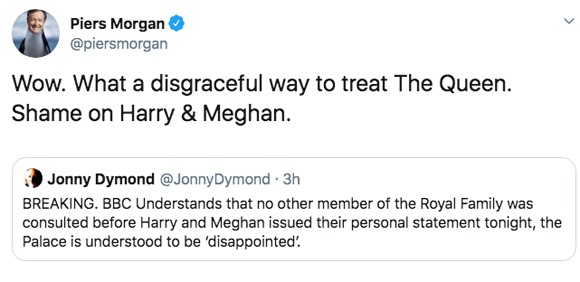 But those critics received plenty of criticism of their own: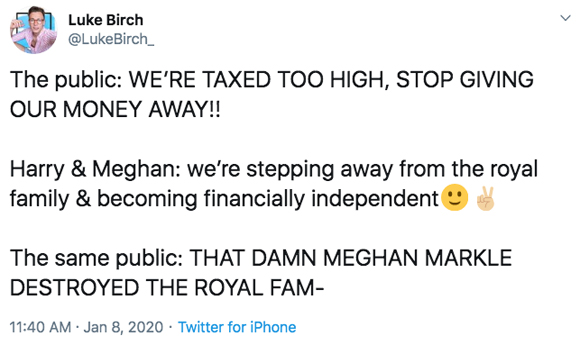 The reaction came right after the royal couple made the announcement on their IG page, writing:
"After many months of reflection and internal discussions, we have chosen to make a transition this year in starting to carve out a progressive new role within this institution. We intend to step back as 'senior' members of the Royal Family and work to become financially independent, while continuing to fully support Her Majesty The Queen. It is with your encouragement, particularly over the last few years, that we feel prepared to make this adjustment. We now plan to balance our time between the United Kingdom and North America, continuing to honour our duty to The Queen, the Commonwealth, and our patronages. This geographic balance will enable us to raise our son with an appreciation for the royal tradition into which he was born, while also providing our family with the space to focus on the next chapter, including the launch of our new charitable entity. We look forward to sharing the full details of this exciting next step in due course, as we continue to collaborate with Her Majesty The Queen, The Prince of Wales, The Duke of Cambridge and all relevant parties. Until then, please accept our deepest thanks for your continued support."
What a crazy start to the new decade!
What's YOUR reaction to this historic drama, Perezcious readers?
Related Posts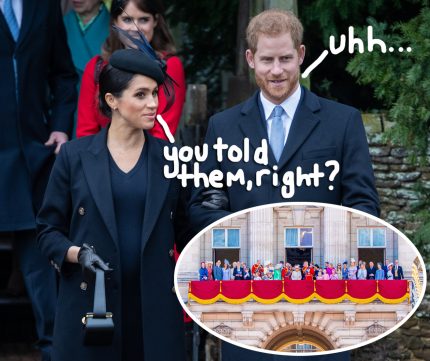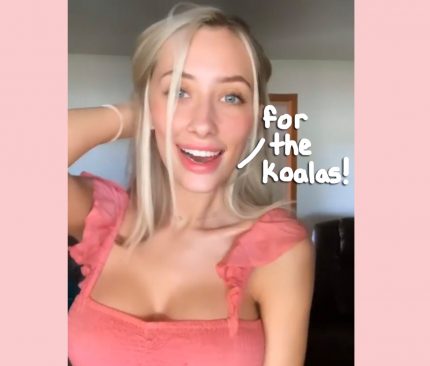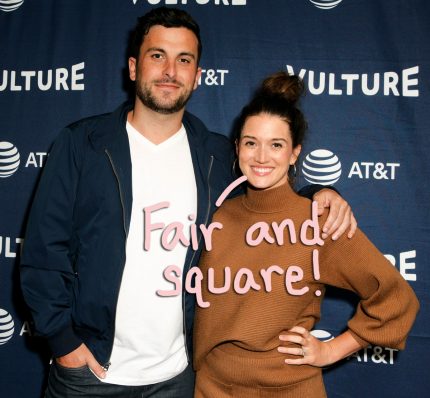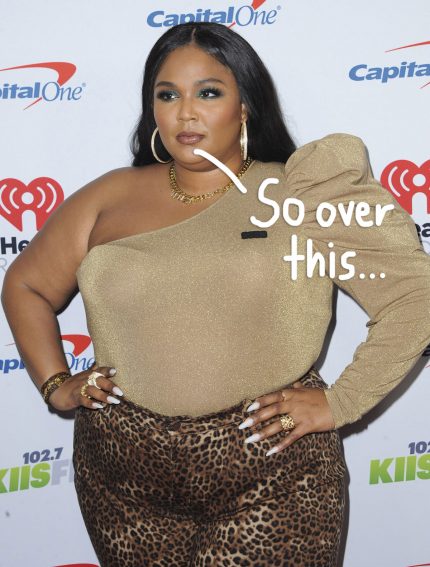 Source: Read Full Article