Richard Mille's New Watch Collection Is a Celebration of Female Empowerment
Inspirational femininity, elegance, and timeless grace are the defining qualities of the latest Automatic Tourbillon Talisman collection by Richard Mille. This modern yet tradition-infused selection of timepieces has taken the brand in a new direction. With this launch, a historically monochrome collection turns technicolor thanks to the widest selection of colored gemstones that has ever been used in a Richard Mille series. The rainbow-hued RM 71-02 Automatic Tourbillon Talisman collection features 10 styles, with seven pieces each—all works of art.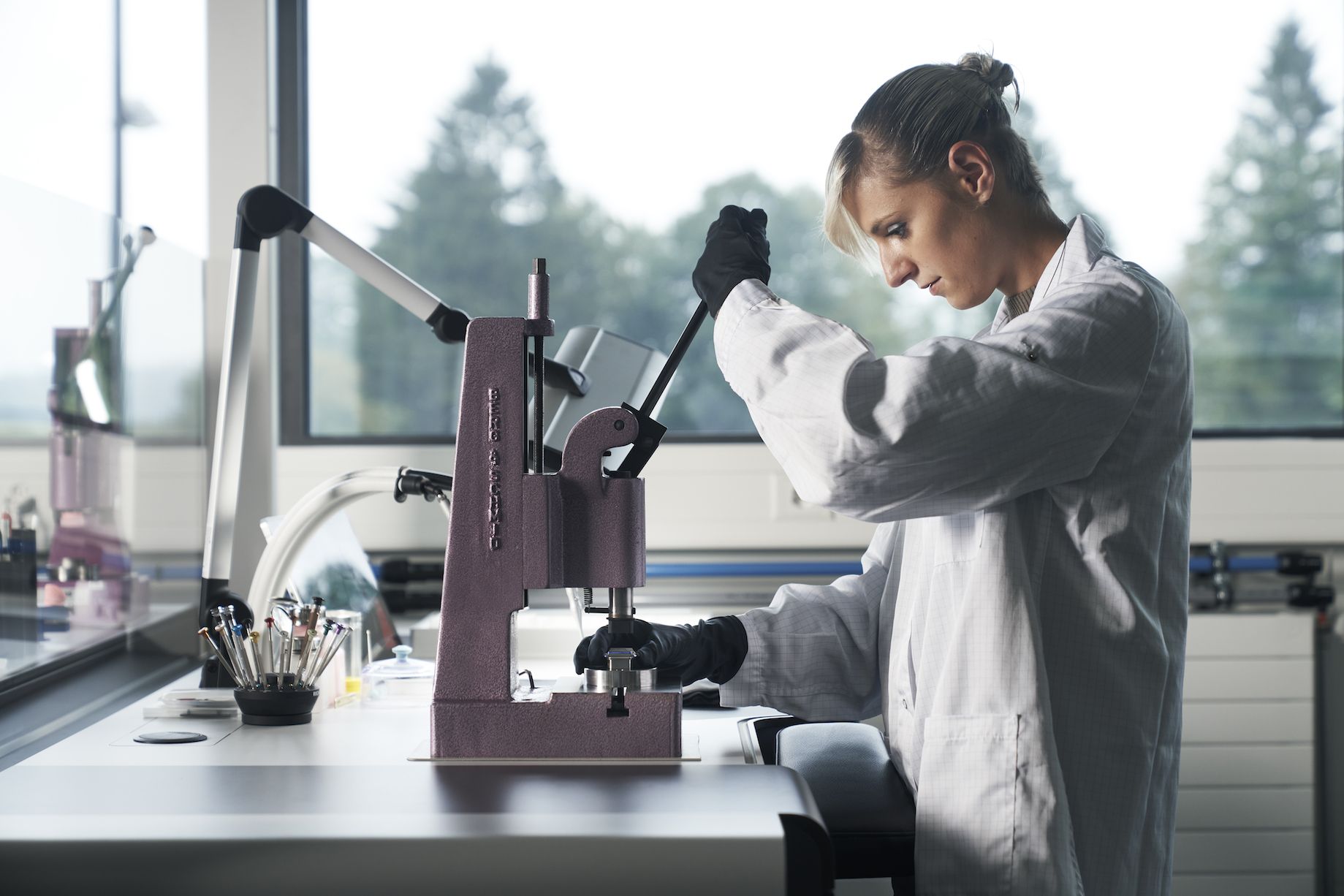 "I always wanted to work with color, and the Talisman collection presented an exciting challenge: to transform its black-and-white vocabulary into something totally different," says Cécile Guenat, Director of Creation and Development for Richard Mille. "Even though we abided by the constraints of the existing patterns, we spent a lot of time working on the placement of the colored stones, playing with the lines and shading."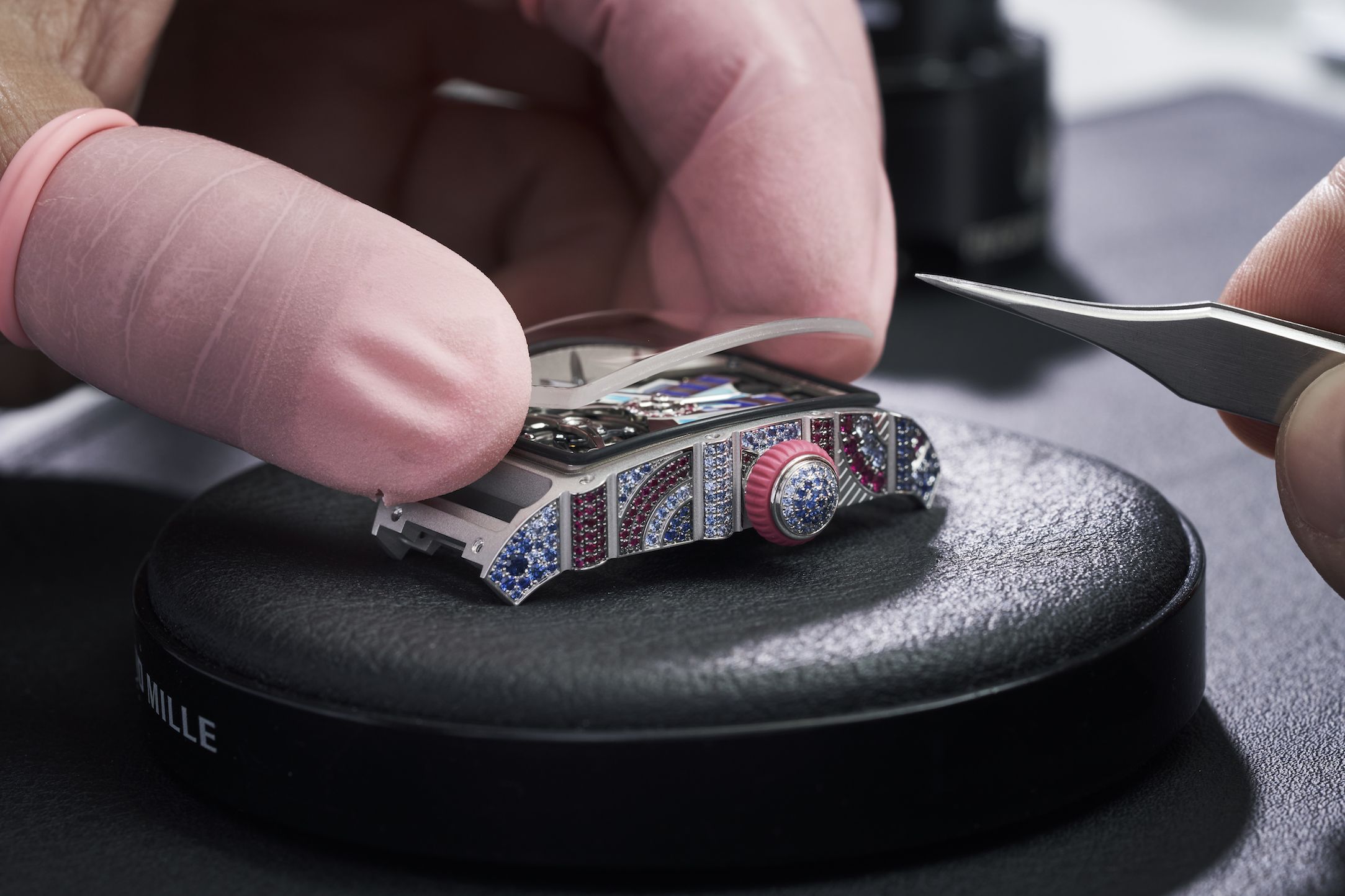 The collection draws on the untamed energy and raw glamour of the 1970s. Inspired by 10 of the decade's most iconic women: Bianca Jagger, Grace Jones, Carmen Munroe, Gloria Gaynor, Paloma Picasso, Elizabeth Taylor, Jessica Lange, Jane Fonda, Diana Ross and Donna Summer. Each timepiece is an homage that captures the essence of these inspiring women, their ambitious ideals, and how they shaped culture. The watches convey their distinctive personalities through color, the use of stones, and the geometric patterns of the bezels and dial elements.
First up: Bianca. This edgy watch channels Jagger's rock and roll royalty status and glittering glamour. Pink sapphires, deep green tsavorites, radiant peridots and brilliant diamonds define the case and crown, while hematite takes the spotlight on the dial plate alongside rubies and pink opals.
A symbol of strength and spiritual equilibrium, hematite also anchors the Gloria and Donna styles. Inspired by Gaynor, the high priestess of the discotheque, Gloria's case and crown sport black spinels, pink and yellow sapphires, and diamonds, making a striking contrast against a dial plate of hematite, onyx and pink opal.
Meanwhile, Donna rouses sentiments of change and new awakenings, and is suffused with the sensual radiance embodied by disco queen Summer. The predominant hues in this timepiece are warm yellows, pinks, and oranges. Its case and crown are set with sapphires, diamonds, spessartine, and rubies.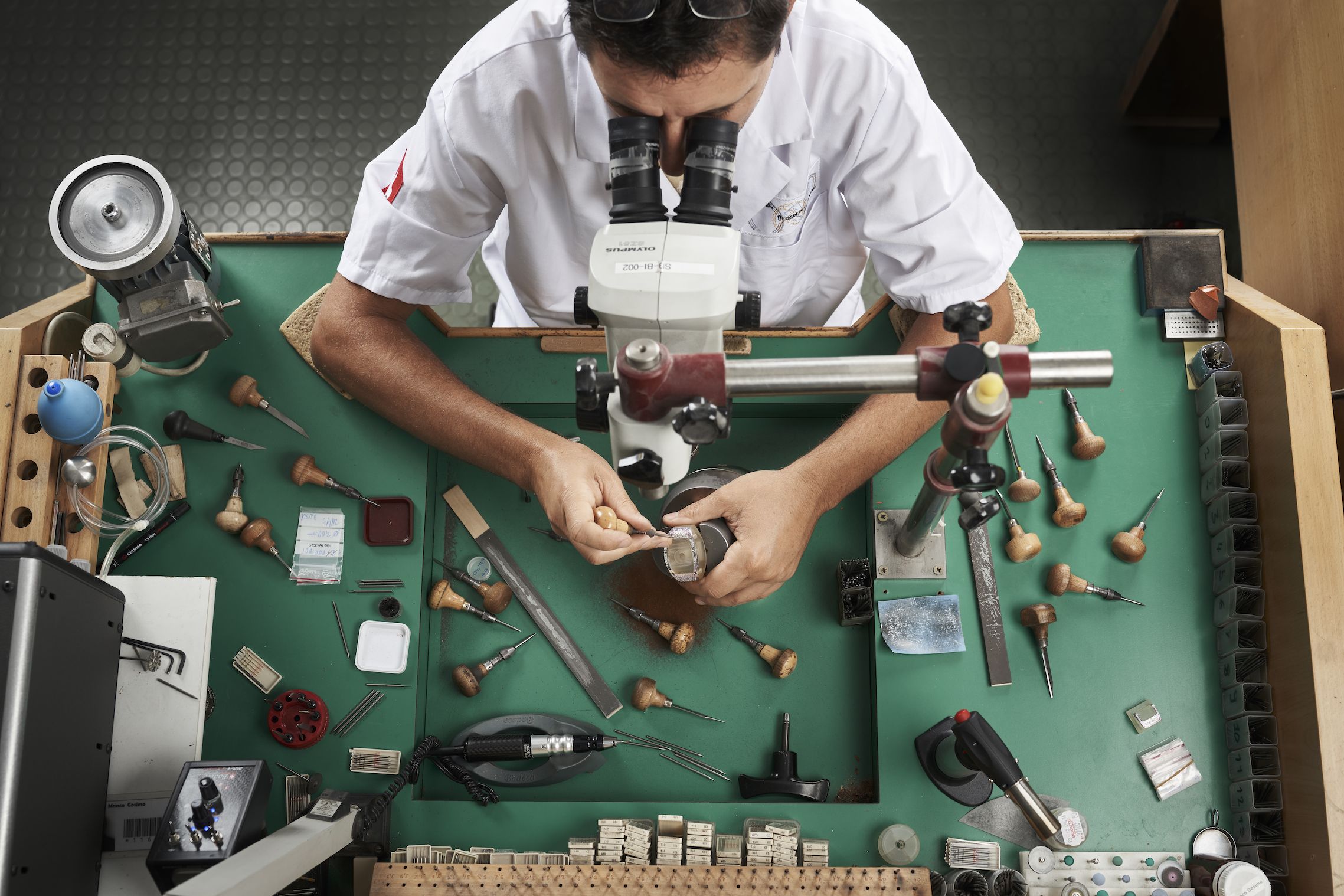 Another precious stone with a special meaning is green chrysoprase (also known as chrysolemon when it leans more towards red on the color spectrum). Associated with energy and momentum, this stone is used to great effect in the exuberant Carmen, where it's the centerpiece of the dial plate alongside malachite, lapis lazuli, tsavorites, peridots and sapphires in a stunner honoring British stage icon Munroe.
Chrysoprase is also a cornerstone of the powerful Grace, where blue and green sapphires, amethysts, and tsavorites also predominate in a dynamic visual ode to style, music, and screen vanguard Jones.
Chrysoprase appears yet again in a key supporting role in Liz—though here, the leading lady is sugilite, a mineral composed of a rare and complex combination of elements. This vivid purple stone sits, fittingly, at the heart of this watch named after Taylor, the film icon with the mesmerising violet eyes.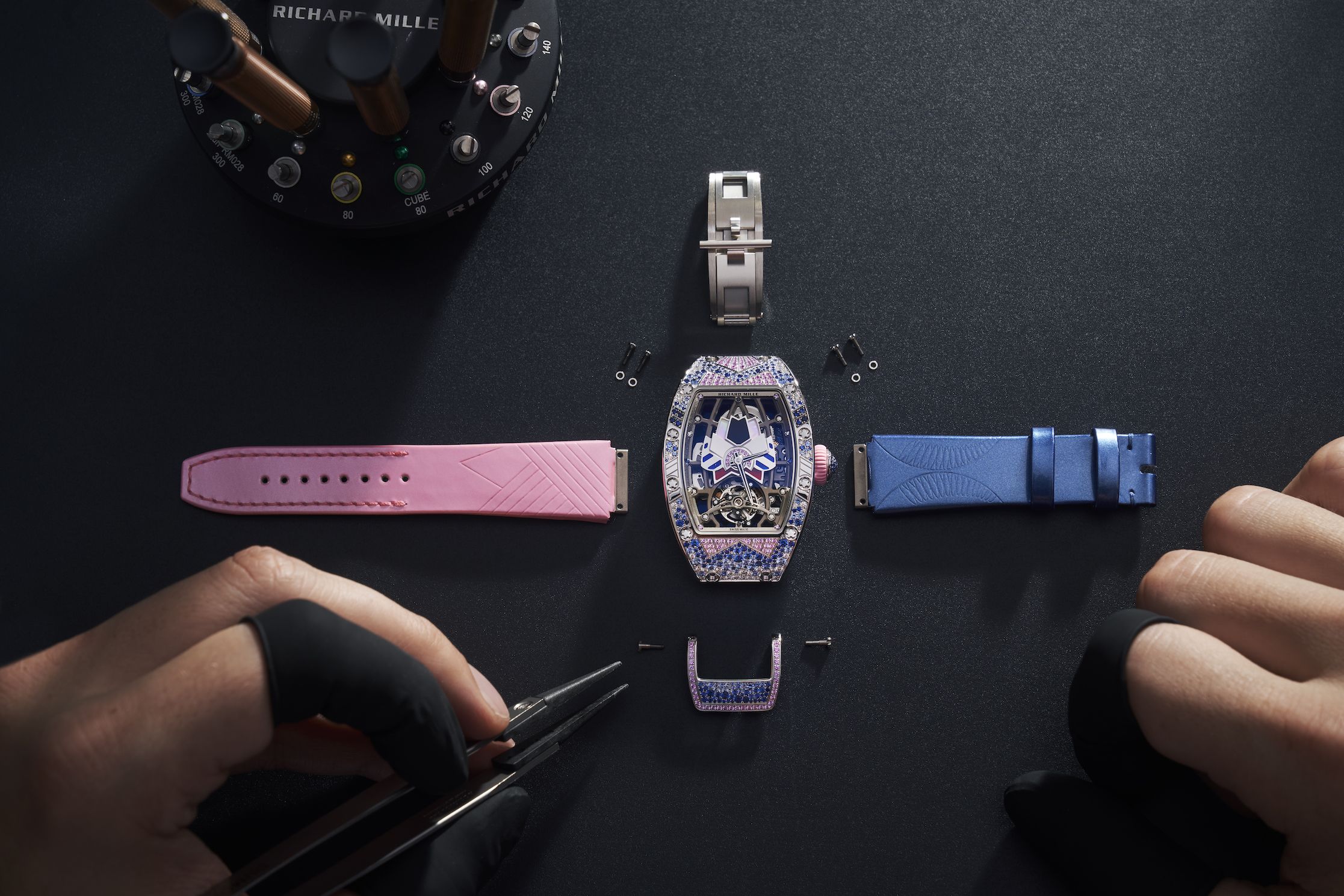 Shades of blue and pink mingle in Paloma, a piece representing the creativity and iconoclasm epitomized by Picasso, the celebrated designer who inspired it. Here, a case and crown set with sapphires and diamonds meets a dial plate with onyx, mother-of-pearl, lapis lazuli, and jasper.
Blue, red, and white unite to honor a real-life wonder woman in Diana. Set with sapphires, rubies, and diamonds on the case and crown, and lapis lazuli, white mother-of-pearl and turquoise on the dial plate, this style is not only a tribute to soul superheroine Ross, but an ode to empowerment for all generations.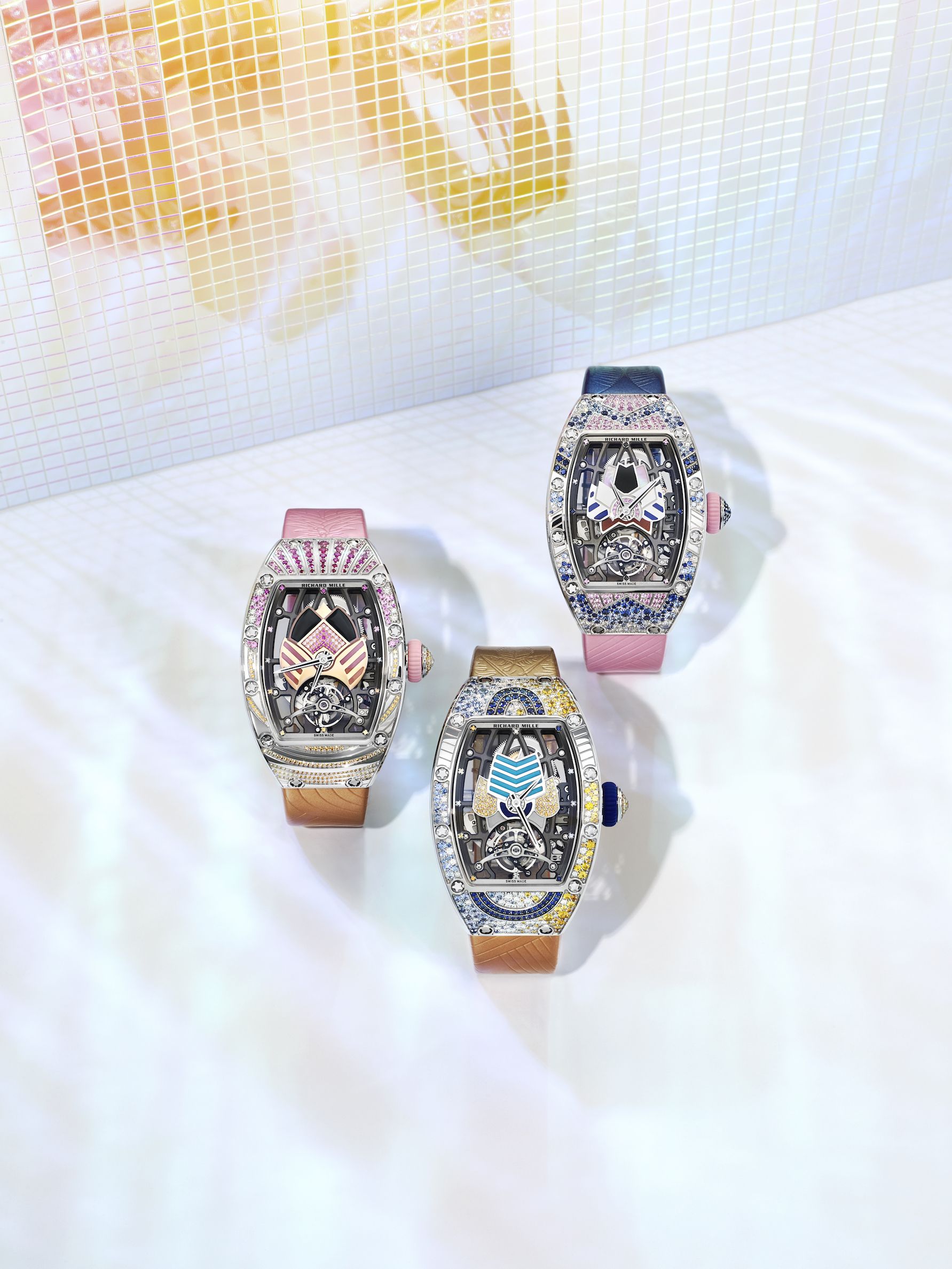 A reflection of its namesake, actress and activist Jane Fonda, Jane symbolizes liberation, with bold, vibrant blue and golden hues that also celebrate the beauty of nature. The case and crown are set with yellow and pink sapphires, diamonds, and spessartine, complementing a dial plate studded with rubies, yellow sapphires, turquoise, and opal.
Last, but not least, is the multifaceted Jessica, a work as kaleidoscopic as the Oscar-winning star who inspired it. From one angle, it exudes electric blue, and from another, a sunny amber. Sapphires, diamonds, and spessartine blend with a range of other gemstones to create another one-of-a-kind style.
These rainbow-hued timepieces will elevate any outfit and mood. And, just like the women who inspired them, they're guaranteed to make a statement.
Discover the RM 71-02 Automatic Tourbillon Talisman collection by Richard Mille
Source: Read Full Article