The '90s Called and Selena Gomez Answered With This Adorable Throwback Jen Aniston Look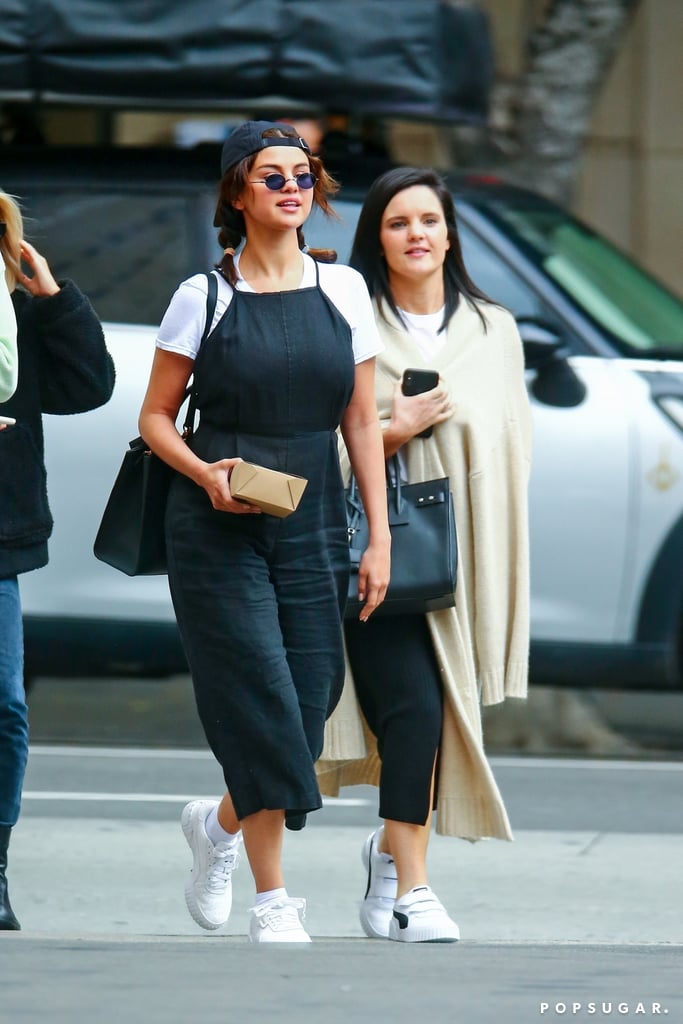 It looks like Selena Gomez certainly knows her '90s style icons. After channeling her inner Rachel Green, Selena has moved on to the real deal and seems to be taking style notes from Jennifer Aniston herself — they are friends IRL, after all. In a recent Instagram story, Selena's friend Connar Franklin shared a side-by-side comparison of the singer's chic weekend outfit and Jennifer's ensemble from the 1997 film Picture Perfect — and it totally looks like Selena raided Jennifer's closet.
On her way to a church service over the weekend, Selena wore a black jumpsuit layered over a white t-shirt, putting a slight twist on Jennifer's original spaghetti strap dress outfit. Selena finished off the look with loose pig tails, a black baseball cap (worn backwards, of course), and a pair of the teeny tiny sunglasses that never seem to go out of style.
Selena accessorized with an over-sized purse that pulled the look together and — short of wearing a Walkman — made the singer look just like her Picture Perfect inspiration. Needless to say, we're in love with this outfit and we'd love to see Selena recreate Jennifer Aniston's entire '90s wardrobe. See how spot-on her outfit was compared to the original ahead.
Source: Read Full Article