The Truth About The Bucket Hat Trend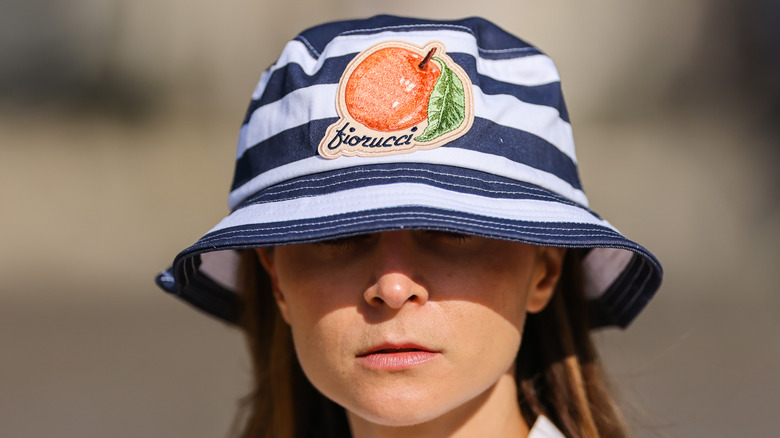 There's something about Lilly Collins effortlessly prancing about France in a bucket hat that makes you want to buy one, too. "Emily in Paris" isn't groundbreaking in its plot nor its stereotypical portrayal of France (via ScreenRant), but the show's incredible outfit inspiration (and collection of Kangols) has sparked a conversation about bucket hats (via Lyst). Iconic costume designer Patricia Field (who's previously dressed characters like Carrie Bradshaw and Miranda Priestly) tells InStyle, "My thing is just to make my actors happy, and for them to be interesting and original instead of trendy."
Ironically, Field's originality stirred up a trend that was waiting to emerge. But the bucket hat transcends generations and styles. "The bucket hat evokes a range of things from a range of people," Deirdre Clemente, a professor of history at the University of Nevada, tells The Guardian. Basically, it doesn't matter what your aesthetic is — everyone can enjoy bucket hats.
Bucket hats work with every aesthetic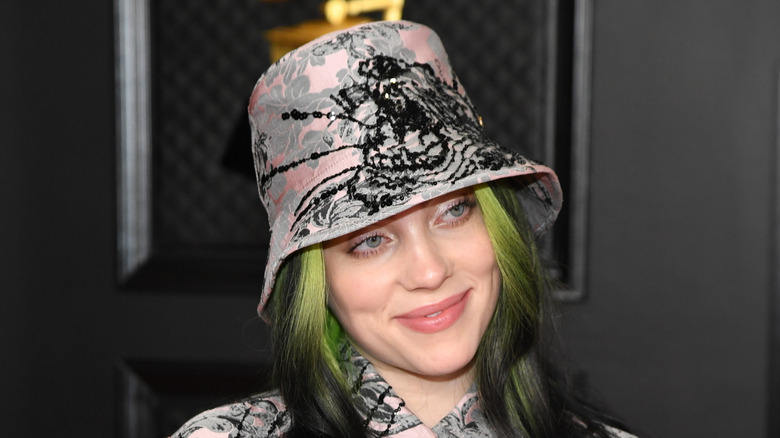 The resurgence of Y2K styles has played a part in bringing bucket hats into 2021. Searches for Y2K-inspired fashion pieces have increased by 80% year after year, according to Lyst. This isn't surprising considering bucket hats pair nicely with velour tracksuits and low-rise jeans reminiscent of every early-2000s star's runway fashion. According to Von Dutch General Manager Ed Goldman, bucket hats with "the retro, all-over Von Dutch logo stamp with a solid pop-of-color background" are the brand's most popular styles (via Nylon).
However, the bucket hat also invokes a sense of urban nostalgia — "think of some of the late-'80s and '90s R&B singers, like Brandy, SWV, Missy Elliot, and Janet Jackson," celebrity stylist Zadrian Smith tells Nylon. "The silhouette is a little more loose and limber. It's not stiff, like if you were wearing a baseball cap, fedora, or a Panama hat."
Bucket hats also made their way onto high-fashion runways; Karl Lagerfeld's SS 2018 collection featured a rain-proof plastic bucket hat, which was a nod to the functional roots of the accessory (via CR Fashion Book). Fast-forward to today, and celebrities like Billie Eilish and Rihanna flaunt their own takes on the headgear. Bucket hats are also taking over TikTok, with brands launching bucket hats to match viral dresses (via Seventeen). Not too bad for an accessory that was conceived as humble headgear for Irish fishermen.
Source: Read Full Article