The winter sales are on … here's what you should be buying
Take a cue from Nicole Kidman and buy black at the sales … you can't go wrong.Credit:AP
When it comes to shopping at the sales, most people can be separated into two groups: those who have a plan, a target list and stick to it; and those who are seduced by the colour red, regardless of genuine want or need.
If you're in the first group, congratulations, you have permission to proceed with caution at the sales, filling gaps in your wardrobe where items have passed their best before (hopefully after a mend and a thoughtful donation/hand-me-down/recycle – sustainability is cool, people!) or if you finally have the funds to treat yourself to a luxury item.
If you are in the second group and have fallen victim in the past to the lure of a "bargain" – I use quotations marks because a bargain never worn is no bargain – consider this your remedial course in navigating stocktake time.
Step one: analyse your wardrobe
Do not, I repeat do not, even venture to a store or shopping centre without doing a thorough audit of your wardrobe. Pull out your go-to pieces, especially jackets, suits, jeans and active wear, and assess whether they need replacing now or within six months. (The exception is winter coats: if they need replacing within 12 months, now is probably a good time to buy and store until next winter.)
Step two: dispose of the cast-offs thoughtfully
You will feel so much better about yourself if you take some time to sort your rejects and divide into piles for donating, gifting and recycling. You could also consider holding a market stall, so check dates for events in your state (Round She Goes is great for selling premium labels, while Camberwell market in Melbourne and Kirribilli market in Sydney are great for getting rid of bulk at cheap prices).
Step three: buy only what you need (and a little of what you want)
Coats: this is a great time of year to pick up a classic-style belted coat in a neutral colour such as camel or charcoal at a price point that's higher than you're able to pay at the start of the season. Look for a pure wool or wool blend and buy it one size larger than your dress size (so you can layer chunky knits and wind cheaters underneath it without being too restricted in terms of movement). Great places to look include Jac & Jack, Scanlan Theodore, Anna Thomas and online store Order of Style.
Leather: pants, jackets, shell tops, anything leather and black is a great bet, given it never goes out of style and often comes with a four-figure price tag. In jackets, go for a classic biker shape with zips in silver or gold (tip: buy in the same metal you mostly wear in jewellery and you can't go wrong). Hit up Saba, Net-a-Porter or Cue, and if you're after vegan leather, Sans Beast for wallets and bags.
Active wear: I may lose some friends by saying this, but who cares if your active wear is "last season"? Check out B.O.D by Finch and P.E Nation for markdowns to make you want to move.
Get the look (and the bargains)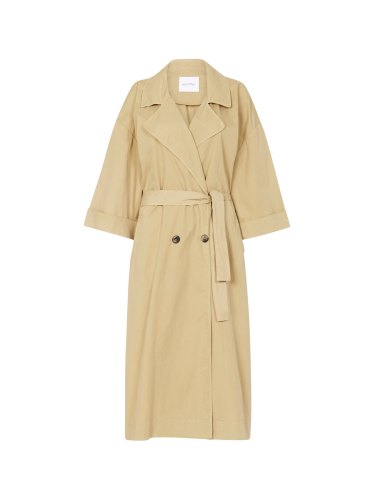 American Vintage at Order of Style, $340 (was $425).Credit:orderofstyle.com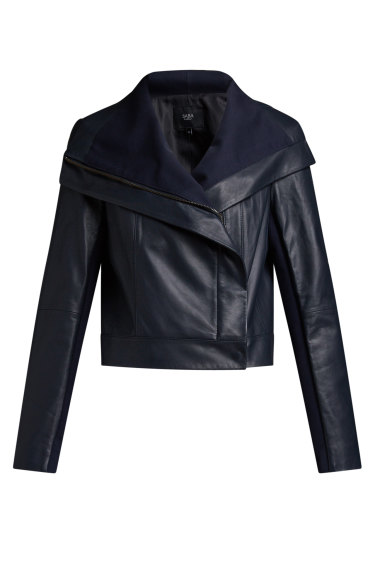 Saba, $349 (was $799).Credit:saba.com.au
Edward Meller, $197 (was $395).Credit:edwardmeller.com.au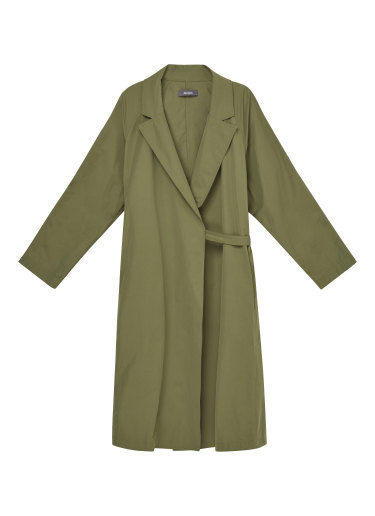 Jac & Jack, $390 (was $649).Credit:jacandjack.com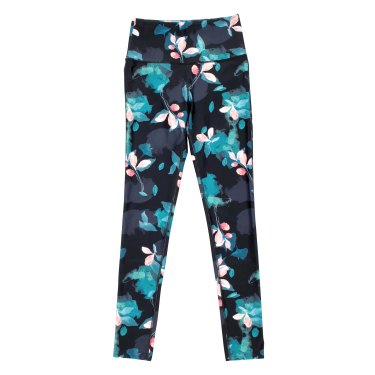 B.O.D by Finch, $54 (was $90)Credit:bodbyfinchapparel.com
Source: Read Full Article