3-in-1 pizza oven, BBQ and lava stone is the only summer kitchen gear you need
Even as stores begin to reopen, it is clear that summer 2020 is about to be very different from the past. Time spent at outdoor concerts and extended-family BBQs and long days at your nearest waterpark are likely to be replaced by staying safely at home.
On account of all this, you are likely to be cooking a lot more at home this season. If you are looking for a kitchen gadget that can help you level up your chef game, then you should check out the Firepod, the cutest, most versatile oven/grill/lava stone device on the market.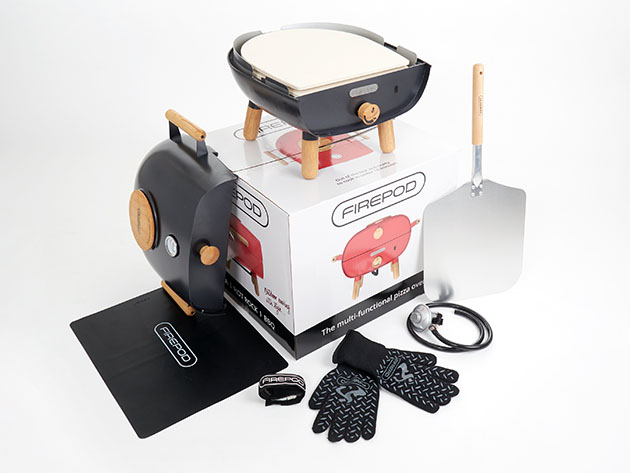 Here's a breakdown of everything the Firepod can do:
Pizza Oven: One of the most difficult parts of making a delicious pizza is being sure to uniformly cook your crust without burning your toppings. With the Firepod's twin stone design, stainless steel reflector, and top vent, your pizza will cook evenly every time.
BBQ Griddle Set: Start barbecuing in minutes by replacing the pizza stones with the included griddle. When you are ready to go, just light the BBQ by using the auto-ignition knob.
Hot Rock Set: Hot stones are one of the oldest cooking techniques, and now you can try it at home with the help of Firepod. Simply heat the lava stone in your Firepod for about a half an hour, then wipe it with olive oil, and start cooking!
Given all it can do, it's no wonder why this device was funded on both Kickstarter and Indiegogo. Now, you can score your very own Firepod at the discounted price of $359.99 today.
Source: Read Full Article