Anthony Mackie Says 'The Falcon and the Winter Soldier' Will Raise Conversations About Race
Marvel's new TV series The Falcon and the Winter Soldier has been receiving a lot of attention from fans old and new. Starring Anthony Mackie, Sebastian Stan, and Wyatt Russell, the show brings a fresh perspective to the cinematic universe, focusing on Captain America's storyline.
And while many people are excited to see what happens next for one of Marvel's most popular superheroes, others are looking forward to seeing how Mackie and Russell will carry the mantle now that Chris Evans is no longer playing the role of Captain America.
Mackie, who is a Black man, personally thinks the show will break down barriers and start some important conversations about race.
Anthony Mackie thinks 'The Falcon and the Winter Soldier' will inspire conversations about race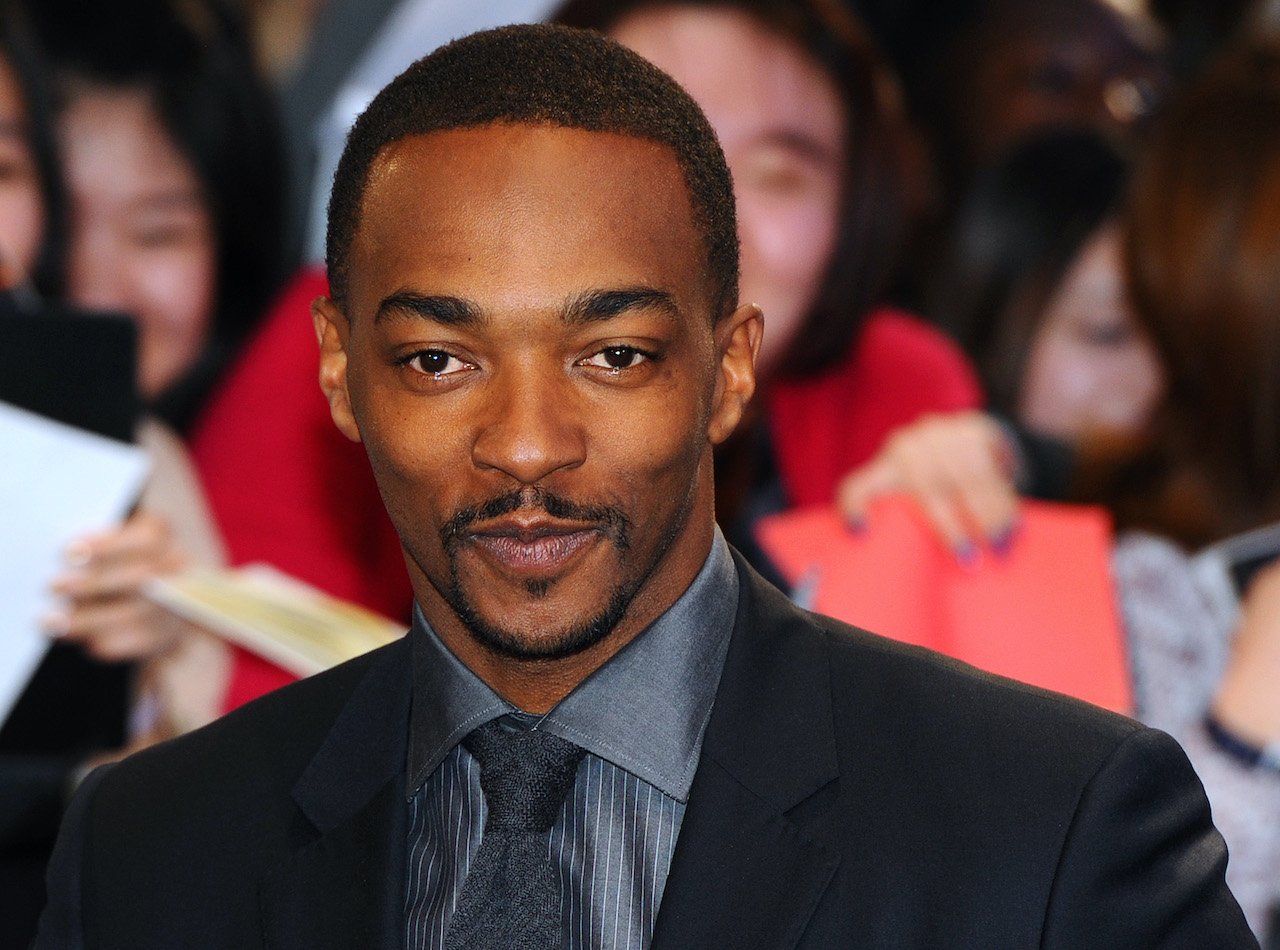 Mackie shared his thoughts about his role in The Falcon and the Winter Soldier during a recent interview with Jemele Hill. When asked if America was ready for a Black Captain America, he had a hopeful response.
"You know what? I am very, very optimistic about the reaction of if it were to come about that I would become Captain America because I think it's very important," Mackie said.
Later in the interview, Mackie elaborated on his feelings, stating that The Falcon and the Winter Soldier will encourage kids to talk with their parents about race in the same way that Wonder Woman inspires conversations about gender.
"Representation is very important, and not so much just for little Black boys, but little Asian boys, little white boys," Mackie said. "It's going to raise conversations in every household. Every dad is going to have to sit down with his son, every mom is going to have to sit down with her daughter, much like my boys—they watch Wonder Woman … and they love it. They appreciate the fact that she's not a female superhero, she's a superhero. And that's a conversation that we had. Girls can kick ass just as good as dudes. And they should appreciate that and watch it for what it is. If a green dude can kick ass, so can a Black dude and so can a female."
He feels a responsibility as one of Marvel's only Black superheroes
Outside of Mackie, Chadwick Boseman was one of a handful of Black actors playing a superhero in the Marvel cinematic universe. He admitted that this truth makes him feel an added responsibility to uphold Boseman's legacy.
"Of course. … I knew Chad for a very long time, we met in 1998, 1999, when he was at Howard," Mackie said. "And I knew him for a long time, and I'm proud to say, in his legacy he left a generational turn of acceptance, of understanding."
Mackie believes that the world is ready to see some significant changes, and looks forward to being involved in the process.
"I think that's why 2020 was so profound in so many different ways," Mackie said. "And I think that's why when you saw most of the protests, a vast majority of those people protesting were white. When you look around the world, a vast majority of those people protesting were white. So the responsibility for me would just be keeping his legacy, and his traditions that we've talked about—keep that going and keep it alive. Chad was a phenomenal human being and he was a beautiful brother. And he did everything the right way."
The Falcon and the Winter Soldier is available for streaming on Disney+.
Source: Read Full Article