Below Deck Down Under Fires Two After Production Stops Potential Sexual Assault Incidents
On an uncomfortable night of Below Deck Down Under, two different moments where one man and one woman attempted disturbing and inappropriate behavior with incapacitated cast members led to production intervening and both assailants getting fired.
Things got really real in a potentially dangerous way on the latest back-to-back episodes of Below Deck Down Under. Luckily, production didn't hesitate to step in and protect vulnerable cast members.
While these shows are often about drunken antics, partying and generally having a good time, there is a potential darker side that far too many people have experienced. In that regard, it was impactful that producers opted to show these sequences unfiltered.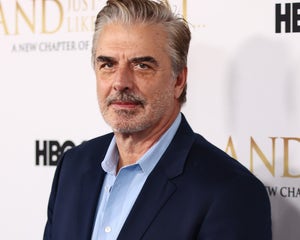 Chris Noth Denies Sexual Assault, Admits Cheating on Wife, But Says That's Not a Crime
It made for difficult and uncomfortable television, but it's also important to shine a light on the reality of alcohol consumption, consent and potential for sexual assault.
These stories ended as best they could for the potential victims, emphasizing the importance of watching out for one another, and exactly as they should for their assailants, highlighting the value and importance of a zero-tolerance policy for this kind of behavior.
The first incident occurred when bosun Luke was hitting on third stew Margot after a night of drinking, and it was immediately obvious that she was extremely impaired. She passed out in his lap on the way back to the boat, as detailed by reality blurred and Us Weekly.
Later, Luke helped get Margot into her bunk when there was an unexpected power outage. At this point, Luke climbed up into Margot's bunk and laid down behind her. Producers immediately intervened, trying to get him to come down.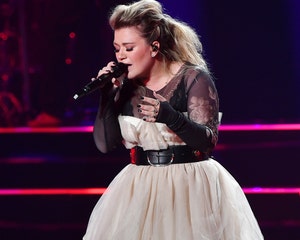 Kelly Clarkson Changes Lyrics to Piece by Piece, Which Was Inspired by Ex Brandon Blackstock
Margot was mostly out of it, but Luke argued with producers and camera operators who were telling him she clearly just wanted to go to bed. When he asked her if she as okay, she replied, "Yeah, sleepy time." This confirmed producers were right, but Luke would not be deterred.
As the lights came back on, the cameras caught Luke, completely nude, slamming the door in the faces of the producers and camera operators, saying, "Can you f–k off for a second?"
Stunned, producers reopened the door and shut it down. "You can't do this," they told a defiant Luke, who was holding a towel over himself. "She said no. She said no." Finally, he stormed off.
Aesha checked in with Margot, asking if she consented to Luke being in her room. "No, I was asleep," Margot replied. "I did not invite that at all."
Second stew Laura, meanwhile, was making another cast member uncomfortable, following deckhand Adam back to his room and even climbing onto his bunk to give him a back massage he never asked for.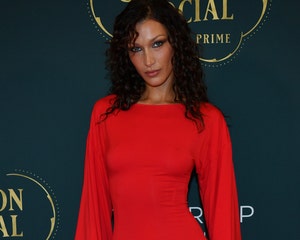 Bella Hadid Shuts Down Rehab Rumors: 'No I Don't Do Drugs'
He tried to keep her from coming into his room, but she came in anyway. Adam did not appear as impaired as Margot, but it was clear Laura's advances were just as unwanted. He said later he wasn't as assertive in saying no — though he did say it repeatedly — because he didn't want to embarrass her.
Just as with Margot, producers told the camera operators immediately to get Laura out of his bunk. She said she would come down, but then did not, instead kissing him on the neck twice. Finally, she came down and went to her own room.
While this was going on, Aesha went to Captain Jason and told him what had happened in Margot's room, saying she felt like Luke "was kind of wanting to take advantage of Margot's drunkenness a little bit." Laura added that she saw him "f–king running out of Margot's bed naked."
Nevertheless, Laura seemed to think it was too much that Jason immediately kicked Luke off the boat for the night, and the next morning, fired him. It was clearly the right decision, though, for the sake of the victim.
"I don't even know what happened," Luke told Jason that next morning. "I'm sorry and I'm just so disappointed in myself."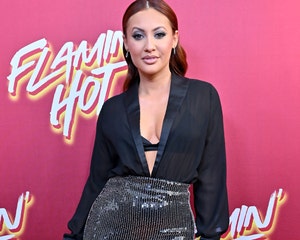 Francia Raisa Reveals Polycystic Ovary Syndrome Diagnosis
For her part, Margot said she feared Luke still being on the ship the next morning, after she'd sobered. "Am I going to wake up and he's still here?" she wondered." And I just have to act cool?"
She also fell into the trap of blaming herself, wondering if she should take some responsibility for his actions because she was drunk, or thinking she was perhaps too flirty. Chef Tzarina tried to set her straight, telling her, "Women should be able to be black-out drunk if you want to."
"We should be able to stand in a room naked and not have anyone do anything to us," Tzarina added for extra emphasis. "You are allowed to be drunk. It's the other person's problem."
Laura, meanwhile, kept articulating how bad she felt for Luke in this situation, and even saying as much to Margot. "Poor Luke," she told Margot. "I should have just kept him happy. And if he comes naked into my cabin, I'd be like, 'Hello! Yes!'"
She even lamented that the captain did not allow the crew to say goodbye to him.
Laura would not let it go, telling Margot at another point, "He wouldn't rape you or anything." There is, of course, no way to know how far things might have gone had production not intervened, but it was definitely already way too far gone.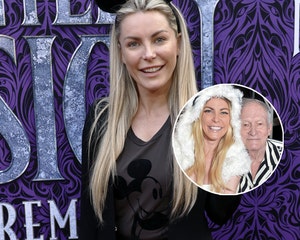 Crystal Hefner Recalls Life in Playboy Mansion, Reaction to Holly Madison's Book While Teasing Memoir
With this reaction to the potentially near-sexual assault of Margot coupled with her own inappropriate behavior with Adam, Jason confronted her.
He told her she'd clearly not been respecting Adam's boundaries or listening when he said no — his tone doesn't matter — and how she spoke to Margot "showed little respect and empathy," so he was letting her go, too.
"After my multiple speeches with the crew about boundaries and respect, did you not go to Margot and say, 'Poor Luke. I wish he had come in and seen me?'" Jason asked her. "You've disrespected exactly what I actually set out to do."
It was impactful seeing the immediate reactions of production intervening to stop potentially devastating situations from unfolding. With zero hesitation, and in volatile situations, they did the right thing. The captain followed that up by also doing the right thing for those potential victims and for his entire crew moving forward.
Kudos also to Bravo for airing the entire sequence as unfiltered as they did. It definitely wasn't comfortable television, but it was a powerful hour of reality.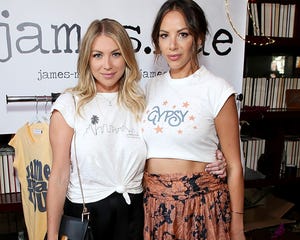 6 Vanderpump Rules Stars Who Got Fired From The Show
After the episode aired, Margot posted a series of images to her Instagram Stories thanking all those who defended and protected her, and who helped her to understand she was not to blame.
She wrapped with a message "to all the women who have been affected by sexual assault in any way, shape, or form," telling them, "Please know that you are not alone, and the blame does not belong on your shoulders."
"I understand that this episode was deeply triggering and incredibly difficult for many to watch," she continued. "However, I believe it was vital to show because this issue is all too real and far too frequent."
"Perpetrators often escape accountability, and this is not ok," she added. "I was lucky to have Aesha and the producers intervene, but I'm all too aware that many women have not and will not be so fortunate and it makes me feel sick to my stomach."
She continued in a follow-up slide, saying that victims should never "face ridicule, shame, or have your experience minimized." She also emphasized, "Your emotions are valid, nobody is allowed to blame you, and you can't blame yourself."
Below Deck Down Under airs back-to-back episodes Mondays at 8pm ET on Bravo.
If you or someone you know is a victim of sexual assault, get help. The National Sexual Assault Hotline (1-800-656-HOPE [4673]) provides 24/7, free, confidential support for people in need.
Source: Read Full Article