Channing Tatum Shares Cryptic Post on Rebuilding After Jessie J Split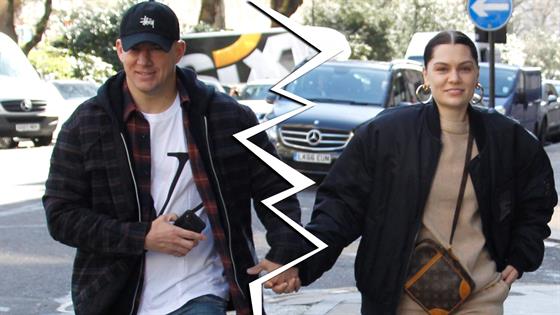 Channing Tatum is ready to take on 2020.
The 39-year-old actor took to Instagram on Tuesday to share a few messages with his followers.
"Me getting ready and grappling with this new year and decade," the Magic Mike star wrote alongside a video of a sugar glider taking on a much bigger cat. "Let's go. It's on!"
He also shared a quote that stated, "I have been destroyed in a thousand ways, and now, I know a thousand ways to rebuild myself."
In addition, he posted a picture of a man being bitten by a snake that read, "How unbothered I'm trying to be in 2020."
Channing didn't cite his exact reasoning for the posts. However, he did have quite the year. 2019 was filled with highs and lows for the 21 Jumpstreet celeb. In December, for instance, news spread that he called it quits with Jessie J. He also finalized his divorce from Jenna Dewan a month before. However, he enjoyed several fun-filled moments with his daughter Everly, too—including seeing the musical Frozen and going on a father-daughter trip. He also worked on films like The LEGO Movie 2: The Second Part.
Last week, Jessie J took to Instagram to post a message on the one-year anniversary of her friend's death. But after an outlet interpreted the 31-year-old singer's post to be a cryptic reference to her split from Channing—and wrote "the songstress got real" about heartbreak and healing—Jessie J set the record the straight.
View this post on Instagram
Time. Time is the gift. Time is the fear. Time is the magic. Time is the memories. Time is the change. Time is the pain. Time is the healing. Zoom out. Go somewhere where your world feels and looks small. Gain perspective. Lay in the sea. Walk to the top of a mountain. Drive to view point in a park. Look up at the stars. This isn't to make you feel like your problems or sadness or the feelings you feel are not valid but to know you are NEVER Alone. Billions of people around the world. Are just trying to smile and mean it. Are actively working out who they are. Are missing someone they have lost. Are feeling worthless. YOU ARE LOVED. We are all trying to love and accept the stories in our lives that make us desperately want to fast forward or rewind time. When all we have is the now. The very moment. With the puzzle pieces of life sometimes put together in the wrong places. They can hurt until tended to. Don't let past or current trauma define who you are. You can walk away from it. Take the time to put those puzzle pieces in the right place. Tend to YOU. Be vulnerable. Be there for YOU. Be there for people around you and lift each other up. Break the cycle. Be open. Talk. Be there for yourself. Recognise the patterns of behaviour you have that can cause some of the hurt. Look inwards. Look outwards. Walk away from parts of yourself and people or situations that trigger parts of you that are unhealthy. Be honest. Sending LOVE to anyone who feels alone. We need you around. You are stronger than you know, and are capable of finding your happy time again. Talk to someone who can give you professional advice. Honour your pain to be heard by the right ears. It's your TIME, so take your TIME ❤️ 1-800-273-8255 – National Suicide Prevention Lifeline ✨
A post shared by J E S S I E . J (@jessiej) on
"The songstress got REAL about her best friend she lost this time last year," she wrote in the comments section of the post. "Lying isn't journalism. They taught you that right?"
Watch E! News weekday mornings at 7 a.m.!
Source: Read Full Article