'Hawkeye': Jeremy Renner Was Hesitant About Long-Term MCU Role
Hawkeye is finally taking a deeper dive into Clint Barton's (Jeremy Renner) character, but the Disney+ show is doing so a decade after the archer made his Marvel debut. Renner has played the hero in numerous films ahead of his new series, but apparently, committing to such a long-term contract is something the actor was hesitant to do.
Jeremy Renner appeared in 5 Marvel movies before 'Hawkeye'
It feels like just yesterday, but Jeremy Renner made his first appearance as Hawkeye in 2011's Thor. He wasn't even credited for the film, though he did follow it up with an epic entrance in Avengers. He also went on to appear in three more Marvel movies, and he voiced Clint Barton in Marvel's What If…?
Needless to say, Renner is committed to his Marvel role — and he knew he'd be around for a while when he accepted it. It's no secret Marvel Studios made its talent sign contracts throughout the earlier phases of the Marvel Cinematic Universe. But, while Renner obviously agreed to play Hawkeye for an extended period of time, he did hesitate before doing so.
Why the Marvel star was hesitant about a long-term contract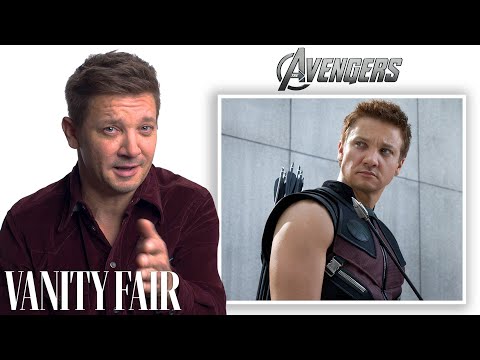 During a recent video feature with Vanity Fair, Jeremy Renner looked back on his acting career — and the time he was approached to play Hawkeye.
Marvel Studios president Kevin Feige and co-president Lou D'Esposito made no secret about having long-term plans for the character. In fact, they wanted to base the character's debut on that of Iron Man (Robert Downey Jr.):
"I remember going in to talk with Kevin Feige and Lou D'Esposito, and they'd show me the Ultimates version of Hawkeye. Iron Man had come out, and I said, 'I'm into what you guys are doing because I loved Iron Man. I like how you made Iron Man plausible. So, that's where they wanted to go with [Hawkeye]."
Renner was onboard with their vision for Clint Barton, but the realization that he might be playing the character into his 50s gave him pause.
"You've got to sign on for a bunch of Avengers films and potential Hawkeye films, kind of sign your life away," he explained. "I'm like, 'Wait, I might be 50 in tights.' That was my main concern. I'm like, 'I don't know if I want to do this. I don't know if anyone wants to see me in tights at 50.'" 
Fortunately, the prospect didn't stop him from pursuing the role completely. Instead, fans have gotten years of the actor playing the role. But how much longer does Renner plan on bringing Marvel's archer to life?
How much longer will Jeremy Renner play Hawkeye?
There's no word on how much longer Jeremy Renner's Hawkeye will remain in the MCU. He's already outlasted several other original Avengers, including Robert Downey Jr.'s Tony Stark, Chris Evans' Captain America, and Scarlett Johansson's Natasha Romanoff.
Of course, Phase 4 is all about passing the superhero mantles, and Hawkeye is molding Kate Bishop (Hailee Steinfeld) to become the Avengers' new resident archer. With that in mind, Clint could finally retire and enjoy some long-awaited time with his family.
Speaking with GamesRadar+, Renner admitted he doesn't know what the future holds for his character — though he does seem happy to have Steinfeld onboard:
"I don't have a crystal ball, or I'm not a soothsayer. But having Hailee come in, and these characters, I think it opens it up for six great episodes for this event type of television. After that, I have no idea. But these six episodes are pretty exciting."
Only time will tell if Kate Bishop's entrance means Clint Barton's exit. In the meantime, catch Jeremy Renner's latest performance in Hawkeye on Disney+.
Source: Read Full Article