Jamie Lee Curtis, Mayor Pete, Susan Sarandon and More Stars Do the Time Warp with Tenacious D For Rock the Vote
Tenacious D teamed up with Jamie Lee Curtis, Mayor Pete Buttigieg, Susan Sarandon, Ezra Miller and more stars to encourage voters to "jump to the left."
Tenacious D wants you to do the "Time Warp" (again) all the way to the polls.
In a new video, which benefitted Rock the Vote, Jack Black and Kyle Gass recruited a handful of stars for an epic cover of "Time Warp" from the "The Rocky Horror Picture Show" to encourage voters to "jump to the left."
Tenacious D, who were dressed up as "Rocky Horror" characters, were joined by Jamie Lee Curtis, Mayor Pete Buttigieg, Susan Sarandon, Ezra Miller, Ilana Glazer, George Takei, Michael Peña, Sarah Silverman, Sen. Elizabeth Warren and more.
Watch the star-studded cover, below!
Unable to render YouTube Video.
Got a story or a tip for us? Email TooFab editors at [email protected].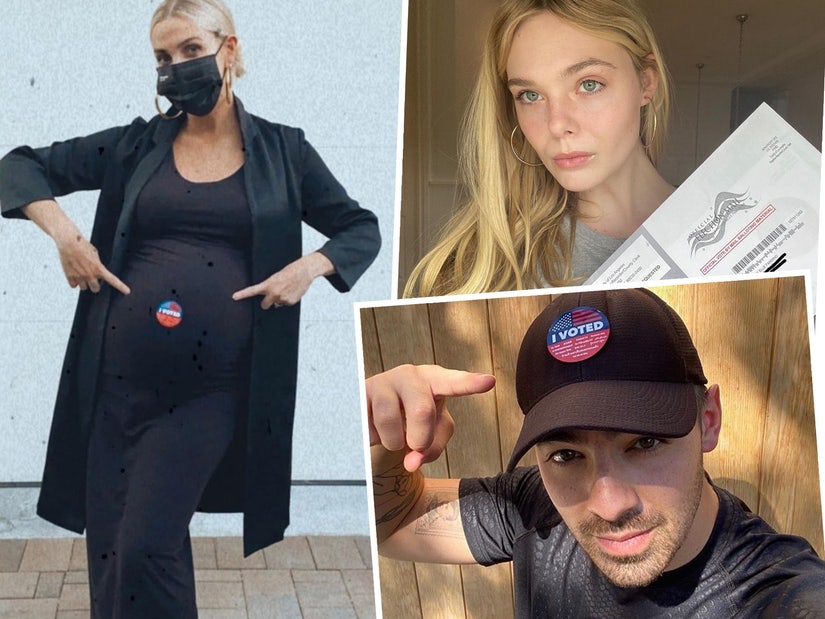 Source: Read Full Article