Janet Jackson's Nephew Says Her Shows are 'Overly Sexualized,' 'Degrading,' But He Respects Her
Tito Joe "TJ" Jackson tweeted that his aunt Janet Jackson's more provocative concert choices "degrades and objectifies women in a way that's not healthy."
Janet Jackson is a music industry legend and an icon, gaining praise and accolades for her multi-faceted career and style across decades. One family member, though, doesn't care for her more sensual performances.
The 44-year-old nephew of Janet, Tito Joe "TJ" Jackson, took to Twitter to share his thoughts after a fan posted a clip of Janet performing "Would You" in concert. The provocative moment appeared to include seductive touching of a fan and even mimicking oral sex, per Page Six (the clip has since been restricted).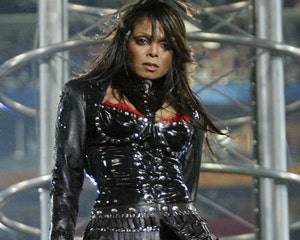 Janet Jackson Has Message for Fans Following Super Bowl, 19 Years After Her Halftime Show
"I never liked when she did this in concerts either," TJ replied to the tweet. "I don't like when females are overly sexualized in art…it degrades and objectify's [sic] women in a way that's not healthy. I prefer 'That's the Way Love Goes' Janet."
TJ didn't stop there, though, as his tweet emboldened a lively discussion on the social media platform; one in which he heartily engaged.
When one person asked if maybe the problem for him with Janet is because she is his "literal aunt," TJ pushed back and said that it "just diminishes her amazing talent." He dropped a "respect" hashtag on this comment.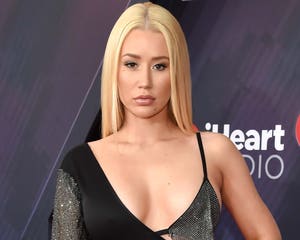 Iggy Azalea's OnlyFans Makes 'So Much Money': 'I Am Naked'
The fan pushed back that they don't think a woman being sexual diminishes their talent. "I mean Michael was humping the floor and Prince was…Prince, that don't diminish their talent," the fan wrote. "What's the difference?"
TJ pushed back that Janet "got a lot dirtier" than Michael, but didn't really address the fan's question, instead saying that Black women are treated better outside the US and he believes "it has to do with how we allow ourselves to be projected here."
He then went in on Cardi B and Megan Thee Stallion's "WAP," saying "it ain't good for your daughters nor mine," reiterating that he sees it taking away from art and diminishing talent.
"I love black women," TJ replied to the fan. "I wish you would respect the black women we put in our music videos and if you are really serious about making a difference stop supporting the negative image many female black celebs today portray. WAP was not a good look. That deserves your energy."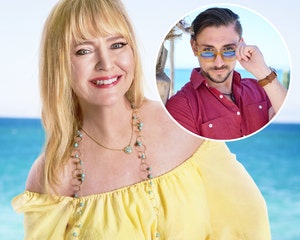 Why This '80s Actress Decided to Appear on MILF Manor
The fan argued that other artists than just Black women have made sexually explicit songs, many of them far more so than anything Janet ever released. TJ conceded the point, but argued, "We don't get many chairs at the table…so we have to be smarter with what we put out there and accept from ourselves."
Ultimately, though, despite his harsh criticism of this one aspect of Janet's career, TJ ultimately praised her as "a trailblazer and an icon."
Apparently the back-and-forth on social media about his comments got so strong that he pinned a tweet at the top of his page to try and clarify that he's not trashing his aunt and holds her in the highest regard.
You can check out some of his other comments related to Janet's groundbreaking career and legacy as an artist and provocateur below.
Source: Read Full Article