Kylie Jenner or Kendall Jenner: Who Is Older?
Perhaps Kylie and Kendall Jenner get overlooked by Kardashian fanatics due to their lineage, but the Jenner sisters deserve just as much attention.
Both are successful women in their own right and with three successful older sisters to look up to, that's no surprise. Khloe, Kourtney, and Kim lead the charge as they came from Kris Jenner's first marriage to Robert Kardashian.
Kendall and Kylie came from her second to retired Olympian Bruce, now known as Caitlyn, Jenner. But, which one of the beautiful K girls is the oldest?
How old is Kylie Jenner?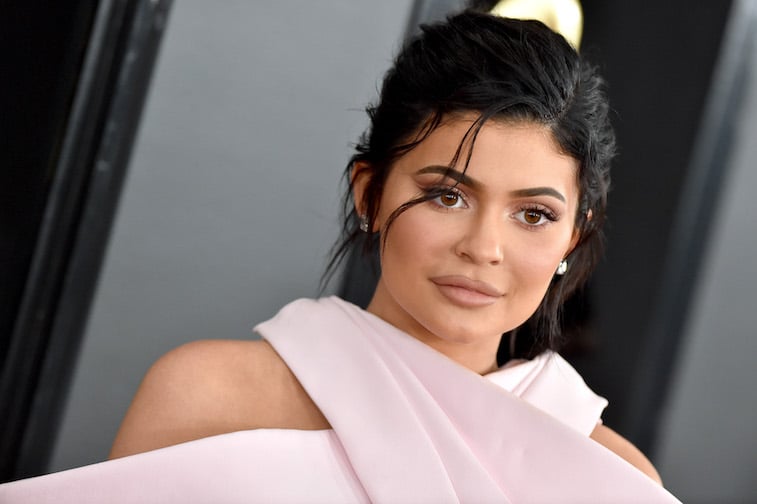 Kylie was born on August 10, 1997, making her a fiery Leo (if you're into the whole zodiac thing). That means she's a "baby" at just 21 years old. It also makes her a jaw-dropping six years younger than her baby daddy, Travis Scott. Hollywood has seen larger age-gaps over the years, but it doesn't make the pairing any less surprising. Especially when you consider that they've been dating since before she hit the legal drinking age!
Kylie has done a lot for herself in her short time on the planet. At just 14 year's old she launched her first clothing line with the help of Kendall. A few years after that she released some lip kits that integrated really well into pop culture. Kylie Cosmetics has brought the young entrepreneur quite the fortune.
The line would sell out as soon as she dropped a new product on her website or in pop-up shops. Since then she's gone on to sign a contract with Ulta, one that boosted her to Forbes Celebrity 100 list this past March. As of this year, Kylie has outshined all of her sisters (and Mark Zuckerberg) as the youngest "self-made billionaire" EVER. Looks like being the CEO of her own makeup empire has really paid off!
How old is Kendall Jenner?
Kendall was born on November 5, 1995. That makes her 23-years-old (and a mysterious Scorpio!) Unlike her younger sister, Kendall doesn't share as big of an age gap with her beau, Ben Simmons. In fact, she's actually a little bit older than the basketball star! Kendall has also managed to carve out a place for herself in Hollywood.
Just like her younger sibling, Kendall thrives on appearances on Keeping Up With The Kardashians as well as endorsement deals. But that's not all she has going for her. At the young age of 23, she has a net worth of around $30 million. Not bad Kendall, not bad. While it may not be as much as her younger sister has amassed in just a few years, it's a figure that most people can only dream of!
Kendall is a successful model, showing up in fashionista faves like Vogue (nationally and internationally), Elle, and Allure. At an impressive 5'10," she's certainly found her calling.
Do Kylie and Kendall Jenner get along?
There's a chance that the vast difference in their fortunes could be a point of contention between the beautiful duo. But if that's the case, they certainly don't wear the complex feelings on the outside! When the world was first exposed to Kylie and Kendall on KUWTK, they weren't even teenagers. During their rare appearances, the two seemed almost like carbon copies…but now they've grown into two very women with two very different lives.
Even when they were in high school, their unique personalities caused a rift. Kylie was a social butterfly who quickly made friends while Kendall struggled due to her shy nature.
"I was sitting in my room a lot of days crying because Kylie had so many friends, and I didn't know what to do, and it's gonna make me emotional right now." – Kendall
She actually went on to still the beautiful Hailey Baldwin from her sister as they got older! A move that angered Kylie, but thankfully they made peace about the whole ordeal.
Nowadays the pair have gotten over the rough patches in their youth and are closer than ever. Granted…Stormi might just be her favorite, even with four sisters and a brother to contend with!
Source: Read Full Article