Lily James Dines With Dominic Cooper in First Public Sighting Since Dominic West Drama
Lily James was spotted at a restaurant in London with her friend and Mamma Mia! Here We Go Again co-star Dominic Cooper, making it her first public sighting since the Dominic West drama.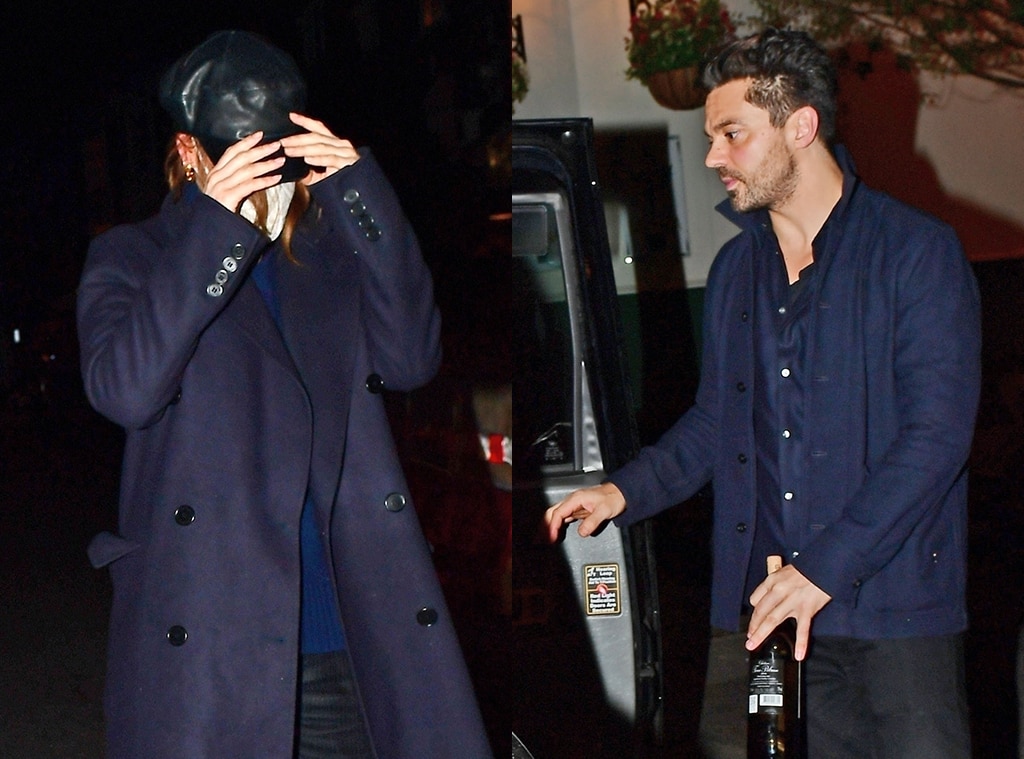 Lily James has a friend in Dominic Cooper.
The 31-year-old actress and the 42-year-old actor were spotted dining at the Greek restaurant Lemonia in London on Monday, Nov. 2, making it the first time she's been seen out in public since the Dominic West drama.
James wore a navy coat, blue top and black pants for the outing and shielded her face from the paparazzi with her black hat. As for Cooper, he wore a blue shirt and matching jacket, as well as black pants.
As fans will recall, the celebrity pals both appeared in 2018's Mamma Mia! Here We Go Again. Cooper has been in a relationship with Gemma Chan for years. 
While this marked the first time James had been photographed out in public since she and West made headlines over those PDA photos in Rome, she did make a virtual TV appearance on The Tonight Show on Oct. 21. 
As for West, he and his wife of 10 years Catherine FitzGerald stepped out of their Cotswold home on Oct. 13 to kiss in front of reporters and leave a statement that read, "Our marriage is strong and we're very much still together."
James and West were photographed riding a scooter together, sightseeing and grabbing lunch with mutual friend and manager Angharad Wood in Rome on Oct. 11. "At the end of lunch, Lily sat next to Dominic and he couldn't resist kissing her neck and stroking her," a source previously told E! News. "They then visited the nearby church, and Dominic placed his hand on Lily's butt." 
Trending Stories
Karina Smirnoff Shares Adorable First Photo of Baby Theo
Christina Anstead Slams "Absent Mother" Claim in Message to Haters
Lily James Seen in Public for the First Time Since Dominic West Drama
E! News reached out to James' and West's teams for comment at the time but did not hear back.
However, an insider told E! News James has been "mortified and embarrassed by the entire thing."
"She was shocked when she saw the photos and his story that he is happily married," the source said. "She wants it all to go away and is just laying low hoping it will pass quickly."
Source: Read Full Article