NFL Star Drops An F-Bomb On Nickelodeon, And The Reactions Are All That
Are you ready, kids ― to cover your ears?
On any other channel, Sunday's NFL playoff game featuring the New Orleans Saints' 21-9 win over the Chicago Bears would be pretty dismal. (After all, the Bears' defense was more porous than SpongeBob.)
But Nickelodeon's first kid-focused NFL broadcast made it a real treat — as in, we'd learn a player's favorite ice cream flavor after a catch!
Nickelodeon's kid-oriented broadcast ― called by Noah Eagle, Gabrielle Nevaeh Green and former player Nate Burleson ― kept things fun and light while teaching children the rules of the game. At one point, young fans apparently were able to pick up a couple of new words as well.  
While a classic "SpongeBob SquarePants" episode once told us the letter "F" stands for "friends who do stuff together," Bears wide receiver Cordarrelle Patterson added something else.
During a penalty call, the Bears wideout was seemingly caught by a mic saying, "What the fuck." The F-Bomb made it past the broadcast's censors.
Sure, Mr. Krabs can be a cantankerous fellow at times, and maybe Steve got especially frustrated one day when his dog Blue put together some vague-ass clues. But in all likelihood, that's the first F-word to make it clearly onto Nickelodeon.
And no one was ready for it.
"All right," Burleson said.
To their credit, the announcers moved things along pretty swiftly, but an F-Bomb hitting the home of Bikini Bottom didn't go unnoticed.
This is Nickelodeon, Mr. Patterson. Here, we use dolphin sounds to bleep that out.
Vocab lesson aside, Nickelodeon should be commended for somehow making an otherwise abysmal NFL game full of highlights. To borrow the title of a Nick show, it was "All That."
Young Sheldon (Iain Armitage) randomly popped up to explain the football rules and complain about his family: 
Wild graphics had players' eyes popping out and SpongeBob trying to block field goals:
There were "Minecraft"-style highlights:
And the end zone became a slime zone:
Thanks to Nickelodeon, kids now finally know what the "F" in NFL stands for. It's football! Remember, kids. "F" just stands for "football."
See more highlights below:
Related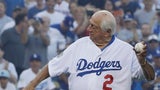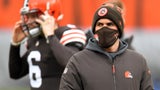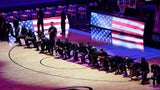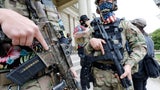 Trending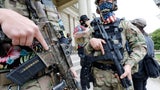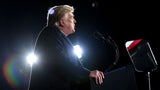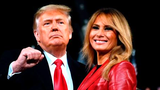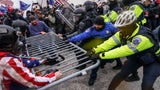 Source: Read Full Article