Prince Harry's Push for Security 'Biggest Sign' U.K. Visit With Meghan Markle and Kids Is Happening — Expert
A trip across the pond is likely in the works for Prince Harry and Meghan Markle. The Duke and Duchess of Sussex haven't been in England together since their final royal engagement in March 2020. In light of Harry's recent legal action for additional security, an expert believes it could mean a visit to see the rest of the British royal family is coming up.
Harry wants more security in the U.K., says his family doesn't feel safe there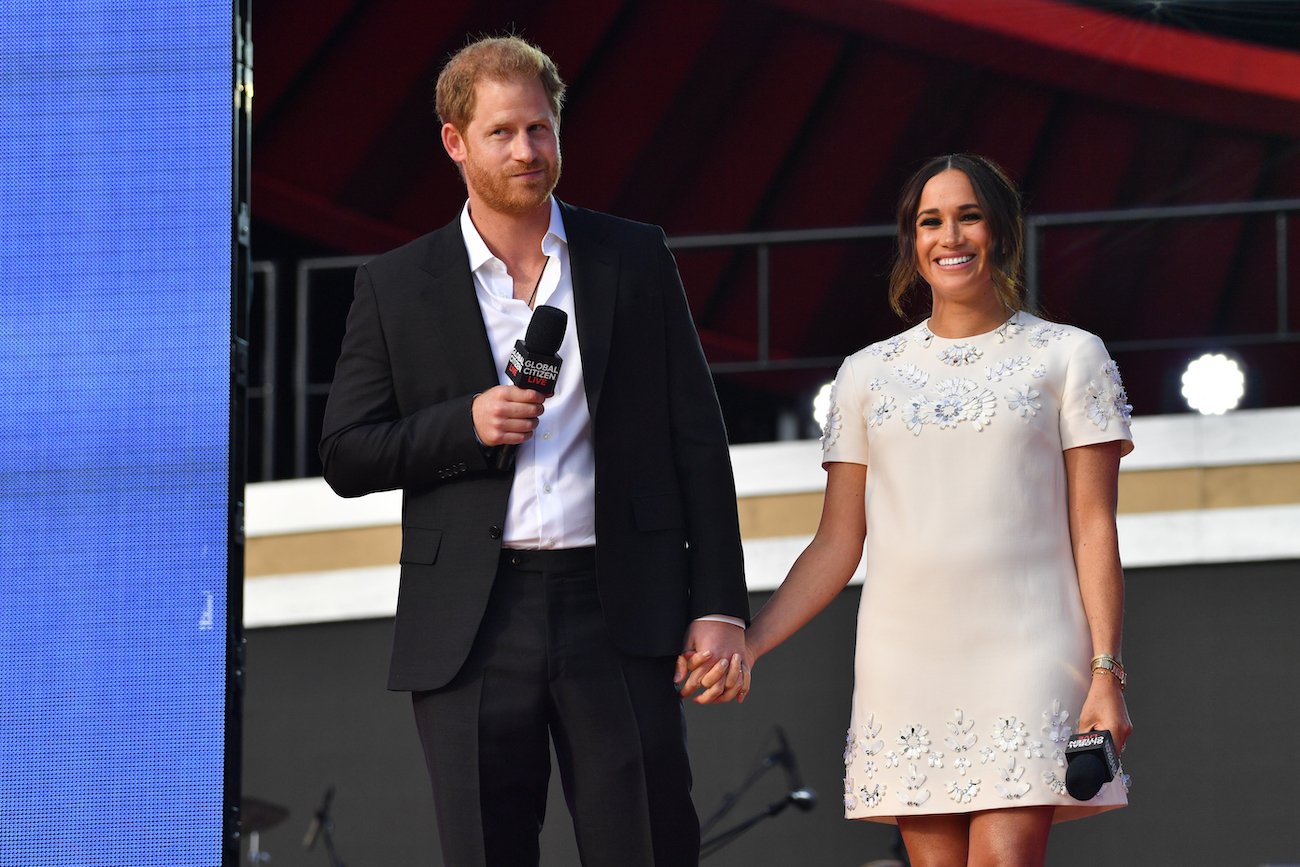 The Duke of Sussex has concerns about security in the U.K. Since stepping down as a senior member of the royal family he's returned on numerous occasions. Most notably, he attended Prince Philip's funeral in April 2021. Three months later he returned to unveil a statue of Princess Diana.
However, every time Harry's returned to the U.K. since 2020 he's done so alone. That means no Meghan or their children, Archie Harrison Mountbatten-Windsor and Lilibet 'Lili' Diana Mountbatten-Windsor. The reason, as Harry claimed in a January statement via a spokesperson, is because his family's hesitant to travel to the U.K. for security reasons. 
Harry, who currently pays for private security, filed for a judicial review in September 2021 asking to be allowed to pay for police protection for himself and his family while in the U.K.
"The Duke and Duchess of Sussex personally fund a private security team for their family, yet that security cannot replicate the necessary police protection needed while in the UK," a spokesperson said in a statement. "In the absence of such protection, Prince Harry and his family are unable to return to his home."
The statement also noted Harry "inherited a security risk at birth, for life" because he's a high-ranking member of the royal family. Additionally, it revealed the 37-year-old's offer to "personally pay" for police protection was denied.
"The UK will always be Prince Harry's home and a country he wants his wife and children to be safe in," the spokesperson said in the statement. "With the lack of police protection, comes too great a personal risk. Prince Harry hopes that his petition—after close to two years of pleas for security in the UK—will resolve this situation."
A royal expert thinks Harry's security plea means he plans on bringing Meghan, Archie, and Lili to the U.K.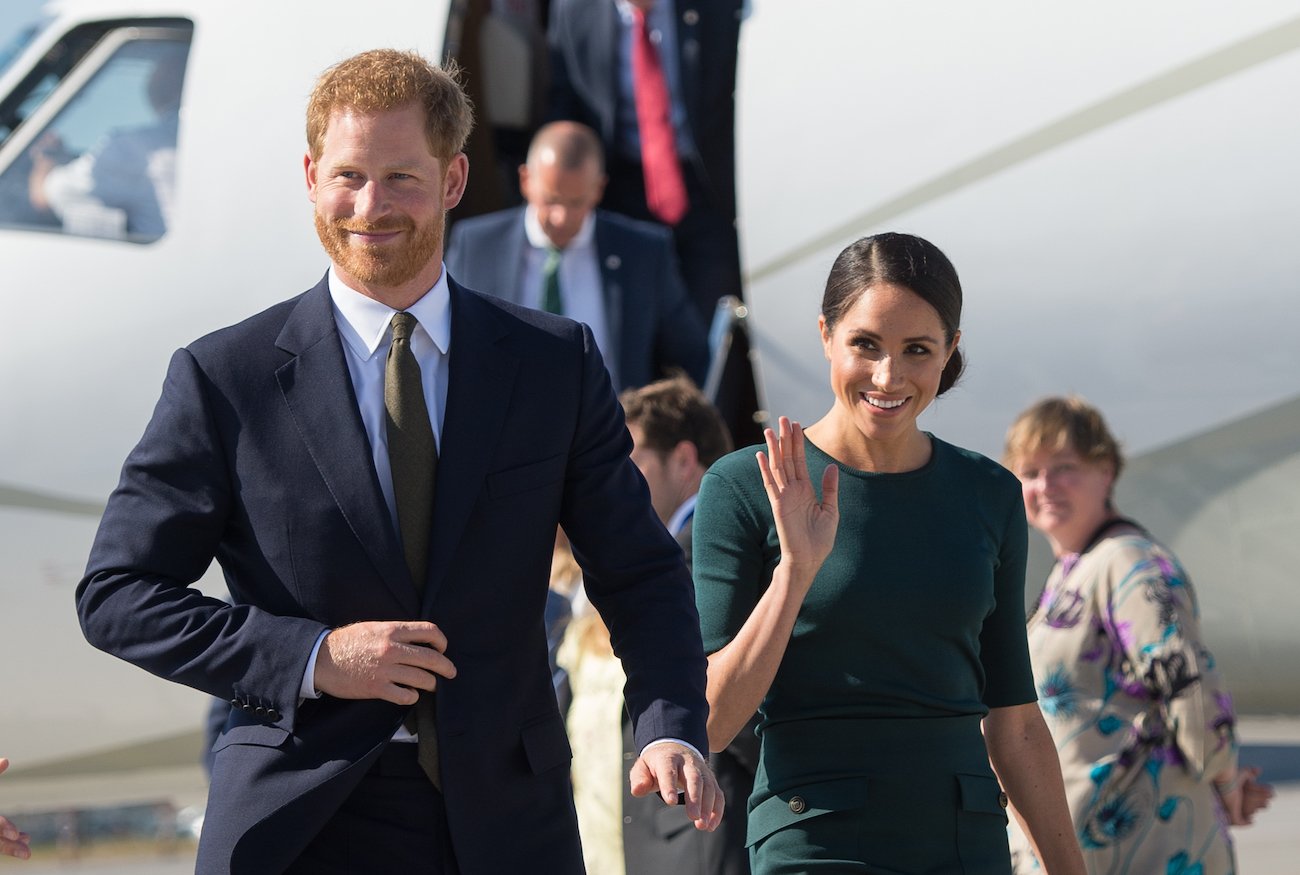 Speaking to OK! magazine in January 2022, author and royal expert Duncan Larcombe said Harry's security concerns and push for police protection means the Sussex family's probably going to be traveling soon.
"It's the biggest sign that he plans to bring the whole family to visit the U.K.," he said. "If this wasn't a pressing issue, he wouldn't be trying to push it through with immediate effect."
The author of Prince Harry: The Inside Story continued, saying it seems to be part of a plan.
"This isn't Harry pushing for police protection on the off chance that they all come to Britain," he said. "This is clearly part of a plan that they have now to return. Not necessarily permanently, but for the first time since they left as a family."
Haryr and Meghan might return for Queen Elizabeth's jubilee celebration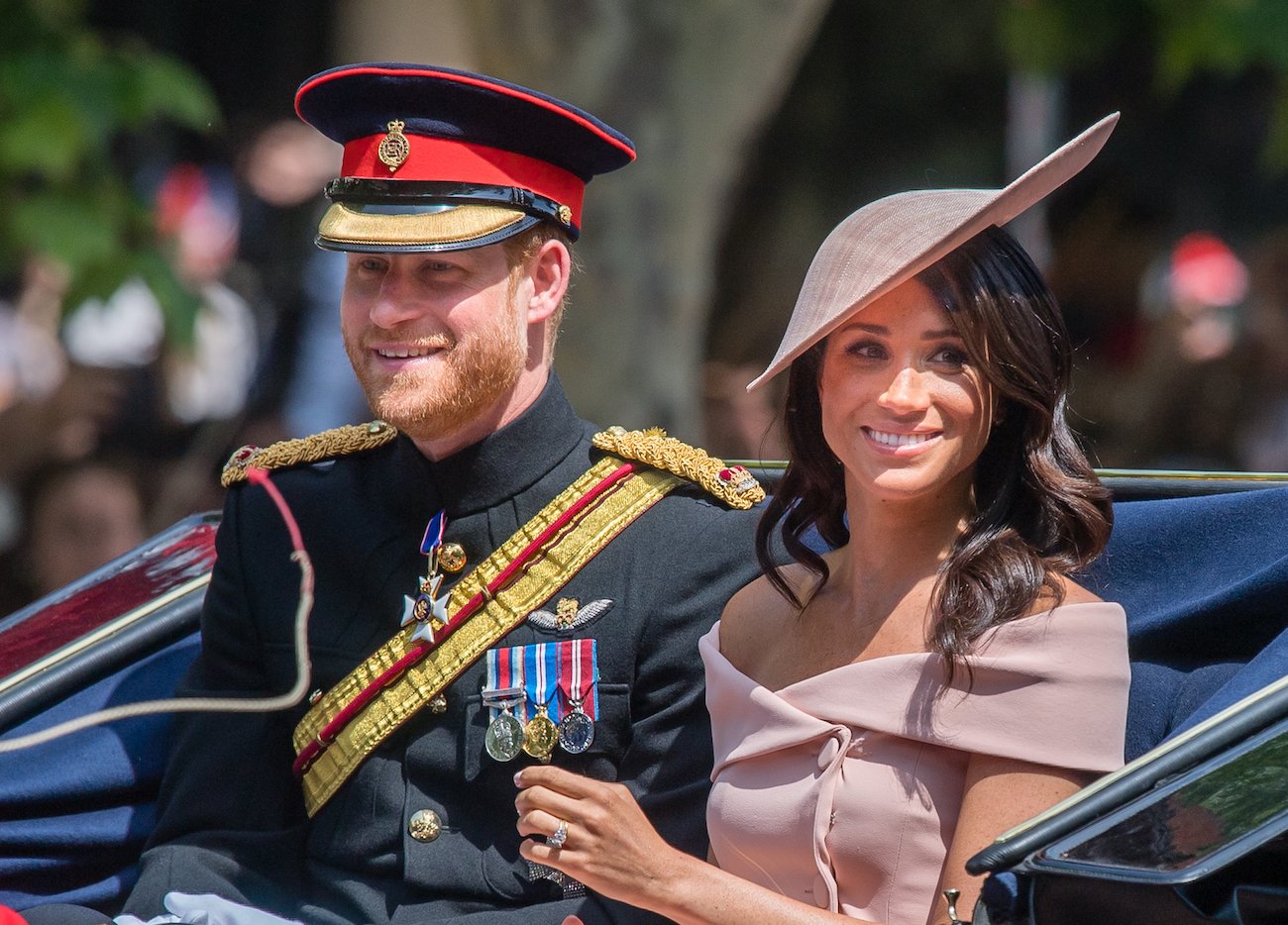 2022 is a big year for Queen Elizabeth II. It marks 70 years of being on the throne, or her platinum jubilee, which is a historic feat. To celebrate the major milestone all manner of festivities are planned.
They'll culminate with the annual Trooping the Colour parade in June 2022. 
There's been much speculation regarding whether or not Meghan and Harry will attend. Although the couple hasn't officially said whether or not they'll be there.
However, if Larcombe's correct that Harry's security concerns mean a family visit to the U.K. is forthcoming, it could mean he's planning on attending Trooping the Colour with Meghan and their two kids.
Source: Read Full Article