Rachel McAdams Stars in Adaptation of 'Are You There God? It's Me, Margaret' Trailer
The trailer includes classic coming-of-age moments from the book such as "We must, we must, we must increase our bust!"
"Are You There God? It's Me, Margaret" has finally been adapted into a major motion picture — and it's truly getting the full Hollywood treatment.
Rachel McAdams stars alongside Kathy Bates in the cinematic version of Judy Blume's beloved 1970 coming-of-age novel — and the new trailer for the film promises to delight generations of fans.
The movie is written and directed by Kelly Fremon Craig. The cast includes Abby Ryder Fortson and Benny Safdie.
Unable to render YouTube Video.
The synopsis reads: "In Lionsgate's big-screen adaptation, 11-year-old Margaret (Abby Ryder Fortson) is uprooted from her life in New York City for the suburbs of New Jersey, going through the messy and tumultuous throes of puberty with new friends in a new school. She relies on her mother, Barbara (Rachel McAdams), who is also struggling to adjust to life outside the big city, and her adoring grandmother, Sylvia (Kathy Bates), who isn't happy they moved away and likes to remind them every chance she gets."
"Are You There God? It's Me, Margaret" hits theaters April 28, 2023.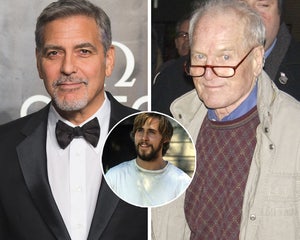 George Clooney Reveals He Almost Starred in The Notebook Alongside Paul Newman
Source: Read Full Article