Restaurant owners fear less profitability as food, labor costs weigh: 'We are scared'
video
How has inflation impacted restaurants?
Apple-Metro CEO Zane Tankel discusses how inflation is impacting consumers going to restaurants on 'Fox Business Tonight.'
Half of restaurant operators in the U.S. expect to make less profit in the new year, according to a recent report from the National Restaurant Association. 
In 2022, operators battled rising inflation that drove up supply costs and made borrowing capital more difficult, forcing many to raise prices, according to the group. 
The National Restaurant Association Business Conditions survey underscored how "the trifecta of higher food costs, labor costs and energy/utility costs" remains a significant challenge for a majority of operations, which already run on thin margins. 
CEO SAYS RESTAURANTS 'CAN'T COMPETE' WITH 'VIRTUAL WORKING' TREND
More than 90% of those surveyed said that food costs are a significant challenge, while 89% say that labor costs also pose headwinds.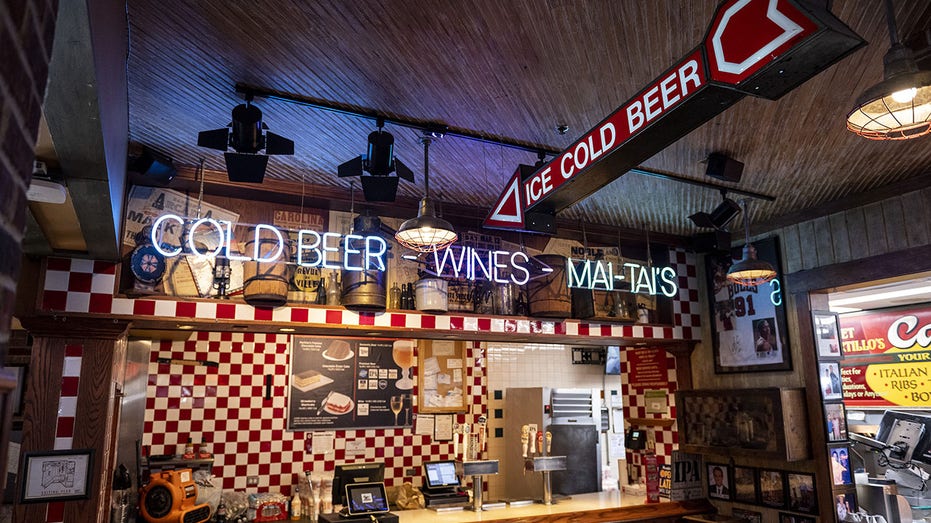 A Portillo's restaurant in Chicago, Illinois, US, on Tuesday, Sept. 27, 2022. (Christopher Dilts/Bloomberg via Getty Images / Getty Images)

While 50% of operators say they will be less profitable in the new year, about 34% expect their profitability to remain the same as it was in 2022, according to the survey. 

Christina Donahue, president of foodservice supply chain company Buyers Edge Platform, told FOX Business that she has noticed the tremendous challenges facing restaurant operators and their bottom line. 

RESTAURANTS USING PRE-MADE INGREDIENTS TO COMBAT LABOR SHORTAGES, SUPPLY ISSUES

Aside from dramatically rising labor costs and inflationary pressure on all food categories, there is "the potential for recession, job losses, and a loss of discretionary income, to name just a few," she said.

Zura Asatashvili, who owns three restaurants in Plymouth, Massachusetts, said times are tough for operators even when the economy is booming. 

Although he admits that he is worried, Asatashvili says he has operated his restaurant during a serious recession before and believes this time is "survivable." 
A waitress works at a restaurant in Chicago, Thursday, Jan. 5, 2023.  (AP Photo/Nam Y. Huh / AP Newsroom)

"There are ways to tighten up the belts," he said, adding that there are ways to control things such as payroll and food costs. 

"We are scared… but it doesn't mean that we [are] just going to sit and put our heads in our hands," he added.

In order to maintain costs and manage profitability, operators, in some cases, continue to make difficult choices such as reducing hours, postponing expansions and even eliminating third-party delivery services, according to the survey. 

GET FOX BUSINESS ON THE GO BY CLICKING HERE

The data showed that almost 90% of restaurants have already increased menu prices. Fifty-nine percent have changed food and beverage items offered on their menus and 48% have reduced their hours of operation. Just over 30% closed have closed on days when they are normally open and another 19% postponed hiring plans even. 

Donahue said operators are "embracing or even rushing more technology into the back office to help manage costs."

Source: Read Full Article